Chamber Music Society Of St. Louis Announces The 2019-20 Season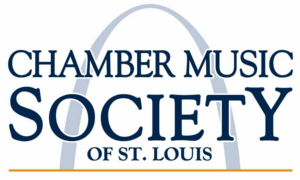 The eleventh season of the Chamber Music Society of St. Louis (CMSSL) promises classical music lovers a wide variety of concerts.
Executive and Artistic Director, Marc Gordon commented, "There is always an air of excitement when we start a new season, but this one brings us into our second decade. In addition, we have been granted significant support for our concert series from the Centene Charitable Foundation. To acknowledge this unprecedented trust and confidence from Centene, we have named our subscription series The Centene Charitable Foundation Chamber Concert Series.
Our cabaret-style concert series at the Sheldon holds six concert pairs in the Sheldon Ballroom plus two programs in the Sheldon Concert Hall. The season also holds a number of events featuring students from CMSSL education programs, the second year of our Cookie Concert series of Saturday matinee concerts at the 560 Music Center as well as our education outreach concerts and the eighth year of our Master Class Series. This series of nine classes serves over thirty St. Louis area schools and is free to students.
On October 14-15, the season opens with "No Place Like Home", a celebration of American music including Gershwin, Barber, Adams, Bolcom, plus Dvorak's American String Quartet.
November 11 and 12 brings "Musical Tapas...2.0" a selection of musical delicacies from around the world sure to please every palate.
The first of the Cookie Concert series offers music for woodwind quintet on "As the Winds Blow" on December 7. The musicians perform works by Reicha, Vintner, Hindimith, Neilsen and Ibert.
The December 9 and 10 concert pair "The British Are Coming" shares some British charm courtesy of Holst, Purcell, and a London Trio by honorary 'Brit', Franz Joseph Haydn.
St. Louis Classical Guitar partners with CMSSL for 2020's first offering on January 20 and January 21 "Special Blend", a program of solo guitar and chamber music featuring special guest, guitarist Mak Grgi?.
January 27 and 28 is "Mozartiana" celebrating Mozart's' birthday with an enchanting and inspiring program for flute, piano and strings. "Lovefest Rides Again" is CMSSL's annual salute to romance through music, offering date night for you and your Valentine on February 10 and 11.
Renowned British conductor and St. Louis favorite, Nicholas McGegan, returns to CMSSL for his annual visit on March 2 to lead "Baroque Brass" featuring the beloved Pachelbel Cannon with music by Telemann, Handel, Vivaldi, Corelli and Albinoni.
"Fantastic Classics" is the theme for March 23 and 24 for which we bring back our own hometown Brian Woods making his CMSSL debut. Brian is the son of Missouri Sports Hall of Fame football quarterback Pete Woods and the grandson of former Missouri Lt. Governor Harriet Woods. Many will remember Pete as the star Mizzou quarterback and NFL player who is now an attorney in St. Louis. This program features classics by Beethoven, Schubert and Haydn.
The second program in the Cookie Concert series on April 11, 2020 is "Keyboard Conversation" with Charles Metz. It is an unusual inter-active experience to see and hear the Charles Metz collection of keyboard instruments, complete with stories, demonstrations with a Q & A.
Monday May 11, 2020 brings "Playing Favorites" brings the season to a close with audience favorites including Copland's original version of Appalachian Spring written for Martha Graham, a novel version of the Strauss Till Eulenspiegel, and Wagner's romantic birthday present to his wife, Siegfried Idyll.
CMSSL offers two performances of each regular season program in the Sheldon Ballroom (3648 Washington Blvd., Grand Center, St. Louis, MO 63108) on Monday and Tuesday evenings at 7:30 p.m. (unless otherwise noted). Subscriptions are on sale now and information is available online or by phone at 314-941-6309. Single tickets are available via phone and will be released online August 15, 2018. CMSSL performances are also part of the Concert Pass Collaborative program providing free admission for students.
In addition to performances, CMSSL hosts programs to further educate area musicians. The Master Class Series offers students the chance to prepare and perform solo and chamber works, guided by a CMSSL artist. The CMSSL and The Community Music School of Webster University's Preparatory Program have partnered for the Young Artists Chamber Program, which nurtures the next generation of chamber music ensembles. Both programs are open to St. Louis area students and are free to qualified students. Visit chambermusicstl.org for more information.
Related Articles View More St. Louis

Stories

Shows
More Hot Stories For You