BWW Interview: Five on Friday with KASI STORIES: STORIES NOT OFTEN TOLD's Lebogang Mphahlele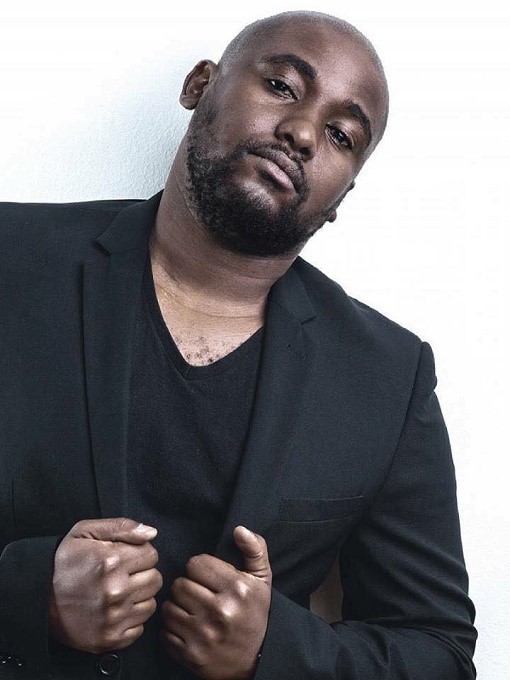 A graduate of Stageworld Theatre School in Port Elizabeth and AFDA Johannesburg, Lebogang Mphahlele has carved out a career for himself in the entertainment industry by working both in theatre productions and on television. Having performed in one everything from children's theatre - a crucible for many local actors following graduation - to dramas to soapies, he has appeared in THE GOOD CANDIDATE, BEAUTY AND THE BEAST, THE ARISTOCATS and OLIVER TWIST on stage as well as NOAH'S ARK, BLIND AMBITIONS, TASK FORCE, SCANDAL and HIM, HER AND THE GUYS on the box. He has also worked with The Paleontological Scientific Trust on a programme dealing with the teaching of evolution to Matric students in Gauteng and Limpopo. Mphahlele has also dipped his toes into work as a director and translator on Anton Chekhov's THE PROPOSAL, having also translated THE BEAR. His current project KASI STORIES: STORIES NOT OFTEN TOLD represents his first foray into writing an original play, working alongside Benjamin Bell and Thulani Mtsweni to devise the piece.
David Fick: KASI STORIES has a subtitle that reads "STORIES NOT OFTEN TOLD" and deals with the failure of the father figure in the South African context. Why do you think this is a narrative we don't hear about?
Lebogang Mphahlele: This is something that has boggled my mind as well. 'Cause this is truly a story that is not often told, but everybody knows about it. In the street I grew up in, only a few of us knew who our fathers were and very few of us had fathers who were not only present but also active in our lives. Most didn't know. And when you grow up and move in other circles, you find that this is a prevalent and common issue. As those young boys grow up, they too continue doing what their fathers did and are absent in some way as well. So why aren't we dealing with this or at least talking about the reasons why these men leave? In our story, we have two boys, one who has a father and mother at home, whose life seems great, and another who is raised by a single mother who changes men all the time - she's forever in bad relationships - and all he ever really wants is someone to call Dad. The father figure is a big and yet unseen character in the play. He is an alcoholic and an abuser in his home. How does that affect a young growing boy? Does he become an abuser as well when he's older? Or does he break away and swear never to be like his father? But does that abuse not follow him and manifest itself in another way in his adult relationship? The father then goes to raise the other boy in need of a father and there he is great. He is present and active, unlike with his other home. This is also a story not often told. We have men who raise hell with their children, but they then go out and become great fathers to somebody else's children. We're not answering questions; all we are really doing is encouraging debate. Debate amongst men as well as women who have been affected by the absent father syndrome.
DF: What attracted you to the POPArt as a space for presenting this piece?
LM: POPArt is a great space for independent shows to showcase their work. In this industry, it is generally hard to deal with gatekeepers when you are wanting to present your piece, but with them you deal directly with management who are very welcoming of new pieces being staged in their theatre. I've known Hayleigh and Orly for a while having watched shows at their theatre, so this time I thought, "Hey, why don't I act on their stage?" We need more spaces such as these for artists to showcase their new works, in my view; all that we will be creating is a vibrant theatre scene.
DF: Your career seems to be characterised by variety. What has the highlight of your career been so far?
LM: Well, I studied both stage and screen acting so it makes sense for me to dabble in both forms. For me, it's the same thing really. I'm acting and that's all I ever wanted to do. When I started working though, I saw the need to be more versatile. Work wasn't coming in thick and fast as I'd hoped it would and so I needed to create work for myself. That's when the directing and writing came in. In 2014, Andre Stolz was doing a Chekhov Festival and he needed a director and someone to put the play THE PROPOSAL in the current black African context. Me not being able to back down from a challenge, I said yes and what we came out with is something that puts tears in my eyes cause it came out great, if I can say so myself - so this has so far been the highlight of my career. I later ended up doing the same thing with THE BEAR, which was directed by my current director, Benjamin Bell, and we put up the plays at space.com at Jo'burg Theatre in 2015. The plays will come back again; it's just a matter of when.
DF: What do you think is the biggest challenge facing South African theatre at present?
LM: Audience development. We watch ourselves as artists and hardly see new faces that aren't in the industry. Its especially hard when you are performing in smaller theatres. We live in a society where you can get everything you need at home - TV, the internet and so on - and people don't have the energy to go watch a theatre show. People don't even know where theatres are. If you grew up not watching theatre then your children won't. The funny thing is, now and then you get those people who have never been to a theatre and they decide to go support a friend, and you see how much a single show has touched them. Now the thing is to keep that audience member and have them bring other friends. Social media "likes" and "shares" don't equal bums on seats. We need something radical.
DF: In South Africa at this time, we have a huge mix of theatre legends and inspiring new artists. Who is your South African theatre hero?
LM: My old-school hero would have to be Athol Fugard and the Serpent Players. They created critical work that spoke of their time. They were fearless and made work that to this day we continue to see. I want that. I want to go watch Kasi Stories when I'm 80. I don't really have a specific person in this current generation, but I'm liking what I'm seeing. We have a lot of young talented theatre-makers who are blazing a trail. They fuel me. I just wish South Africans would see them. I wish mainstream theatres would give them a space. We have many stories to tell and a lot are being told.
Produced by the Drama for Life Creative Research Hub, KASI STORIES: STORIES NOT OFTEN TOLD runs at the POPArt Theatre until 7 May, with nightly performances tonight and tomorrow at 20:00 and afternoon performance on Sunday at 15:30. Tickets are available from the POPArt Theatre website, costing R80 if booked and prepaid online or R100 if paid on collection at the bar. The POPArt Theatre is situated at 286 Fox Street in the Maboneng Precinct of Johannesburg and can be followed on Facebook and Twitter.