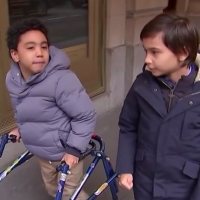 by Stage Tube - Dec 16, 2019
Two boys share the role of Tiny Tim in Broadway's new production of A Christmas Carol. But that's not all they share.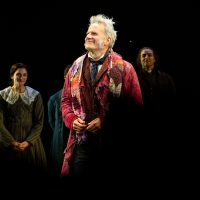 by BroadwayWorld TV - Nov 21, 2019
The holiday masterpiece, A Christmas Carol, opened on Broadway last night, November 20, following critically acclaimed runs at The Old Vic, London. Playwright Jack Thorne and director Matthew Warchus offer a magical new interpretation of Charles Dickens' classic story. BroadwayWorld was on hand for the big night and we're taking you to inside the festivities below!
by BroadwayWorld TV - Nov 19, 2019
The holiday masterpiece, A Christmas Carol, is currently in previews on Broadway this holiday season, following critically acclaimed runs at The Old Vic, London. Playwright Jack Thorne and director Matthew Warchus offer a magical new interpretation of Charles Dickens' classic story.  The production began previews on Thursday, November 7, 2019 at the Lyceum Theatre (149 West 45th Street), and will open on Wednesday, November 20, 2019. 
Iframe/JavaScript: