by Stage Tube - Jul 5, 2016
Bucks County Playhouse's second production of the summer season, the high-energy Rock & Roll musical 'Buddy: The Buddy Holly Story' directed by Tony nominee Hunter Foster with choreography by Lorin Latarro. This show been seen by over 22 million people worldwide, and is hailed as the most successful rock musical of all time. 'Buddy: The Buddy Holly Story' opened at Bucks County Playhouse (70 S. Main Street, New Hope, PA) on June 25 and will run through July 16. Click below to go behind the scenes with the company of BCP's show!

by Stage Tube - Jun 29, 2016
KATDASHIANS! BREAK THE MUSICAL!, the very unauthorized musical parody of the Kardashians reimagined as cats, has extended its run. Performances at Times Square's Elektra Theatre will now run through July 30, 2016. Arguably one of the most important stories in the US and UK this week after Andrew Lloyd Webber's legal complaint against the show, New York's most controversial musical will now feature six all new songs. Below, get look into the lives of the Katdashians, America's First Feline Family, as they star in a new musical!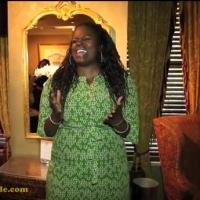 by Stage Tube - Jun 22, 2013
Broadway Sings for Pride will kick off NYC Gay Pride 2013 by celebrating with their third annual Gay Pride benefit concert. The special one-night benefit entitled ' Unite' with join forces with American Idol and Billboard recording artistic Kimberley Locke, American Idol and Rent star Anwar Robinson and over 20 members of the Broadway community. On June 20, Broadway Sings For Pride hosted a cocktail press preview, featuring songs from the upcoming program. Click below for a sneak peek at the show!