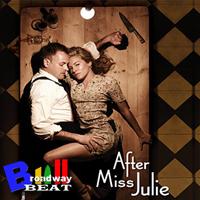 by Craig Brockman - Oct 24, 2009
Roundabout Theatre Company's Broadway production of After Miss Julie officially opened on Thursday, October 22nd. BroadwayWorld and Broadway Beat were on hand to welcome Sienna Miller (making her Broadway debut), Jonny Lee Miller and Marin Ireland along with Director Mark Brokaw to Broadway! Catch these interviews and clips from the show, right here on BroadwayWorld.com!
by BroadwayWorld TV - Aug 5, 2009
Roundabout Theatre Company's AFTER MISS JULIE's Sienna Miller was a live in-studio guest on NBC's 'Today Show' on Monday, August 3rd. The star of the upcoming Broadway production chats about her current big screen release 'G. I. JOE' and her New York stage debut.