Wicked - West End Tickets, News, Info & More
"London's No.1 show" (LBC) is back! Celebrating 15 triumphant years at the Apollo Victoria Theatre, this "devilishly clever spin on The Wizard of Oz" (The Daily Telegraph) imagines a beguiling backstory and future possibilities to the lives of L. Frank Baum's beloved characters and reveals the decisions and events that shape the destinies of two unlikely university friends on their journey to becoming Glinda The Good and the Wicked Witch of the West.
Already the 9th longest-running West End musical of all time, Wicked has been seen by over 10 million people in London alone and played almost 6000 performances. The classic musical is the winner of over 100 major international awards, including three Tony Awards, two Olivier Awards, a Grammy Award and ten theatregoer voted WhatsOnStage Awards (including three for 'Best West End Show')
"IF YOU'RE LOOKING FOR AN UNFORGETTABLE NIGHT AT THE THEATRE, THERE'S NO PLACE LIKE WICKED."
### **Pre Visit Requirements**
**Mask**
We recommend that you wear a mask while inside this venue.
**Proof of vaccine and/or test**
You are required to show proof of a negative Covid-19 test or proof of vaccination in order to attend this performance.
**Health check**
When you arrive at this venue, you may be asked to fill out a health questionnaire or have your temperature taken.
**Covid safety**
This venue has additional Covid-19 safety measures in place to ensure the health and well-being of the staff, performers, and guests.
This venue is complying with the latest industry 'See It Safely' guidelines.
Photo preview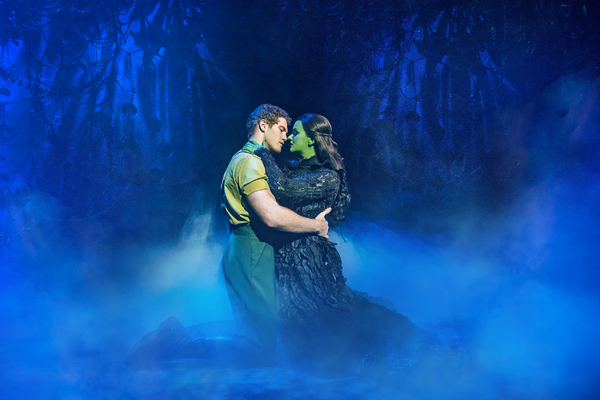 Schedule
Running Time:
2 hours and 45 minutes, including a 20-minute interval
Mondays: 7:30pm
Tuesdays: 7:30pm
Wednesdays: 2:30pm and 7:30pm
Thursdays: 7:30pm
Fridays: 7:30pm
Saturdays: 2:30pm and 7:30pm
About the Theatre
(London, )
(Victoria) 17 Wilton Road
London,
Twitter Watch
@wickeduk
05/17/2022 12:41pm
Here's a #FunFact; @helenwoolf's quickest change in the show is 12 seconds from Glinda's bubble dress to her Shiz u… https://t.co/V5iATBa3bz
@wickeduk
05/14/2022 05:01pm
Congratulotions @SamRyderMusic on that stratospheric performance in the @Eurovision Final. You really did Defy Grav… https://t.co/1pTUelUB50