When We Were Young and Unafraid - 2014 - Off-Broadway Tickets, News, Info & More
Agnes (Cherry Jones) has turned her quiet bed and breakfast into one of the few spots where a woman on the run can seek refuge. But to Agnes' dismay, her latest young runaway Mary Anne is having a profound influence on her teenage daughter Penny, forcing each girl to question her destiny. And as the drums of the feminist revolution grow louder, Agnes is forced to confront her own presumptions about the people she's been trying to help.
Deeply moving and beautifully rendered, WHEN WE WERE YOUNG AND UNAFRAID explores the passion of youth, the wisdom of age, and the people who awaken us to new possibilities.
Video preview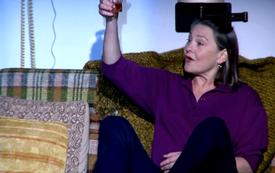 Schedule
Running Time:
Two hours and 20 minutes
Twitter Watch
@mtc_NYC
06/23/2022 10:30am
The 2nd Annual Antonyo Awards nominations are out, and MTC is honored to have received 10 nominations. A big congra… https://t.co/GIn6f6MW06
@mtc_NYC
06/23/2022 10:25am
The 2nd Annual Antonyo Awards nominations are out, and MTC is honored to have received 10 nominations. A big congra… https://t.co/w4qLARaa2r
When We Were Young and Unafraid Off-Broadway Cast