The Gett - Off-Broadway Tickets, News, Info & More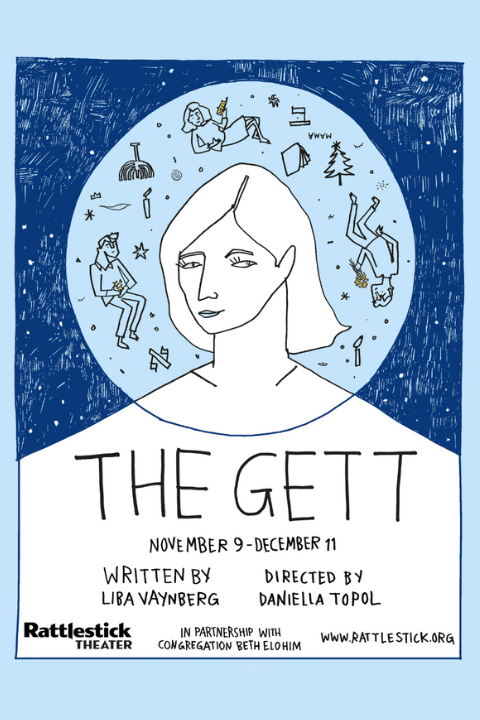 Produced by Rattlestick Theater

The Gett is a tale of the dirty and the divine, drawing on everything from the Torah to bad sex. It's about the tacky menorah in your lobby behind the Christmas tree and the lover whose phone number you can't forget and that voicemail from your mother you haven't listened to yet. As sacred as it is profane, this is a play about recreating a self. Herself.
History:
Original Production
Run Type:
Limited Run
Market:
Off-Broadway
Previews:
November 09, 2022
Closing:
December 11, 2022

Address:
224 Waverly Place
New York,NY10014
The Gett Off-Broadway Cast
The Gett Frequently Asked Questions
What productions of The Gett have there been?
The Gett has had 1 productions including Off-Broadway which opened in 2022.
How long has The Gett been running on Broadway?
The Gett opened at the Rattlestick Theater on Sunday Nov 20, 2022 and has now been running for 0 month.
What theatre is The Gett playing on Broadway?
The Gett is playing at the Rattlestick Theater, which is located at 224 Waverly Place New York.