The Columnist - 2012 - Broadway
Columnists are kings in midcentury America and Joseph Alsop (John Lithgow) wears the crown. Joe is beloved, feared and courted in equal measure by the Washington political world at whose center he sits. But as the '60s dawn and America undergoes dizzying change, the intense political drama Joe is embroiled in becomes deeply personal as well.
Video preview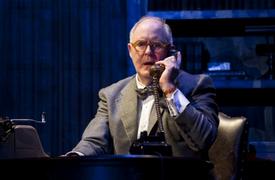 Photo preview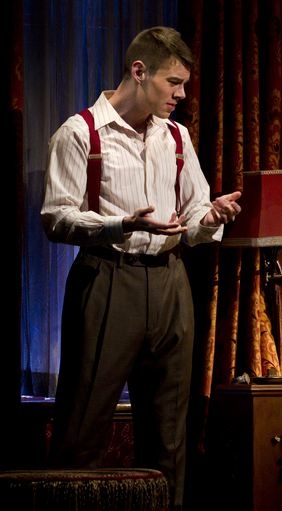 Featured Reviews For The Columnist
The Columnist: Theater Review - Hollywood Reporter
Equipped with arrogance, fearsome intellect, vitriol and the punctilious armor of a man forced to live in denial, John Lithgow fully inhabits influential journalist Joseph Alsop in The Columnist. Director Daniel Sullivan brings his customary clarity and focus to a series of pithy scenes that place Alsop near the center of some important chapters in 20th century American political life. But while this is a potentially fascinating character study with no shortage of meaty material, playwright David Auburn hasn't managed to shape it into a drama with a discernible through-line.
Theater Review: Get Me Rewrite on The Columnist - NY Magazine
Alsop helped cajole and bully first John Kennedy, then Lyndon Johnson, deeper and deeper into the Vietnam War. Did this shoot-first-ask-questions-never attitude have anything to do with his carefully concealed (yet widely whispered-about) homosexuality? Or with KGB threats to publish evidence of his "degeneracy"? Or just his unshakably aristocratic worldview? ("We don't give two shits what they want to read! We tell them what they need to know!") In The Columnist, playwright David Auburn engages these questions ever so gingerly, ultimately giving Alsop a bit too wide a berth. He wants the man wreathed in mystery—a great dying-WASP tragedy—but he also wants to convey a Britannica's worth of specific didja-know historical info: The dialogue is smart and sharp enough, but The Columnist, in toto, feels both didactically chalky and oddly evasive.
The Columnist Broadway Cast