by BWW News Desk - Sep 28, 2016
With a career now spanning over 50 years of performing, it's "one more time for Suzi" as she returns in February 2017 for a national tour starting on the Gold Coast on February 3 and finishing in Darwin on March 4. Tickets go on sale early October.
by Krista Garver - Sep 11, 2015
LOOPED is funny and sad (and often shocking -- Tallulah had a mouth that would make a sailor blush), and Boule's performance brings out these elements in this well-balanced, well-worth-seeing Triangle production.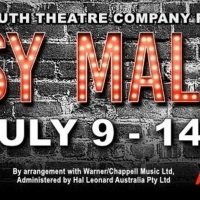 by Monica Moore - Jul 10, 2019
This is a great gift to your children in the holidays when you are looking for something to do- but it's only on until July 14th so book quickly!