Sister Act - 2011 - Broadway
When disco diva Deloris Van Cartier witnesses a murder, she is put in protective custody in the one place cops are sure she won't be found - a convent! Disguised as a nun, she finds herself at odds with both the rigid lifestyle and an uptight Mother Superior. Using her fabulous disco-ness and killer voice to inspire the choir, Deloris breathes new life into the church and community, but in doing so blows her cover. Soon it's nun-on-the-run time but she finds salvation in the heavenly power of her newly found sisterhood. Based on the mega-hit feature film, SISTER ACT features an original Alan Menken/Glenn Slater score with a vast inspiration of musical styles from Motown, soul and funk to great big disco anthems and Barry White inspired musical comedy.
Video preview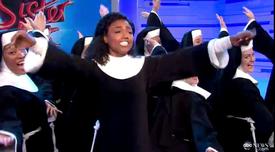 Photo preview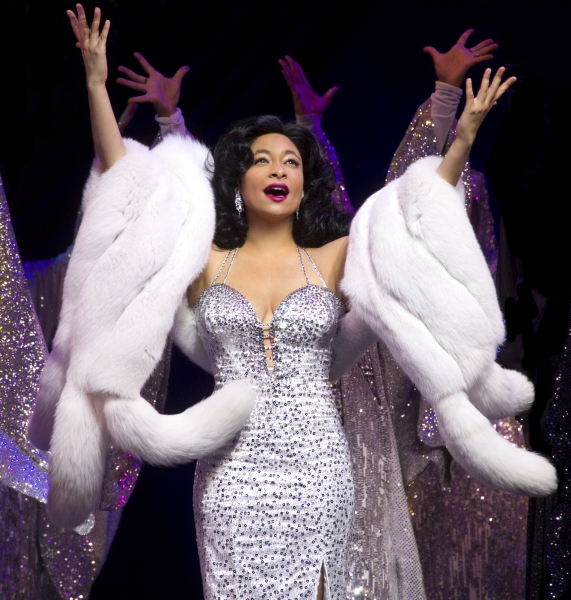 Schedule
Running Time: 2 hours and 30 minutes, with one intermission
Featured Reviews For Sister Act
'Sister Act': Most entertaining nuns, bar none - USA Today
The latest entry, Sister Act: A Divine Musical Comedy (***½out of four), may be less giddily profane, and thought-provoking, than The Book of Mormon, but it has its own distinct and surprising charms. Composer Alan Menken and lyricist Glenn Slater provide original tunes that nod cheekily, but with genuine affection, to that pop era while also propelling the story with a style and exuberance specific to well-crafted musical theater.
'Sister Act' - am New York
This has not been a great season for Broadway musicals based on movies. "Women on the Verge of a Nervous Breakdown" was a total bust, and "Catch Me If You Can" was a disappointment, too. So it's a pleasure to find that "Sister Act," a new adaptation of the 1992 Whoopi Goldberg film comedy, is energetic, hilarious and thoroughly enjoyable. In spite of a few issues, it has all the makings of a feel-good hit.