Relatively Speaking - 2011 - Broadway
From Ethan Coen, Elaine May, and Woody Allen come three wildly different kinds of comedy! RELATIVELY SPEAKING.
Julie Kavner, Steve Guttenberg, Mark Linn-Baker, and Marlo Thomas head a 16-person cast in this must-see evening of one-act plays that explore the often outrageous reality of relatives. Directed by John Turturro.
Each one-act play springs from a different branch of the family tree, resulting in three very different kinds of comedy. In "Talking Cure," Ethan Coen uncovers the sort of insanity that can only come from family. In "George is Dead," Elaine May explores the hilarity of death. And in "Honeymoon Motel," Woody Allen invites you to the sort of wedding day you won't forget.
Video preview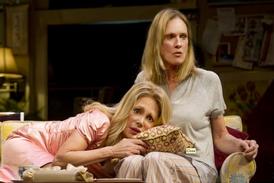 Photo preview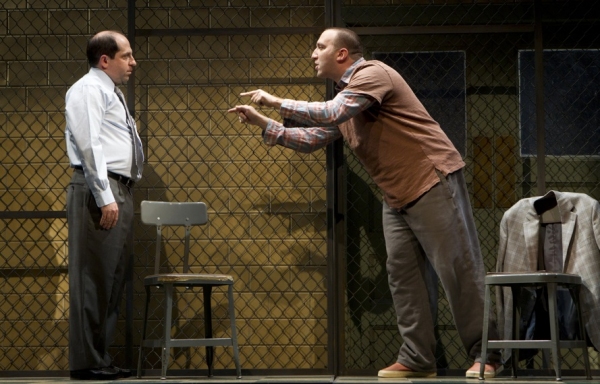 Schedule
Running Time: 2 hours and 20 minutes, with one intermission
Featured Reviews For Relatively Speaking
One-acts by Woody, Ethan Coen, Elaine May - Newsday
One can kindly describe "Relatively Speaking," the umbrella title for these three minor playlets by major comedy writers, as a theatrical throwback. Unfortunately, throwbacks, if they are to get somewhere, need to have aim, momentum and a sense of direction. For those keeping score, Allen's play has the most jokes. May's has the most heart. And Coen seems the most lost.
Relatively Speaking - ScheckOnTheater
Relatively Speaking, the new evening of comic one-acts by Woody Allen, Elaine May and Ethan Coen, has just opened on Broadway, and all I can say is…oy! That this level of writing talent--not to mention an estimable cast of many comedic pros--could produce such a lethargic, laugh-free evening is a mystery and a tremendous disappointment.
Relatively Speaking Broadway Cast