Our Mother's Brief Affair - 2015 - Broadway
On the verge of death for the umpteenth time, Anna (Linda Lavin) makes a shocking confession to her grown children: an affair from her past that just might have resonance beyond the family. But how much of what she says is true? While her children try to separate fact from fiction, Anna fights for a legacy she can be proud of. With razor-sharp wit and extraordinary insight, Our Mother's Brief Affair considers the sweeping, surprising impact of indiscretions both large and small.
Video preview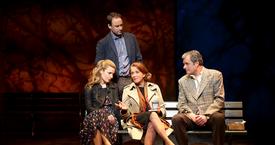 Photo preview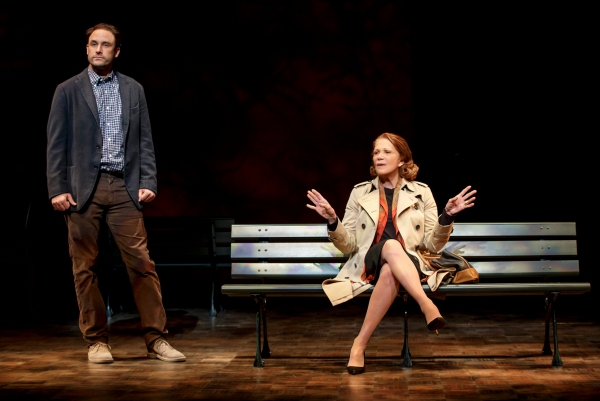 Schedule
Running Time: Two hours, with one intermission
Featured Reviews For Our Mother's Brief Affair
'Our Mother's Brief Affair' Broadway Review: Linda Lavin Looks Back With Angst - The Wrap
The play is filled with attempts at wit, like the one Mom delivers about her son being a "string terrorist." Or statements that "the potato chip is nature's most perfect food," which Lavin delivers as if she's quoting Oscar Wilde. The actress is a real trouper. "Affair" is nearly a drama-less drama. Nearly every conflict presented is resolved by someone on stage telling us how it is resolved...Likewise, character traits are thrown out and dismissed.
'Our Mother's Brief Affair': Theater Review - Hollywood Reporter
It takes some doing to stifle the prickly humor of Linda Lavin, but Our Mother's Brief Affair makes her character both an unreliable narrator and one who's astringent to the point of unpleasantness...A madly overworked but underdeveloped little piece, it mistakes narration for dramatization, and verbiage for genuine feeling...Greenberg has reached for the elusive links between past, present and future before, in richer and more compelling ways. And while Meadow's actors are all quite accomplished, they struggle to find any heart in characters so unrelentingly "written" that it sucks the life out of them, giving us no reason to care.
Our Mother's Brief Affair Broadway Cast