by Paulo Afonso De Lima - Jun 9, 2010
by Amanda Mashack - Feb 16, 2012
Wishing for a mid-winter break, but short on time and money? Look no further: the theatrical spectacle Brazil! Brazil! at the New Victory Theater provides a very affordable whirlwind sightseeing adventure and cultural experience for you and your family, without even leaving the heart of midtown.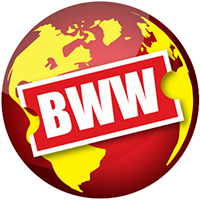 by BWW News Desk - Aug 20, 2018
BROADWAY GLOBAL is proud to announce that TOM SMEDES has been selected as the 2018 Broadway Global Producer of the Year. Past winners include Catherine Schreiber (2017 - Angels in America, Pretty Woman, Play that Goes Wrong ), Cathy Rigby McCoy & Tom McCoy (2016 - McCoy-Rigby Entertainment), Michael A. Alden (2015 - Pippin, Porgy & Bess, An American in Paris), Tom Kirdahy (2014 - Mothers & Sons, It's only a Play), Dale Badway (2013 - Pippin) & Jordan Scott Gilbert (2012 - Ghost).