Long Day's Journey Into Night - 2016 - Broadway Tickets, News, Info & More
Elegant in its simplicity yet limitless in its scope, Long Day's Journey Into Night is the tale of an ordinary summer's day with extraordinary consequences. Drawing so heavily from the author's personal history that it could only be produced posthumously, the story of the Tyrone family and their battle to unearth-and conceal-a lifetime of secrets continues to reveal itself to audiences as one of the most profound and powerful plays ever brought to the stage.
Two-time Academy Award winner and three-time Emmy Award winner Jessica Lange will play "Mary Tyrone," following her critically acclaimed, Olivier Award-nominated performance in the role on the West End in 2000.
Golden Globe winner and Tony Award nominee Gabriel Byrne will play "James Tyrone."
Tony Award winner John Gallagher Jr. will play "Edmond Tyrone."
Video preview
Photo preview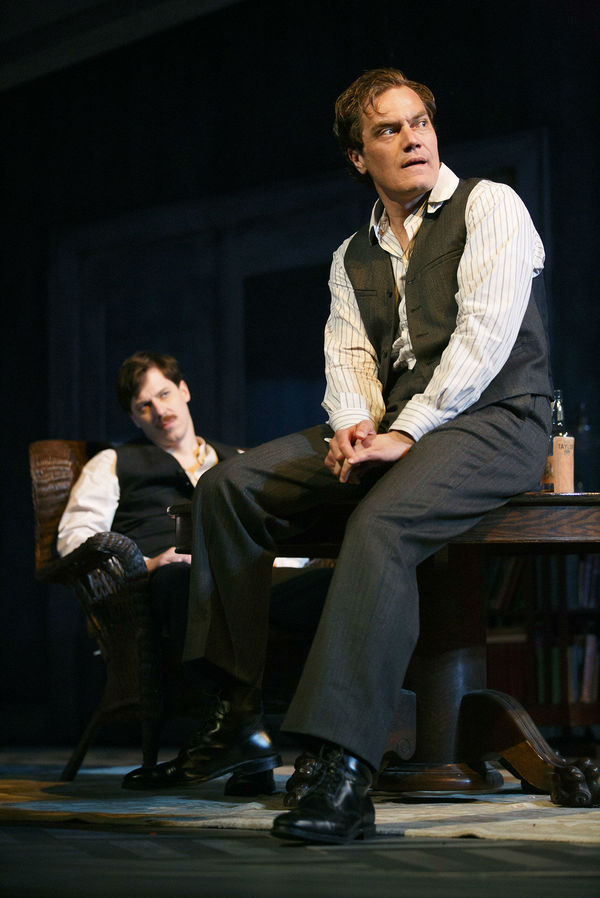 Schedule
Running Time: Three hours and 45 minutes, with intermission
Featured Reviews For Long Day's Journey Into Night
Jessica Lange & Gabriel Byrne Lead A Spectral 'Long Day's Journey Into Night' – Broadway Review - Deadline
The revival that opened tonight at the Roundabout Theatre Company's American Airlines Theatre is, in a word, transfixing...by the time this journey was done, I was completely given over to the dark and dangerous spell of O'Neill's masterpiece. It was as though I was seeing it for the first time. This would have been impossible without one of the rarest convergences on Broadway: an all-star cast and director that works as well on stage as they promised on paper...Over a mostly spectacular career, the two-time Oscar winner, who won the Olivier Award for this role, has made psychological complexity and transparency her hallmark...With Lange leading the way, Mary begins this Journey a tragic figure and concludes it a ghost who will haunt our dreams, for a time.
Review Even with Jessica Lange and Gabriel Byrne, 'Long Day's Journey Into Night' fails to connect - LA Times
Grueling in the wrong hands, the play's relentless attacks and counterattacks have a revelatory power when the right cast comes together. On paper, the Roundabout Theatre Company revival...looks like a "Long Day's Journey" for our time. But I found myself arguing as heatedly with this disconnected production as the characters were quarreling with one another...The actors simply don't meld...Lange, perhaps the most emotionally supple actress of her generation, portrays Mary as cut off from her loved ones by her morphine addiction...she's continuing to pursue the same unsentimental line that Mary, fixated on her next fix, may be even more of a monster than her grandstanding, tight-fisted husband. This approach worked better in London, where Lange played opposite Charles Dance, who brought an imposing patriarchal authority to James Tyrone.
Long Day's Journey Into Night Broadway Cast