Long Day's Journey Into Night - 2016 - Broadway
Elegant in its simplicity yet limitless in its scope, Long Day's Journey Into Night is the tale of an ordinary summer's day with extraordinary consequences. Drawing so heavily from the author's personal history that it could only be produced posthumously, the story of the Tyrone family and their battle to unearth-and conceal-a lifetime of secrets continues to reveal itself to audiences as one of the most profound and powerful plays ever brought to the stage.
Two-time Academy Award winner and three-time Emmy Award winner Jessica Lange will play "Mary Tyrone," following her critically acclaimed, Olivier Award-nominated performance in the role on the West End in 2000.
Golden Globe winner and Tony Award nominee Gabriel Byrne will play "James Tyrone."
Tony Award winner John Gallagher Jr. will play "Edmond Tyrone."
Video preview
Photo preview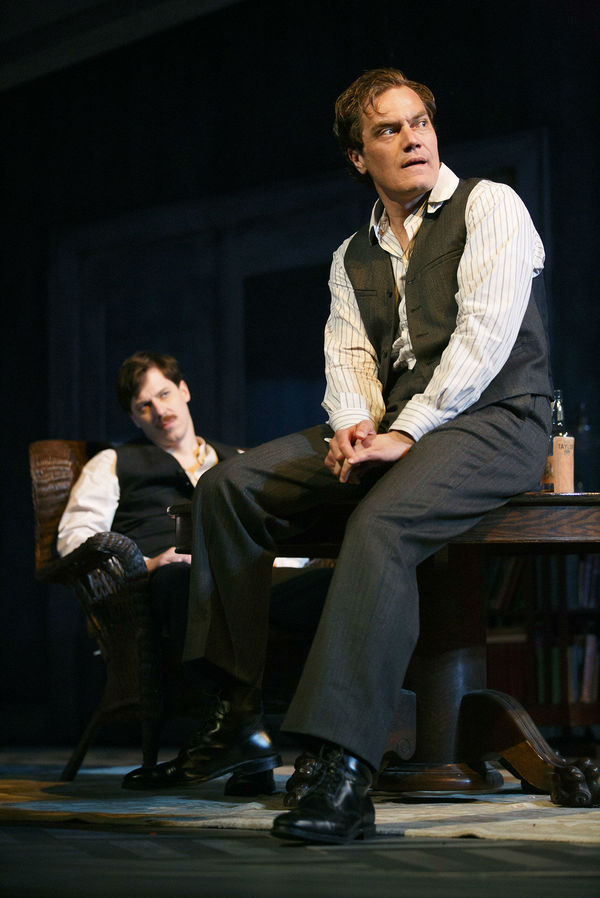 Schedule
Running Time: Three hours and 45 minutes, with intermission
Featured Reviews For Long Day's Journey Into Night
'Long Day's Journey Into Night' Review: The Dying of the Light - Wall Street Journal
It is only mid-day in the Tyrones' living room...but Mary Tyrone -- powerfully incarnated by Jessica Lange -- is already well on her way back to morphine addiction...It is a portrayal that sustains the audience in rapt voyeuristic attention almost to the end of the 3 3/4-hour performance...Mr. Byrne is humanly warm yet inhumanly fierce; he is immensely controlled, damming a reservoir of anger and disappointment that can flood over him suddenly and just as quickly be contained...At first, Mr. Shannon's passions are overly muted...But in the final act, when thoroughly soused, he seems to fill the stage with bitter energy and confessional emotion...John Gallagher Jr. as Edmund O'Neill's almost-coy portrayal of himself as a young man is tender but also overly callow...This ensemble makes for a compelling evening.
'Long Day's Journey into Night' a powerful revival - amNY
This is an extremely difficult play to pull off, relying on rich prose instead of overt action and featuring miserable characters basking in overwhelming despair. The performances here are exceptional all around, but the production is likely to grow smoother and more engrossing as the run continues...Lange's Mary is a performance of unmistakable stature and refined acting ability...Lange exhibits more dramatic control, emphasizing Mary's downward progression from denial and erratic mood swings into drug-induced euphoria. As James, Byrne shows vulnerability behind the miserly and defensive exterior.
Long Day's Journey Into Night Broadway Cast