Long Day's Journey Into Night - 2016 - Broadway Tickets, News, Info & More
Elegant in its simplicity yet limitless in its scope, Long Day's Journey Into Night is the tale of an ordinary summer's day with extraordinary consequences. Drawing so heavily from the author's personal history that it could only be produced posthumously, the story of the Tyrone family and their battle to unearth-and conceal-a lifetime of secrets continues to reveal itself to audiences as one of the most profound and powerful plays ever brought to the stage.
Two-time Academy Award winner and three-time Emmy Award winner Jessica Lange will play "Mary Tyrone," following her critically acclaimed, Olivier Award-nominated performance in the role on the West End in 2000.
Golden Globe winner and Tony Award nominee Gabriel Byrne will play "James Tyrone."
Tony Award winner John Gallagher Jr. will play "Edmond Tyrone."
Video preview
Photo preview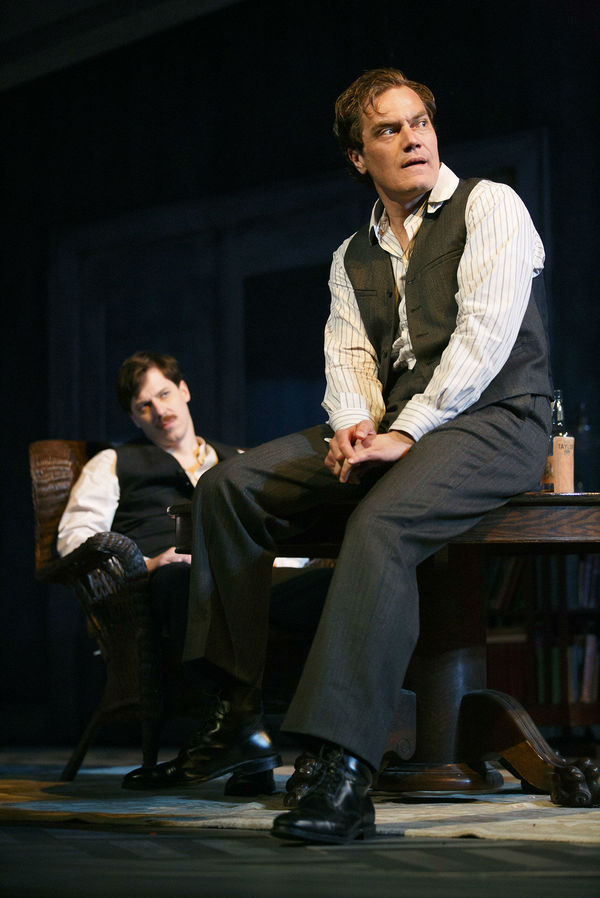 Schedule
Running Time:
Three hours and 45 minutes, with intermission
Featured Reviews For Long Day's Journey Into Night
Long Day's Journey Into Night - TimeOut NY
As the morphine-addicted Mary Tyrone in the latest Broadway revival of Eugene O'Neill's bitter masterwork, Long Days Journey Into Night, Jessica Lange brings stunning colors to the role of a woman clawing her way through fog. You can't take your eyes off her; it's a mesmeric performance...Lange's Mary is a desperate fighter, defensive and manipulative...By turns, she is loving, wistful, lonely, proud, vicious and confused -- but above all, she is an addict...Gabriel Byrne plays her husband, James, with striking weariness and restraint...As their dissolute oldest son, Jamie, the riveting Michael Shannon infuses his climactic drunk scene with acrid dark humor and reluctant, wounded tenderness toward his consumptive younger brother, Edmund (a willfully sincere John Gallagher Jr.).
Review: 'Long Day's Journey Into Night' Is a Tempest in a Bourbon Bottle - New York Times
A violent storm front has moved into the American Airlines Theater...it's Gabriel Byrne, Jessica Lange, Michael Shannon and John Gallagher Jr. who are providing the thunder and lightning...Yet you can't avoid the feeling that this tempestuous climate is artificially controlled...[Lange's] voice seesaws between soprano girlish affection and contralto hostility in a single sentence, and more than other Marys I've seen, she is endowed with a robust, uneasy sensuality. You can feel Ms. Lange giving her all to each of her big set pieces, but they often feel too exquisitely self-contained, like coloratura arias in an opera. Ms. Lange is often acting beautifully, but she is also often palpably acting. And her final soliloquy is stretched self-indulgently thin.
Long Day's Journey Into Night Broadway Cast