Cheek to Cheek: Irving Berlin in Hollywood - Off-Broadway
Cheek to Cheek: Irving Berlin in Hollywood is an all-singing, all-dancing celebration of the most famous songs that Irving Berlin composed for the silver screen. Mr. Berlin understood the impact dance had on the public and his melodies, rhythms, and lyrics reflected his love of that art form. Six spectacular performers will perform these magnificent songs and will also tell the stories behind the man who made the music that made the movies dance. Four-time Tony nominee Randy Skinner directs and choreographs an evening featuring an array of classic Berlin tunes from such classic films as Top Hat, Alexander's Ragtime Band, Holiday Inn, Easter Parade, White Christmas, and many more!
Schedule
Tuesdays at 7:00pm
Wednesdays at 7:00pm
Thursdays at 2:30pm
Fridays at 8:00pm
Saturdays at 2:30pm & 8:00pm
Sundays at 2:30pm
(New York, NY)
619 Lexington Avenue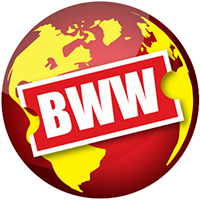 by BWW News Desk - Feb 10, 2020
The York Theatre Company will present the Off-Broadway premiere of Cheek to Cheek: Irving Berlin in Hollywood, a song and dance celebration featuring the music and lyrics of the legendary Irving Berlin, with book by Barry Kleinbort (13 Things About Ed Carpolotti) and music direction by David Hancock Turner (York's Desperate Measures), directed and choreographed by four-time Tony Award nominee Randy Skinner (42nd Street, Dames at Sea, Irving Berlin's White Christmas, and Ain't Broadway Grand). Performances begin Friday, April 17, 2020 for a limited engagement through Sunday afternoon, May 17, 2020 at The York Theatre Company at Saint Peter's (entrance on East 54th Street, just east of Lexington Avenue). Opening Night is set for Thursday, April 23, 2020 at 6:45 p.m. Cast and creative team will be announced shortly.