Chaplin - 2012 - Broadway Tickets, News, Info & More
CHAPLIN tells the story of Chaplin's rise and fall to fame. He came to America an unknown. He left amidst scandals and controversy. In between, Charlie Chaplin became one of the best-loved and most famous entertainers in the world. From the gritty streets and smoky music halls of London to movie screens across the world, Limelight goes behind the camera to show how a comic genius found soaring success and later fell from grace.
Video preview
Photo preview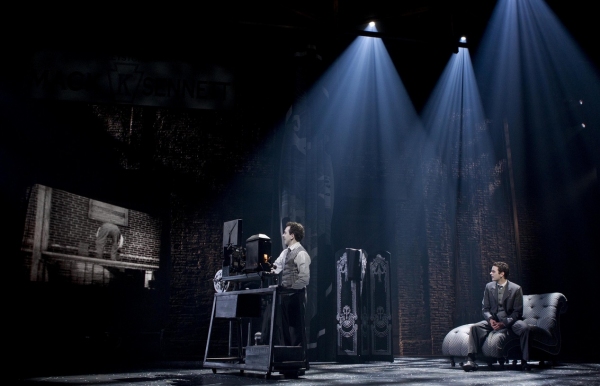 Featured Reviews For Chaplin
New Chaplin biomusical is unsound - NY Post
It's not a great sign when you leave a musical thinking more about the visuals than the songs — which is exactly what happens at Broadway's new "Chaplin."
Theater Review: Chaplin: The Musical - NY Magazine
Chaplin seems to be dragging some ghostly vestiges of its road self. (Under another title, Limelight, it underwhelmed at La Jolla Playhouse.) The first act relies heavily on a creaky film conceit. (We're supposed to be on a bare soundstage, watching Chaplin's film of his own life — though the only meaningful sign of this is a recurring slate boy, calling out scene changes.) This frame feels entirely unnecessary; worse, it means the actors have to wear unevenly applied "silent-film" greasepaint.