Chaplin Broadway
CHAPLIN tells the story of Chaplin's rise and fall to fame. He came to America an unknown. He left amidst scandals and controversy. In between, Charlie Chaplin became one of the best-loved and most famous entertainers in the world. From the gritty streets and smoky music halls of London to movie screens across the world, Limelight goes behind the camera to show how a comic genius found soaring success and later fell from grace.
Video preview
Photo preview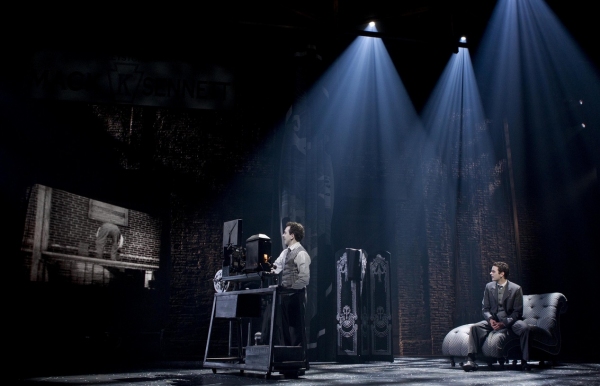 Featured Reviews For Chaplin
Theater review: "Chaplin" - NorthJersey.com
"Chaplin," the bio-musical that opened Monday night at the Ethel Barrymore Theatre, is a mixture of the imaginative and the timeworn. The good things in it begin with Rob McClure's deft performance in the title role — at times presented on film, in the style of a vintage movie.
Chaplin - Time Out NY
Charles Chaplin had an amazing first act—a rags-to-riches tale of artistic triumph—and a crummy second one—personal scandal, political exile, and after The Great Dictator, a string of mediocre talkies. Such extremes don't apply to the spunky, hopeful biomusical Chaplin, but after we see the origin of those iconic silent comedies featuring a bowler-hatted, square-mustachioed clown, the material does shuffle downhill. However, when this generally well-executed and likable piece works (for its first hour), there's a surprising rush of wonder, excitement and childlike delight.
Chaplin Broadway Cast