Chaplin - 2012 - Broadway
CHAPLIN tells the story of Chaplin's rise and fall to fame. He came to America an unknown. He left amidst scandals and controversy. In between, Charlie Chaplin became one of the best-loved and most famous entertainers in the world. From the gritty streets and smoky music halls of London to movie screens across the world, Limelight goes behind the camera to show how a comic genius found soaring success and later fell from grace.
Video preview
Photo preview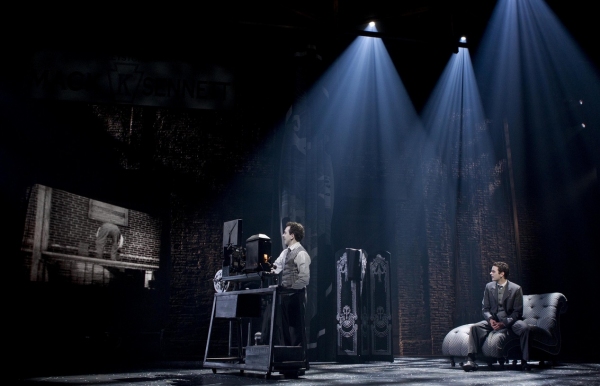 Featured Reviews For Chaplin
Theater review: "Chaplin" - NorthJersey.com
"Chaplin," the bio-musical that opened Monday night at the Ethel Barrymore Theatre, is a mixture of the imaginative and the timeworn. The good things in it begin with Rob McClure's deft performance in the title role — at times presented on film, in the style of a vintage movie.
The Tramp, Beyond Limelight - New York Times
More broadly, though, this sour-smell-of-success story…is steeped in a sense that Chaplin the person, as opposed to Chaplin the fabled silent comedian, has gone missing in action, devoured by a swarm of man-eating clichés….The lens through which we see most of "Chaplin," though, is blurred, as if with Vaseline. In his 1964 autobiography Chaplin made it clear that he had little use for most interpretations of his psyche, whether high-brow (via Freud or W. Somerset Maugham) or low (the gutter press and fan magazines). So I shudder to think what he might have made of the psychiatrist's couch he's been plopped on for "Chaplin: The Musical."