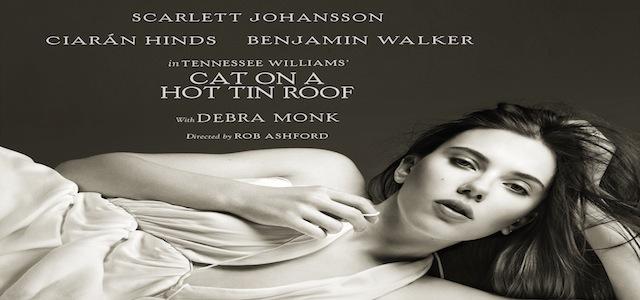 Update - Broadway Shutdown Extends To September 6 - Click Here
Cat on a Hot Tin Roof - Broadway
In CAT ON A HOT TIN ROOF, "Big Daddy" Pollitt, the richest cotton planter in the Mississippi Delta, is about to celebrate his 65th birthday. He is distressed by the rocky relationship between his beloved son Brick, an aging football hero who has turned to drink, and his beautiful and feisty wife Maggie. As the hot summer evening unfolds, the veneer of Southern gentility slips away as unpleasant truths emerge and greed, lies and suppressed sexuality reach a boiling point.
Video preview
Photo preview
Featured Reviews For Cat on a Hot Tin Roof
Theater review: 'Cat on a Hot Tin Roof' - NY Daily News
Fireworks light up the night sky during Big Daddy's birthday party in "Cat on a Hot Tin Roof." That's it for the sparks, unfortunately. Broadway's starry but misguided new take on Tennessee Williams' 1955 Pulitzer winner about secrets, lies and love is a dim and soggy affair.
Cat on a Hat Tin Roof - USA Today
Johansson's Maggie is no vamp. What makes her so distinct from View's Catherine -- aside from her accent (Southern, as opposed to Brooklyn) and hair color (strawberry blonde rather than brunette) -- is a certain premature hardness. Pacing the stage, her voice hoarse with frustration, the actress makes us keenly aware of how desperate this beautiful creature is as she appeals to the one man she needs, and possibly loves: her husband, Brick. Seduction is not the first thing on her mind; survival is.
Cat on a Hot Tin Roof Broadway Cast