Bright Star - 2016 - Broadway
With music and book by Steve Martin and music and lyrics by Edie Brickell, BRIGHT STAR is based on an original story by Martin and Brickell and features direction by Walter Bobbie.
Inspired by an astonishing true event, the wholly original new musical BRIGHT STAR tells a sweeping tale of love and redemption set against the rich backdrop of the American South in the 1920s and 40s. When successful literary editor Alice Murphy meets an ambitious young soldier just home from World War II, their connection inspires Alice to confront a shocking incident from her past. Together they discover a long-buried secret with the power to transform their lives.
Video preview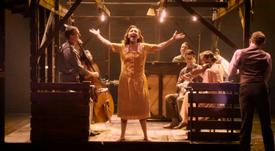 Photo preview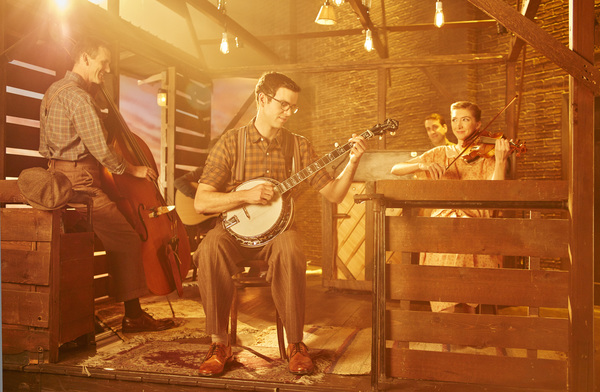 Schedule
Running Time: Two hours and 30 minutes, with one intermission
Featured Reviews For Bright Star
Theater review: Steve Martin teams with Edie Brickell to create 'Bright Star'; bluegrass musical aims for the heart - NY Daily News
Steve Martin is famous for wild-and-crazy antics. But in his debut as a Broadway author and composer, he drops the arrow-through-the-head zaniness. He and co-writer Edie Brickell aim straight for the heart in a new musical about love, loss, family and forgiveness. Called "Bright Star," the show isn't a bullseye. But it's sweet and tender and boasts a fine cast...Martin and Brickell's bluegrassy score is mellow and pretty. But it's also repetitive -- melodically and lyrically...Director Walter Bobbie ("Chicago") and choreographer Josh Rhodes keep the show chugging along...Cusack, a Broadway rookie, consistently shines -- even when "Bright Star" doesn't.
Review: 'Bright Star' Is Cliche-Ridden, Over-Eager Show - Associated Press
The new Broadway musical "Bright Star" starts with a bit of bluster, maybe even some swagger. "If you knew my story, you'd have a good story to tell," the leading lady sings. But after 2½ hours of this down-home hokum, the answer is clear: No, we don't. Comedian and banjo enthusiast Steve Martin has teamed up with singer-songwriter Edie Brickell to write a cliche-ridden, foot-pounding, over-eager Southern Gothic romance that ill serves a wonderful Broadway debut in Carmen Cusack. The show that opened Thursday at the Cort Theatre never hits an honest note and seems to have been written by two people who adore classic Broadway musicals but who have intentionally decided to make a third-rate version. The music, with a few exceptions, is weak...The book and lyrics are even more feeble, with graceless lines...and weird characters...Director Walter Bobbie gets everything out of his cast and keeps a frenetic pace going but for no clear payoff.
Bright Star Broadway Cast