Are You a Crook? - 1913 - Broadway Tickets, News, Info & More
(New York, NY)
220 West 48th Street

by Nicole Rosky - May 11, 2019
What makes a Broadway theatre? Technically any venue with 500 seats or more, located along Broadway in New York City's Theatre District is a Broadway theatre, and the art that is produced in these special places is widely considered the highest form of theatrical entertainment in the world. Today, forty-one theatres are technically Broadway houses, each with their own rich history. Below, we're giving you the scoop on the life of every one of them!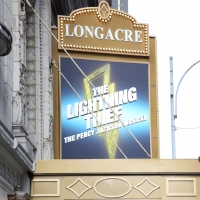 by Chloe Rabinowitz - Jan 31, 2021
This week's Theater Stories features the Longacre Theatre! Learn about the shows to have graced the theater's stage including A Bronx Tale, The Prom, and The Lightning Thief, the next show that is set to open at the theater, Diana, and much more!