A Guide for The Homesick - 2018 - West End
A tender and bittersweet play about conscience and connection.
Teddy is searching for a friend for the night. Jeremy is searching for a beer. Worlds apart and miles away from home, two strangers, consumed by their own secrets, find each other in a hotel room in Amsterdam.
Can you confess your greatest fear to a stranger?
A new play by the award-winning American writer Ken Urban, A Guide for The Homesick is an erotic thriller that explores the cost of being a friend when you are afraid to love, starring Douglas Booth as Jeremy and Clifford Samuel as Teddy. Directed by Jonathan O'Boyle.
Schedule
Running Time: One hour and 20 minutes
(London, )
14 Whitehall, Westminster, London SW1A 2DY, United Kingdom
London,
A Guide for The Homesick West End Cast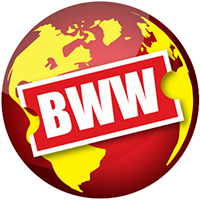 by Stephi Wild - November 13, 2018
Audiences have two weeks left to catch Ken Urban's arresting new drama A Guide for the Homesick, with its 'mesmerizing performances' (Aleks Sierz, Theatre Times) by the talented Douglas Booth and Clifford Samuel. This gripping new drama completes its hit run on 24 November 2018. The production is directed by Jonathan O'Boyle and produced by Stage Traffic Productions.