A Boy's Company Presents: "Tell Me If I'm Hurting You"
Vinny meets Baby Boy, setting in motion an erotic dream-journey that begins with a rush of passion - and ends, inevitably, soaked in blood. In this gilded, hyperqueer revenge fantasy from the transgressive Jeremy O. Harris, a young man dances headlong into this downward spiral, finding the intractable unity of love and violence. Riffing on Jacobean tragedy with a lush, rococo palette, A Boy's Company Presents: "Tell Me If I'm Hurting You" is a pageant of self-destruction and renewal, a technicolor ballet pitched against the anguish of a broken heart.
Playwrights Horizons
(New York, NY)
416 West 42nd St.(between 9th & 10th Aves)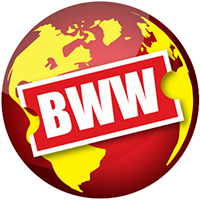 by BWW News Desk - Aug 1, 2019
paper chairs enthusiastically announces its next production, PLANO written by Will Arbery and directed by returning paper chairs co-founder Dustin Wills. This marks the second collaboration between Arbery and Wills, who previously presented Evanston Salt Costs Climbing with New Neighborhood . PLANO recently received its NYC debut with Clubbed Thumb . Now paper chairs is thrilled to give this very Texas play its very Texas premiere!
by BWW News Desk - Apr 16, 2019
Playwrights Horizons announces today its 2019/20 season, featuring new works from Jaclyn Backhaus (Men On Boats, India Pale Ale), Will Arbery (Plano, Evanston Salt Costs Climbing), Lucas Hnath (The Christians; A Doll's House, Part 2), Michael Friedman (Mr. Burns, Bloody Bloody Andrew Jackson) & Daniel Goldstein (Row, Unknown Soldier), Sylvia Khoury (Against the Hillside, The Place Women Go),and Jeremy O. Harris (Slave Play, 'Daddy').