Photo Flash: SFArtsED Presents EVERYTHING GOES! THE MUSIC OF COLE PORTER
Everything Goes! The Music of Cole Porter features several of Porter's most famous songs as well as some of his lesser-known gems. Among the numbers being performed in this all-singing, all-dancing revue are mainstays, including "In the Still of the Night" sung a cappella by the entire cast, "Night and Day," "I Love Paris" and "Begin the Beguine." The show also features rarely heard Porter tunes such as "Live and Let Live" and "Ritz Rock and Roll."
Ticket prices are $15 for students and seniors and $20 for general admission. Tickets for the 7 p.m. show on Saturday, February 5 are $40 and include admission to the SFArtsED Players Family Benefit Reception, which raises money for SFArtsED scholarships. Tickets are available at CityBoxOffice.com or by calling 415-392-4400.
Founded in 1965 as the Alvarado Arts Workshop by renowned artist Ruth Asawa, SFArtsED has transformed the lives of children, their families, teachers, artists and volunteers. Programs include SFArtsED Summer Camp, In-School Artists-in-Residence, After-School activities, The SFArtsED Players Musical Theater Company, apprentice programs for college and high school students and public visual art exhibits. www.sfartsed.org
The SFArtsED Players is a musical theater company that reflects San Francisco in all its diversity. Hailing from the neighborhoods of the City and from around the bay, the SFArtsED Players is made up of 54 theater performers who come from SFArtsED's performing arts residencies as well as form the organization's summer arts intensive, called SFArtsED Summer, held each year at School District sites. The young performers are selected for their talent, enthusiasm and commitment for the musical theater form. They work with directors of the company 10 hours each week, training as "triple threats" - actors, singers, dancers - and rehearsing for their performances. The company performs original musicals and revues as well as Broadway classics. This year's troupe represents 32 different Bay Area schools, including 18 public schools.
Photo Credit: Karen Steffens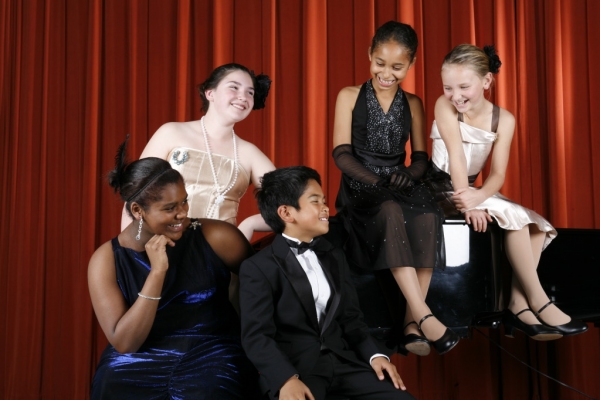 Simone Moore, Tessa Nesbet, Micah Manongdo, Yosephina Peters, Angie Pohl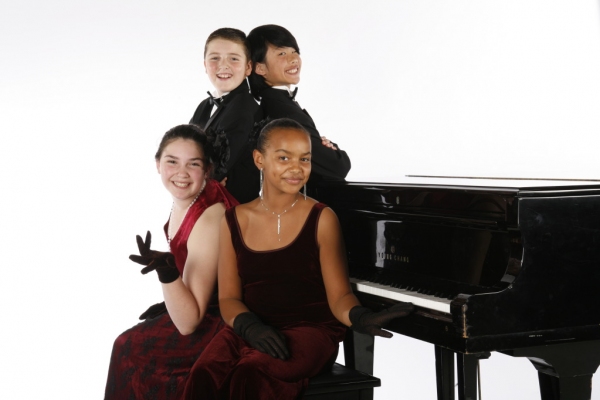 Tessa Nesbet, Ryan Doyle, Eric Cheung, Nasha Harris Santiago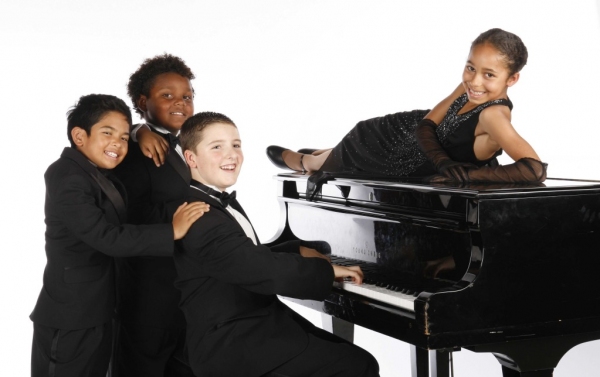 Micah Manongdo, Tosh Harris Santiago, Ryan Doyle, Yosephina Peters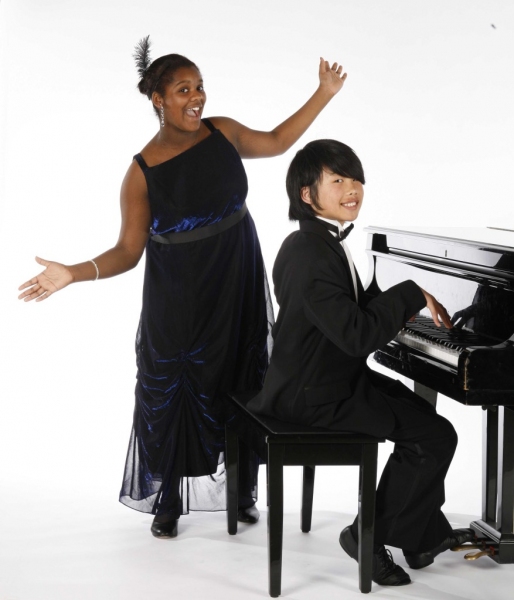 Simone Moore, Eric Cheung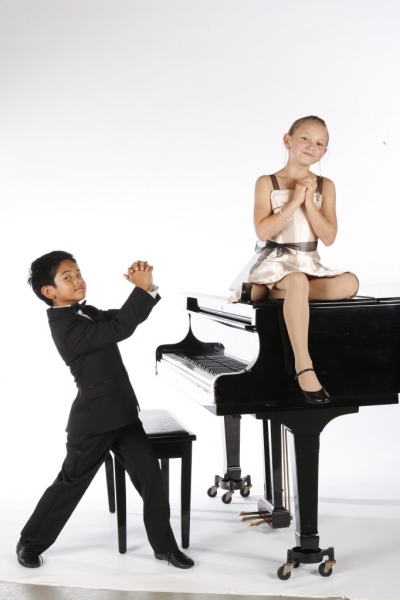 Micah Manongdo, Angie Pohl