Photo Flash: 42 Street Moon presents THE SECRET GARDEN
San Francisco's acclaimed 42nd Street Moon has announced the full cast and creative team for the 2017-2018 season's Holiday production, the Tony Award-winning family favorite The Secret Garden. Based on the beloved novel by Frances Hodgson Burnett,
The Secret Garden has a book and lyrics by Pulitzer Prize-winner Marsha Norman ('night, Mother) and music by Grammy Award-winner Lucy Simon. The Original Broadway Production won two Tony Awards in 1991: Best Book of a Musical (Marsha Norman) and Best Performance by a Featured Actress in a Musical (11-year-old Daisy Eagan, making Eagan the youngest female Tony Award-winner to date). The Secret Garden runs from December 6 - 24, 2017 and will perform at the Gateway Theatre (formerly the Eureka Theatre). The press opening will take place on Saturday, December 9 at 6:00 p.m. Tickets range from $25 - $76 and can be purchased through the Box Office at (415) 255-8207 or online at www.42ndstmoon.org.
42nd Street Moon's production of The Secret Garden will feature an all-female creative team, in honor and celebration of the musical's authors Marsha Norman and Lucy Simon (and of Frances Hodgson Burnett, who wrote the original novel). The production will be directed by Dyan McBride (42nd Street Moon's Holiday hit Scrooge in Love!), with musical direction by Lauren Mayer and choreography by Robyn Tribuzi (making her 42nd Street Moon debut).
"The Secret Garden is a beautiful story," said Co-Executive Directors Daren A.C. Carollo and Daniel Thomas, "told with a beautiful score. The themes of love, loss and healing are universal, but we see them here through the filters of unfamiliar time and place, and with a touch of the mystical. Characters shift between protagonist and antagonist; heroes are flawed, broken, hurting, and redeemed, and like any good English story, it's the servants who are often the wisest among us. The bonds of family and home revealed in The Secret Garden are especially poignant during the holiday season."
"What haunts us?" added Director Dyan McBride. "How do we move forward in life when the pain of the past is so powerful? Can the natural world speak to us in hidden, magical, healing ways? For me, The Secret Garden is the perfect musical to delve into three of my favorite topics: girls, gardens and ghosts. With a stellar cast and a gifted creative team, I feel privileged to help bring this beautiful show to life."
Set in 1906, The Secret Garden centers around 11-year-old Mary Lennox, who is orphaned in India and comes to Yorkshire to live with her reclusive uncle and invalid cousin. There she discovers a mysterious and seemingly enchanted garden, and all three come to know forgiveness, renewal and hope. The Secret Garden is a wonderful show for the whole family to enjoy at the holiday season!
The cast of The Secret Garden will be led by Katie Maupin as "Mary Lennox" and Brian Watson as "Archibald Craven", both making their 42nd Street Moon debuts. The Company also features
Edward Hightower* as "Neville Craven," Tyler Groshong as "Colin," Sharon Rietkerk* as "Lily," Keith Pinto* as "Dickon" and Heather Orth as "Martha," as well as Amanda Johnson*, Ryan Lee Henry, Scott Hayes, Michael Mohammed, Lucinda Hitchcock Cone*, Corinne Rydman (42nd Street Moon debut), Terry McLaughlin (42nd Street Moon debut) and Anjali Blacker.
In addition to Ms. McBride, Ms. Mayer and Ms. Tribuzi, the creative team will include
Brian Watson as Scenic Designer, Rebecca Valentino as Costume Designer, Darcia Tipton as Properties Designer, Alicia Lerner* as Stage Manager and Lauren Howry as Assistant Stage Manager.
*Appearing courtesy of Actors' Equity Association.
Following The Secret Garden, 42nd Street Moon's 25th Anniversary season will continue in 2018 with the Northern California Debut of Stephen Sondheim's rarely produced Saturday Night, with a book by brothers Julius J. Epstein and Philip G. Epstein (March 28-April 15, 2018). The season will then conclude with the hilarious British "Lambeth Walk" musical Me and My Girl by Noel Gay, Douglas Furber, and L. Arthur Rose, revised by Stephen Fry with contributions by Mike Ockrent (May 2-20, 2018). All performances will take place at The Gateway Theatre (215 Jackson St, San Francisco, CA 94111). More information on 42nd Street Moon's 25th Anniversary Season is available online at www.42ndstmoon.org/2017-2018-season/.
Subscriptions are on-sale now and may be purchased online at www.42ndstmoon.org or by calling the Box Office at (415) 255-8207 (Tues. - Fri., 11 a.m. - 4 p.m.). Single tickets for all productions are now on-sale.

42nd Street Moon celebrates and preserves the art and spirit of the American Musical Theatre. The organization contributes to its evolution and continuing vitality by presenting intimately produced performances of classic and rarely performed musical works. Through productions, educational programs, and community outreach, 42nd Street Moon is committed to increasing the awareness and appreciation of the rich heritage and cultural perspective of the musical theatre and its vast influence on the world stage. For more information, visit: www.42ndstmoon.org.
All photos by Ben Krantz Studios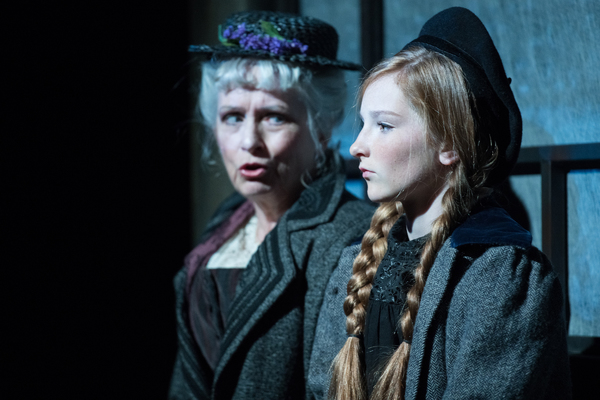 (L to R) Lucinda Hitchcock Cone as Mrs. Medlock and Katie Maupin as Mary Lennox

Katie Maupin as Mary Lennox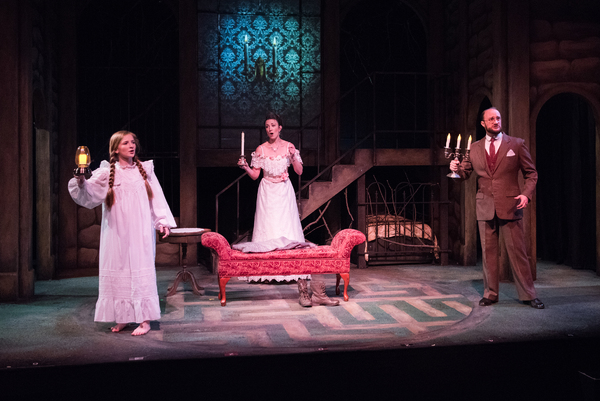 (L to R) Katie Maupin as Mary Lennox, Sharon Rietkerk as Lily, and BrIan Watson as Archibald Craven

(L to R) Katie Maupin as Mary Lennox and Heather Orth as Martha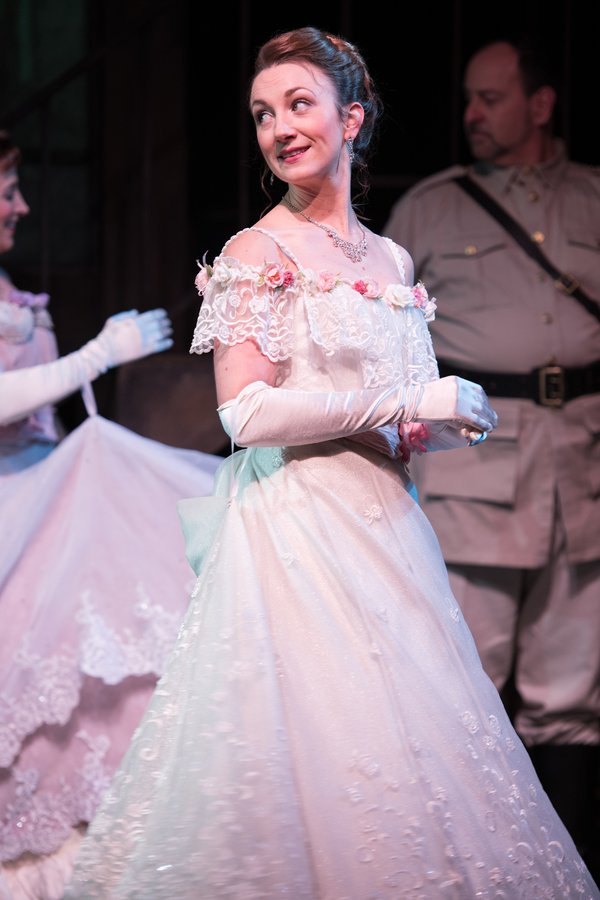 Sharon Rietkerk as Lily

(L to R) Scott Hayes as Ben Weatherstaff and Katie Maupin as Mary Lennox

Keith Pinto as Dickon

(L to R) Michael Mohammed, Anjali Blacker, Ryan Henry, Amanda Johnson, Terrence McLaughlin, and Corinne Rydman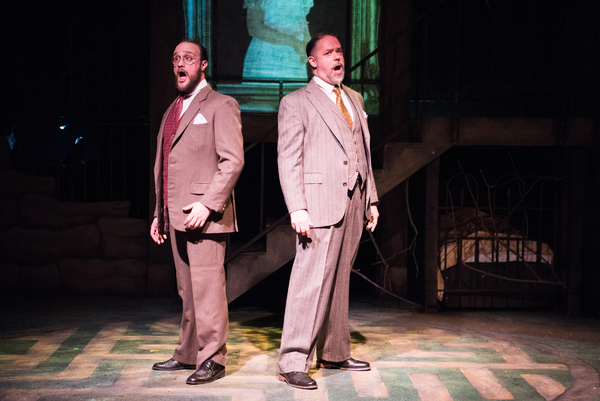 (L to R) BrIan Watson as Archibald Craven and Edward Hightower as Neville Craven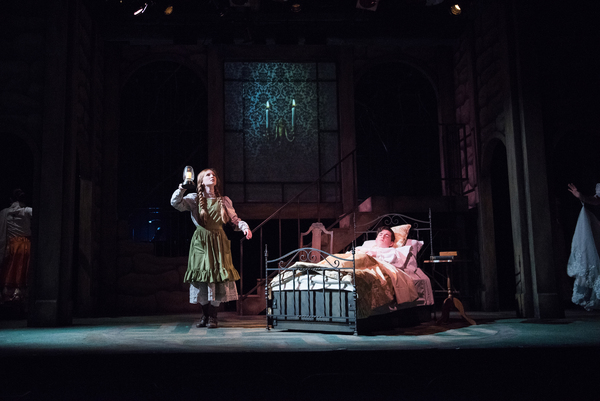 (L to R) Katie Maupin as Mary Lennox and Tyler Groshong as Colin Craven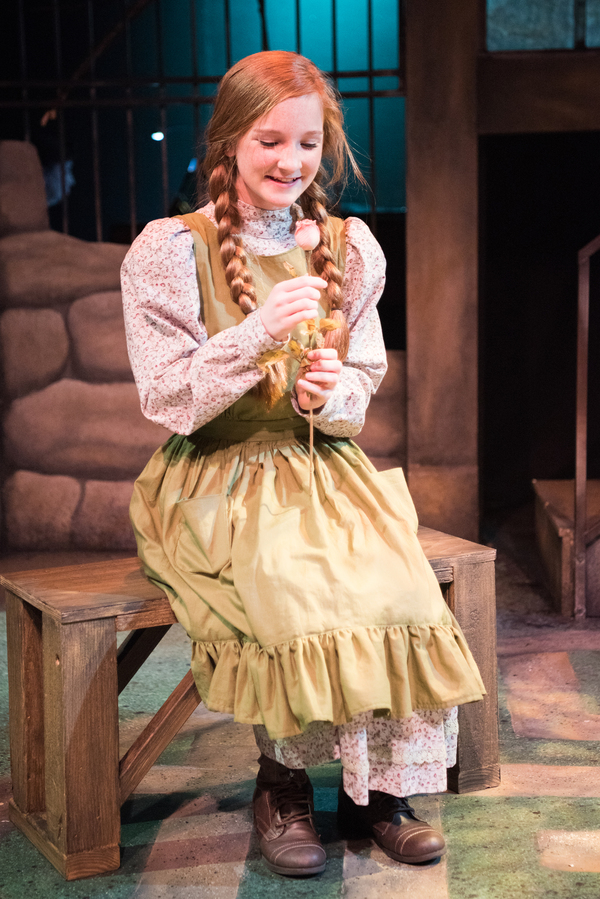 Katie Maupin as Mary Lennox

(L to R) BrIan Watson as Archibald Craven and Tyler Groshong as Colin Craven

Heather Orth as Martha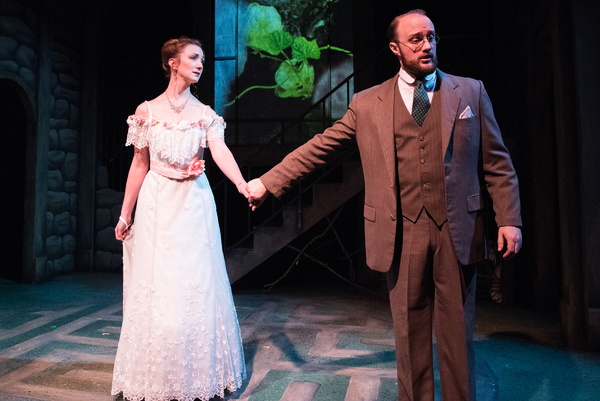 (L to R) Sharon Rietkerk as Lily and BrIan Watson as Archibald Craven