Interview: Utah Rep to Stage Development Reading of NYC Playwright Drew Fornarola's JUDGING HAYDEN, After Producing the Playwright's Regional Premiere of STRAIGHT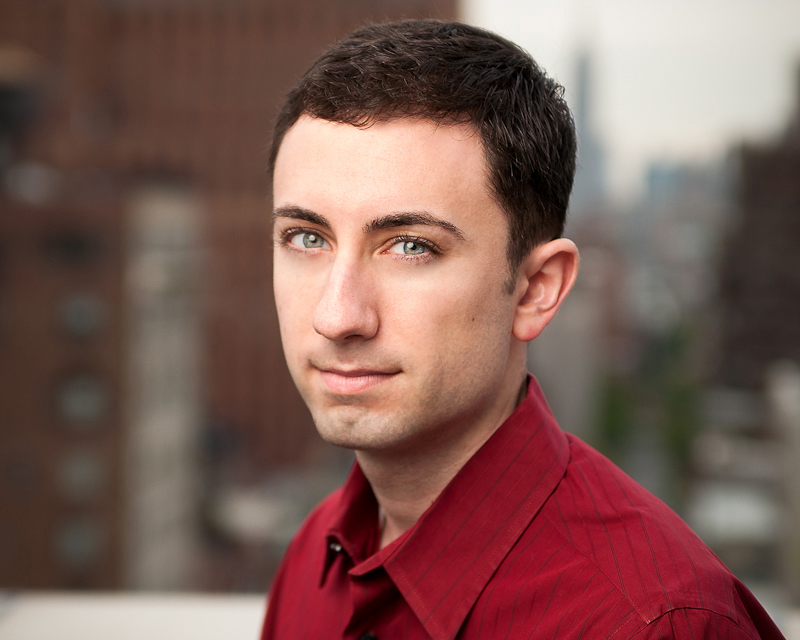 The regional premiere of the Off-Broadway hit STRAIGHT was a major success for Utah Repertory Theater Company, with the production highly acclaimed by reviewers and popularly attended.
The progressive company's unique mission is to bring a bit of Broadway to Salt Lake City by staging challenging works soon after their premieres in New York City that would not typically be seen in the state. Furthering its distinction, Utah Rep has been able to invite leading New York City playwrights to Utah when their shows premiere, including Tony nominee Hunter Bell, author of [TITLE OF SHOW]; Adam Gwon, ORDINARY DAYS; and S. Asher Gelman, AFTERGLOW.
When the company produced STRAIGHT, award-winning co-authors Scott Elmegreen and Drew Fornarola flew to Salt Lake City for opening night and participated in a post-performance talkback and master class.
Marking a new step in Utah Rep's growth, the company embarks on a venture to delight theatergoers. Fornarola's next play, JUDGING HAYDEN, will be staged as a developmental reading before receiving a New York City production. Salt Lake City audiences will become Broadway insiders -- enjoying a new work and being able to comment on the script with the playwright attending both performances Jan. 18-19 at the Rose Wagner Theatre in Salt Lake City. And tickets are free.
"Utah Rep is proud and honored to host award-winning playwright Drew Fornarola for a reading of his new play, JUDGING HAYDEN," said Utah Rep Artistic Director JayC Stoddard. "Utah audiences will have the unique opportunity to be the first in the nation to be part of this new work. Tickets are free to the public, but limited as there are only two performances."
In this exclusive Q&A, Fornarola discusses the development stages of JUDGING HAYDEN and the themes of his work.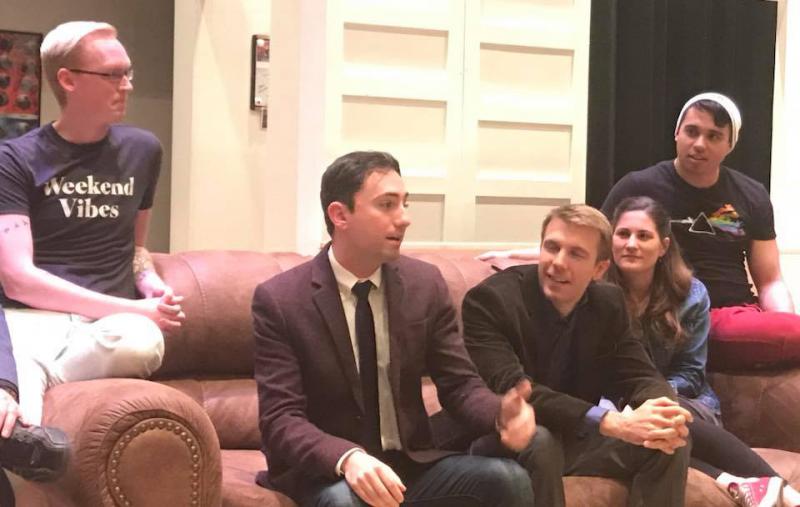 Is there any connection between STRAIGHT and JUDGING HAYDEN?
There are some similarities. Both plays are about Millennial relationships and the complicated clusters of social issues that surround them. But where STRAIGHT focused on fidelity, sexuality and monogamy, in HAYDEN we have privilege, race and justice. Both plays are colloquial and modern, but where STRAIGHT is very neat and tidy (three characters, one set, naturalistic storytelling), HAYDEN is a little more complicated (six actors playing over 20 characters, with multiple locations, etc). HAYDEN at times leans into surrealism and shifts in tone. I hope audiences who saw STRAIGHT at Utah Rep will recognize my voice, but that this piece will feel like a quite different experience.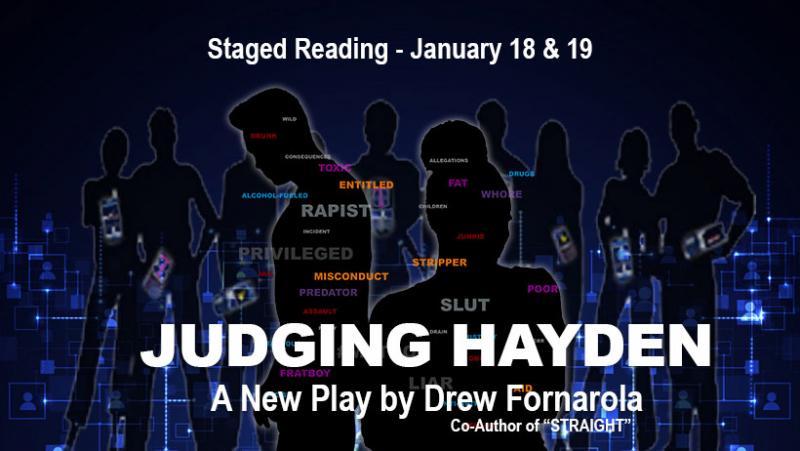 What prompted you to write HAYDEN?
Three factors intersected which caused me to get excited so about this project. First, the initial wave of sexual assault cases involving college athletes that got "viral" media attention occurred while I was an undergraduate. My friends and I paid intense attention to those cases and the media circuses surrounding them, and they became the factual backbone for this piece. Second, I attended law school shortly after undergrad, and have always wanted to leverage that training to write a piece of "legal" theater, especially in this hyper-partisan media landscape. Finally, I have spent a fair amount of time in and around Savannah, Georgia, over the past few years. The combination of those three ingredients: having paid close attention to these cases and the media surrounding them in college, my perspective as a lawyer and my interest in writing something set in the South, have yielded, I hope, a sort of delicious new project.
Can you tell theatergoers what also makes experiencing an early work enjoyable beyond a typical theater production?
Readings are a key part of the development of new plays. They allow writers and team members to hear works in progress and focus on the words and story without the distraction and expense of having to stage a full production. Sometimes, though, audiences are not a part of this step, as readings are commonly performed just for industry insiders and professionals. By inviting Utah Rep's audiences in at this early stage, the company is allowing patrons to participate meaningfully in the creation of this new play. Their reactions and feedback will be critical as I decide how to revise this script and where to go from here, and will be the very first people in the world to hear these words performed!
How is this step in the process beneficial to you, as a playwright?
The chance to hear this new script read aloud by expert Utah actors, to have guidance from Utah Rep's professional staff and to discuss this ambitious new project is going to be unbelievably helpful. I will leave Utah with a strong sense of what is working about the play and where it can be improved before it is ready for its world premiere production.
Why should audiences see this play now?
The last few years we've seen more clearly than ever how the same event -- when viewed through left-wing and right-wing media and social media -- can look so different that it's hard to even have productive conversations with people whom we disagree. That's not a new or revelatory idea, but I think HAYDEN might be tackling it in a new style and from a new angle. I think we need to have a discussion right now about the near absurdity of our media and social media landscape, and what happens to truth when we apply our filters. I hope many theatergoers will join us Jan. 18-19 and share their perspective!