Photo Flash: See The Cast of IT'S A WONDERFUL LIFE: A LIVE RADIO PLAY At Walnut Street Theatre!
IT'S A WONDERFUL LIFE: A LIVE RADIO PLAY runs through December 17 at Walnut Street Theatre. Take a look at the cast in these production photos!
The art of storytelling is heavenly when you discover IT'S A WONDERFUL LIFE. The holiday classic comes to life anew, with five actors including an imaginative sound-effects artist, as a radio play! George Bailey dreams of traveling the world. His plans are postponed when the family business faces financial problems. Down on his luck, Bailey is at the end of his rope. He questions his purpose in life and considers ending it all. Just then, an angel arrives to show Bailey how the lives of those he loves would be affected if he were not around.
The cast stars Tabitha Allen as Sally Applewhite, Damon Bonetti as Jake Laurents, Jessica Johnson as Lana Sherwood, Michael P. Toner as Harry 'Jazzbo' Heywood, and Josh Totora as Freddie Filmore. The cast also includes Michael Arigot, Hannah Hammel, Kristen Spangenberg, and Sean Vermiere.
IT'S A WONDERFUL LIFE: A LIVE RADIO PLAY is directed by Jesse Bernstein, with music and vocal direction by Josh Totora, set design by Scott Groh, lighting design by Shon Causer, costume design by Rebecca Dwight, and sound design by Damien Figueras.
Photos: Mark Gavin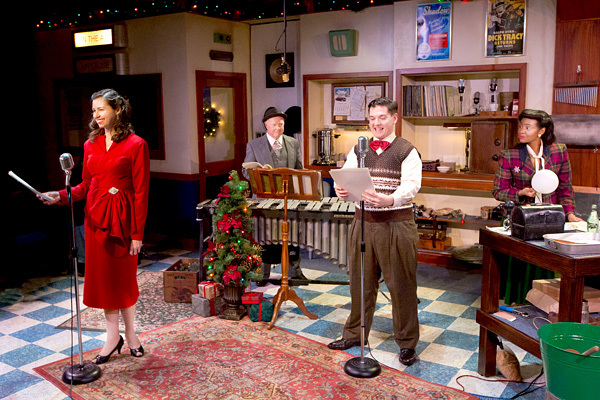 Tabitha Allen, Michael P. Toner, Josh Totora and Jessica Johnson in IT'S A WONDERFUL LIFE: A LIVE RADIO PLAY

Damon Bonetti, Jessica Johnson and Tabitha Allen in IT'S A WONDERFUL LIFE: A LIVE RADIO PLAY

Tabitha Allen in IT'S A WONDERFUL LIFE: A LIVE RADIO PLAY

Michael P. Toner, Tabitha Allen, Jessica Johnson and Josh Totora in IT'S A WONDERFUL LIFE: A LIVE RADIO PLAY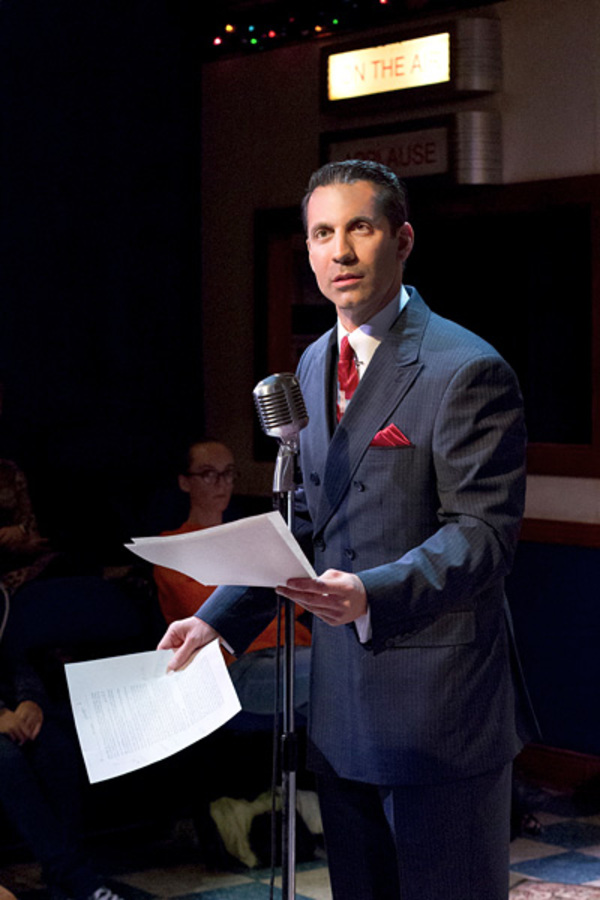 Damon Bonetti in IT'S A WONDERFUL LIFE: A LIVE RADIO PLAY

Jessica Johnson and Tabitha Allen in IT'S A WONDERFUL LIFE: A LIVE RADIO PLAY

Josh Totora in IT'S A WONDERFUL LIFE: A LIVE RADIO PLAY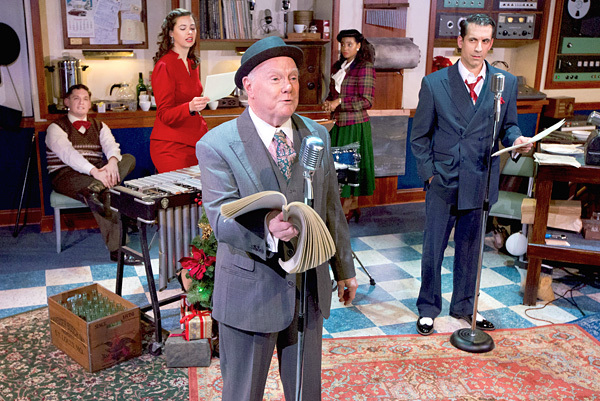 The cast of IT'S A WONDERFUL LIFE: A LIVE RADIO PLAY

Jessica Johnson in IT'S A WONDERFUL LIFE: A LIVE RADIO PLAY

Tabitha Allen, Damon Bonetti and Josh Totora in IT'S A WONDERFUL LIFE: A LIVE RADIO PLAY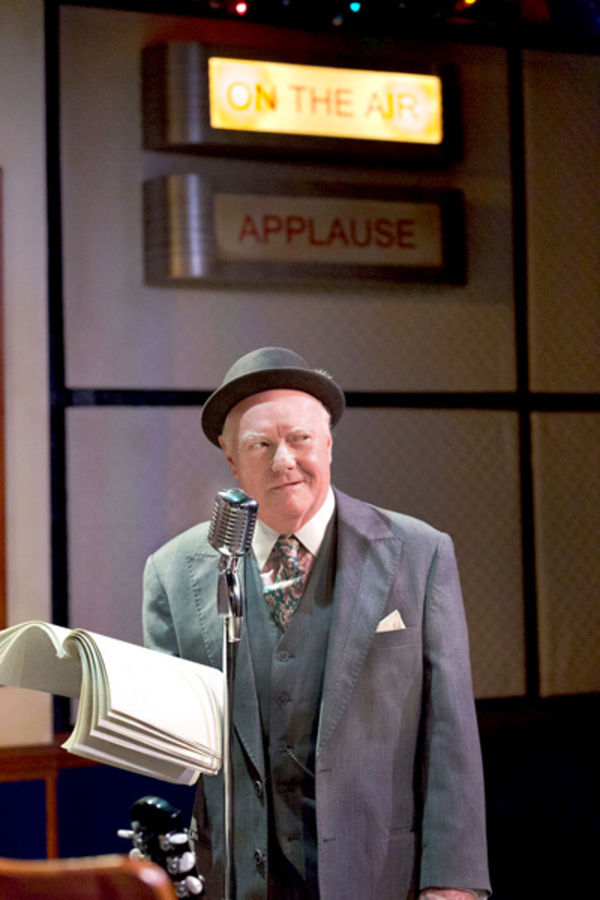 Michael P. Toner in IT'S A WONDERFUL LIFE: A LIVE RADIO PLAY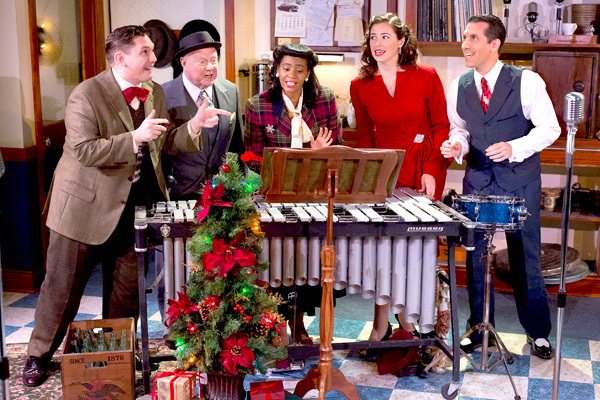 The cast of IT'S A WONDERFUL LIFE: A LIVE RADIO PLAY
More Hot Stories For You