Photo Flash: First Look at Walnut Street Theatre's VINCENT IN BRIXTON
Walnut Street Theatre's 2012-2013 Independence Studio on 3 season continues with Nicholas Wright's artful, award-winning play, VINCENT IN BRIXTON. Directed by Kate Galvin, the production opens tomorrow, February 21st and continues through March 10th in the Walnut's Independence Studio on 3. BroadwayWorld has a first look at the cast in action below!
Inspired by actual events, a young Vincent Van Gogh arrives in Brixton, England as an art dealer. He falls in love-at-first-sight with a beautiful young woman. Her mother has a room for rent, which Vincent gladly accepts. His journey of self-discovery begins as he finds genuine inspiration from his landlady, her daughter and a fellow boarder, a struggling artist who sees beauty in everyday objects. This house is full of secrets and as Van Gogh begins to see things in new ways, his destructive nature takes hold and a brilliant artist emerges.
VINCENT IN BRIXTON premiered in London at The Royal National Theatre's Cottesloe Theatre in 2002. The American premiere came in 2003 when it was presented by Lincoln Center Theater at John Golden Theatre. The play was nominated for the 2003 Tony Award for Best Play and won the Olivier Award for Best Play that same year. It was also televised on BBC4 Television in 2003.
VINCENT IN BRIXTON was written by British playwright Nicholas Wright. Wright began his career in theatre as a child actor training at The London Academy of Music and Dramatic Art. He was the first director of the Theatre Upstairs at London's Royal Court Theatre, where he later became joint artistic director with Robert Kidd. He joined The National Theatre as Literary Manager in 1984 and was an Associate Director until 1998. He then became a full-time playwright, with numerous works including The Reporter, The Last Duchess and his newest work, Traveling Light, which premiered in 2012.
At the helm of the production is Director Kate Galvin. Galvin returns after last season's hit production of Proof, which toured nationally after its run at the Walnut. She has directed for the 11th Hour Theatre Company and the Philadelphia Fringe Festival, and was assistant director for The Philadelphia Story; O Captain, My Captain: Whitman's Lincoln and The Prince at the Walnut.
The cast of VINCENT IN BRIXTON incudes Brian Cowden as Vincent Van Gogh, Liz Filios as Anna Van Gogh, John Jarboe as Sam Plowman and Mary Martello as Ursula Loyer. A University of the Arts alum, Cowden returns to the Walnut having played Oliver Nash in world premiere of The Eclectic Society. Filios was last seen in Aspects of Love and Joarboe was last seen in Love Story at the Walnut. Martello recently performed as Mrs. Paroo in The Music Man. Audiences will also remember this award-winning actress from Walnut productions of Oliver!, LES MISERABLES and Dirty Rotten Scoundrels. Philadelphia-based actor Clare Mahoney will make her Walnut debut as Eugenie Loyer.
Painting the portrait of Van Gogh's life before he developed as an artist is the creative team lead by Set and Lighting Designer Thom Weaver. Weaver will immerse the audience in the story from the moment they enter the kitchen at 87 Hackford Road. Costume Designer Lauren Perigard will provide lovely visions in period costumes, with the award-winning Sound Designer Daniel Perelstein and Composer Christopher Colucci creating original music to flow throughout the production.
Tickets are $30 - $40 and are now available at 215-574-3550 or 215-336-1234. Tickets are also available at WalnutStreetTheatre.org or Ticketmaster.com.
Photo Credit: Mark Garvin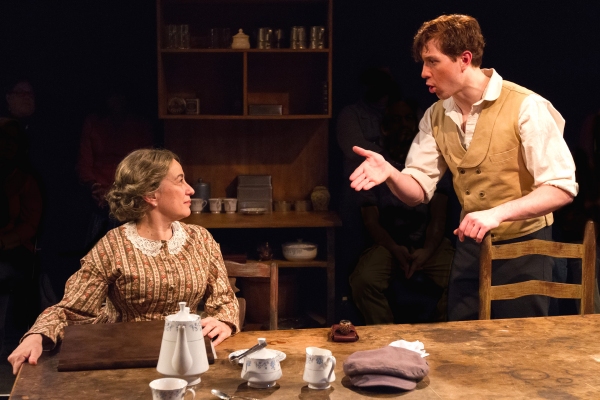 Mary Martello and Brian Cowden

Brian Cowden, John Jarboe and Clare Mahoney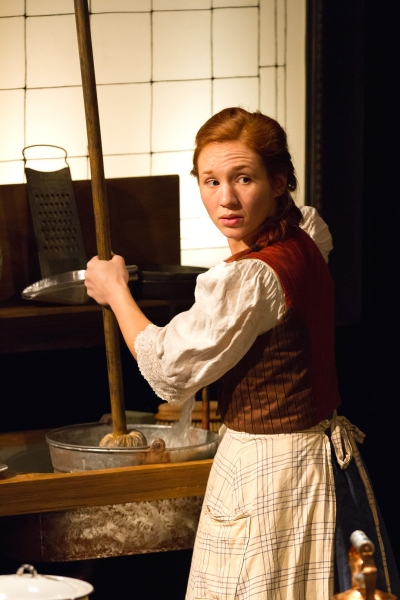 Liz Filios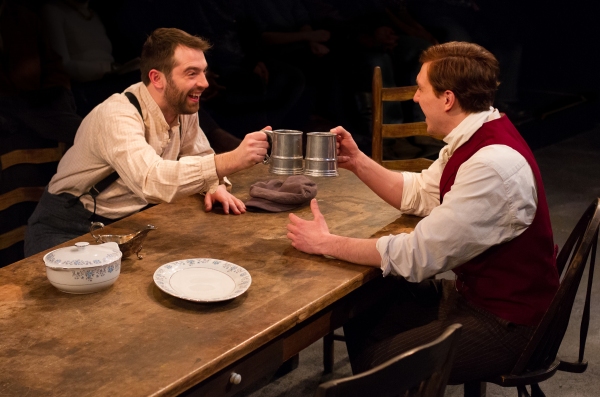 John Jarboe and Brian Cowden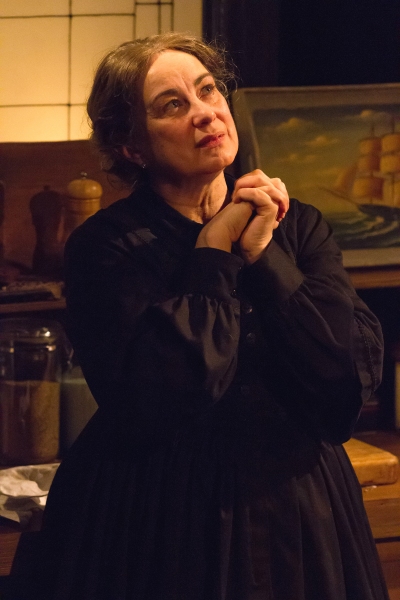 Mary Martello

Clare Mahoney

More Hot Stories For You