Photo Coverage: ROMEO AND JULIET at the Arden
Arden Theatre Company presents William Shakespeare's Romeo and Juliet from February 25-April 11, under the direction of Matt Pfeiffer and featuring a diverse ensemble cast of Philadelphia favorites. This story of love, violence and the consequences of both brings one of the English language's greatest stories to life on the Arden's F. Otto Haas stage. This production is sponsored by Fox Chase Bank.
While the story of Romeo and Juliet has been in human consciousness for centuries, the Arden's production challenges preconceptions of the play, stripping the story down to focus on characters and language. When Shakespeare's company first presented Romeo and Juliet , they made use of the resources, knowledge and clothing of the time. The Arden's production will bring a similar sense of familiarity and immediacy to the play, pairing modern fashions and contemporary compositions with handheld weapons and a simple stage reminiscent of Shakespeare's Globe.
In the title role of Romeo, Evan Jonigkeit returns to the Arden after appearing in The History Boys. Jonigkeit previously played Romeo in Mauckingbird Theatre Company's production of Shakespeare's R&J. The production's Juliet also recently tackled her role at Virginia Stage Company. Mahira Kakkar makes her Arden debut as Juliet, though she has previously worked with the Arden's Producing Artistic Director Terrence J. Nolen in Opus at Primary Stages in New York City. Also making their Arden debuts in this production are Temple graduate Matt Lorenz as Paris and current Temple undergrad Sean Lally as Tybalt.
Ten actors in the Romeo and Juliet cast have previously worked at the Arden, including Scott Greer as Lord Capulet (Something Intangible, Candide, Assassins and the upcoming Sunday in the Park with George), Frank X as Lord Montague (The History Boys and Peter Pan, both this season), Anthony Lawton as Friar Laurence (The Seafarer, A Prayer for Owen Meany) and Brian Anthony Wilson as the Prince (Our Town, The Piano Lesson). Also returning to the Arden are Melanye Finister as Lady Capulet (A Midsummer Night's Dream), Krista Apple as Lady Montague (Our Town), Suzanne O'Donnell as the Nurse (Dancing at Lughnasa, Hamlet), James William Ijames as Benvolio (James and the Giant Peach), and Shawn Fagan as Mercutio (Wittenberg).
The design team includes set designer
Brian Sidney Bembridge
(
Go, Dog. Go!)
, costume designer Rosemarie E. McKelvey (Barrymore award winner for
Something Intangible
), lighting designer
Thom Weaver
(
Blue Door, My Name is Asher Lev),
and original composition and sound design by James Sugg (
My Name Is Asher Lev
, four Barrymore Awards for Outstanding Sound Design
)
. The production team also includes fight director Dale Girard, who recently staged fights for Two River Theatre Company's
Macbeth
, directed by Arden co-founder Aaron Posner.
For more information see the official press release.

Photo Credit: Mark Garvin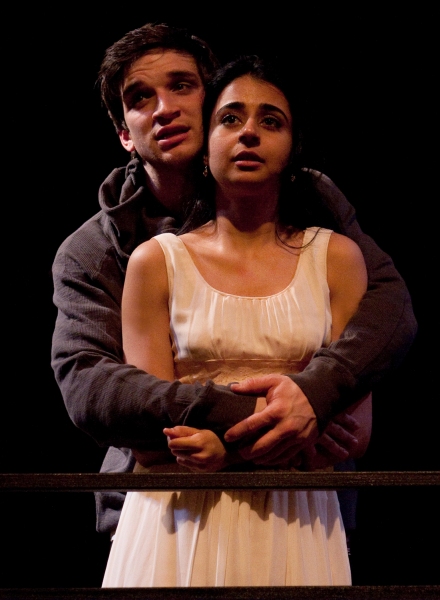 Evan Jonigkeit as Romeo and Mahira Kakkar as Juliet

Evan Jonigkeit as Romeo and Mahira Kakkar as Juliet

Evan Jonigkeit as Romeo

Mahira Kakkar as Juliet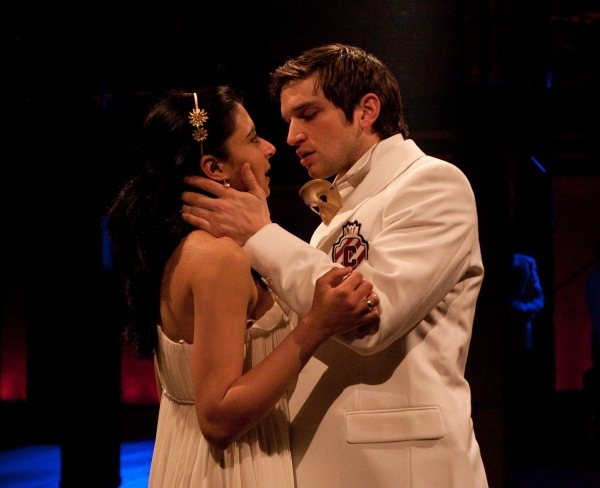 Evan Jonigkeit as Romeo and Mahira Kakkar as Juliet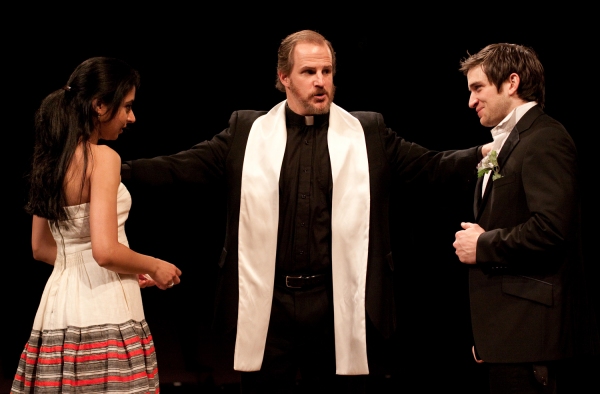 Mahira Kakkar as Juliet, Anthony Lawton as Friar Laurence and Evan Jonigkeit as Romeo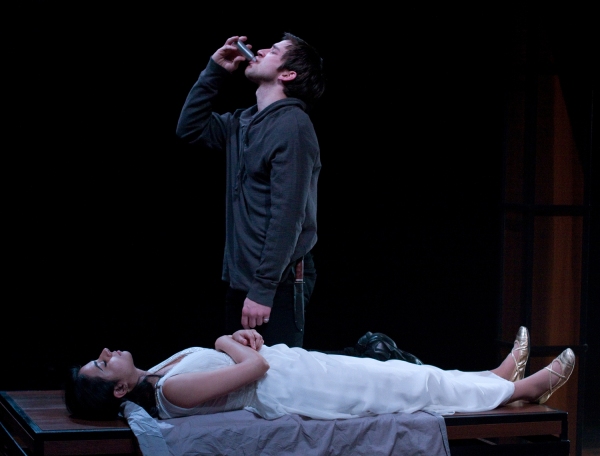 Evan Jonigkeit as Romeo and Mahira Kakkar as Juliet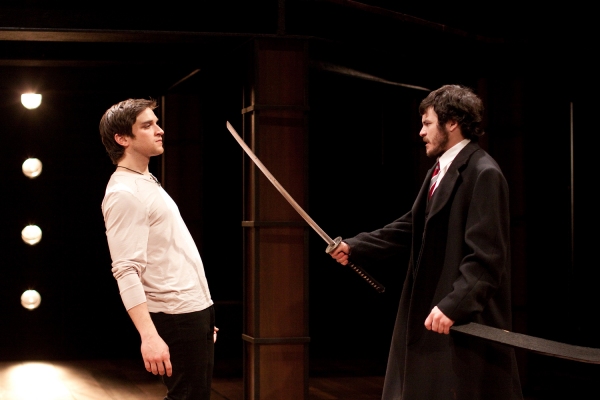 Evan Jonigkeit as Romeo and Sean Lally as Tybalt

Shawn Fagan as Mercutio and Sean Lally as Tybalt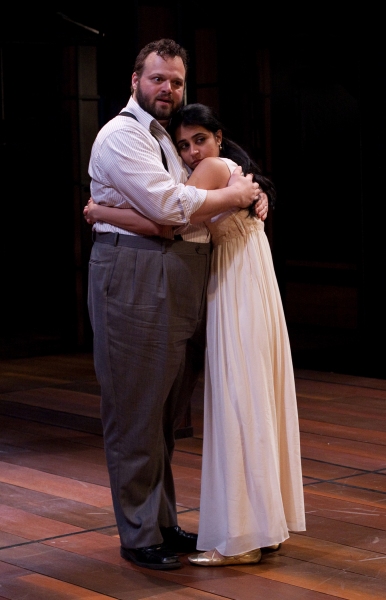 Scott Greer as Lord Capulet and Mahira Kakkar as Juliet

James William Ijames as Benvolio and Evan Jonigkeit as Romeo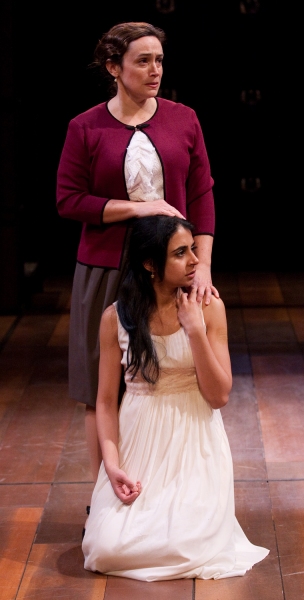 Mahira Kakkar (seated) as Juliet and Suzanne O'Donnell (standing) as Nurse

Frank X as Lord Montague and Krista Apple as Lady Montague

Melanye Finister as Lady Capulet

Sarah Marcus has been an avid theater-goer since a young age, attending many shows in NYC, New Jersey, and Philadelphia. In the past few years (read more...)