BWW Review: Media Theatre's THE WIZARD OF OZ
This cast captures the heart, the brain and the courage of the show all turning in delightful performances. While the sets designs by Matthew Miller are a bit minimalistic for the material, the principal cast more than makes you forget about the mobile burlap wrapped walls that are the staple of the scenery throughout the production. However, Miller saves the day with an awesome talking Wizard Head!
We were "treated" to understudy Anne Bragg who played Dororthy at this performance and was spot on, never missing a line in this iconic role and sings the "money song" with depth and feeling.
Her Yellow Brick road companions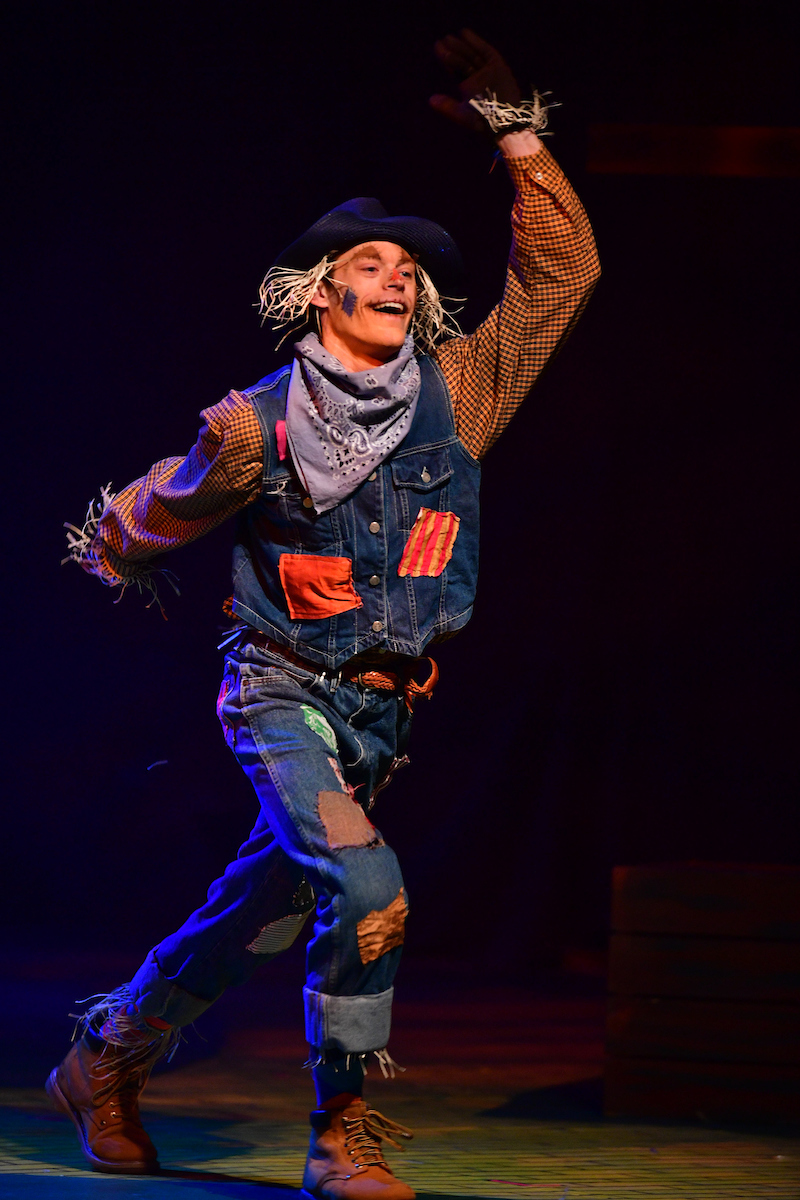 Scarecrow (Carl Smith), Tin Man (Bob Stineman) and Cowardly Lion (Kelly Briggs) all brought their individual wonderful personalities to each role, much to the enjoyment of the audience.
There were many children at this performance as they giggled and often chimed in with the lines. Admittedly it was tempting not to sing along!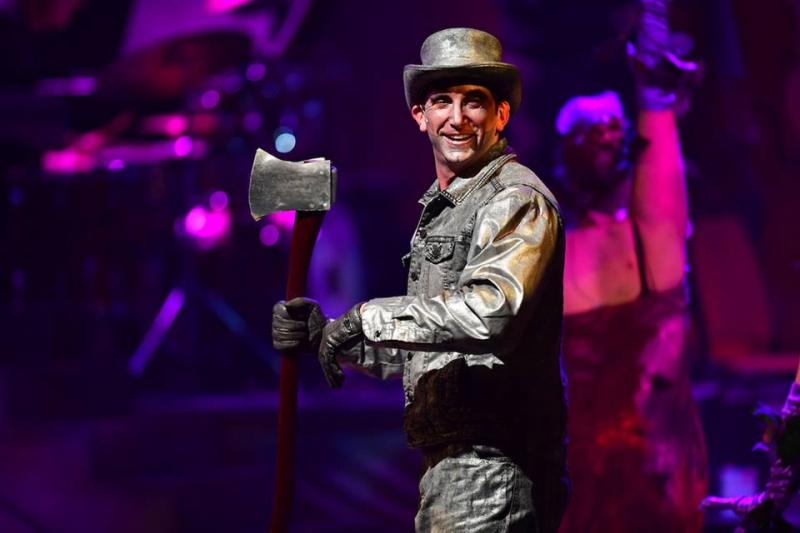 You'd have to live in a cave if you've never seen or heard of this 1939 classic, winner of six Academy Awards. It was MGM's most expensive film of that time and took 10 years to turn a profit. Take a few moments to research some interesting facts about the original film that nearly burnt up Margaret Hamilton (The Wicked Witch) and landed Buddy Epson, slotted to play the Tin Man, in the hospital with a severe reaction to the silver paint!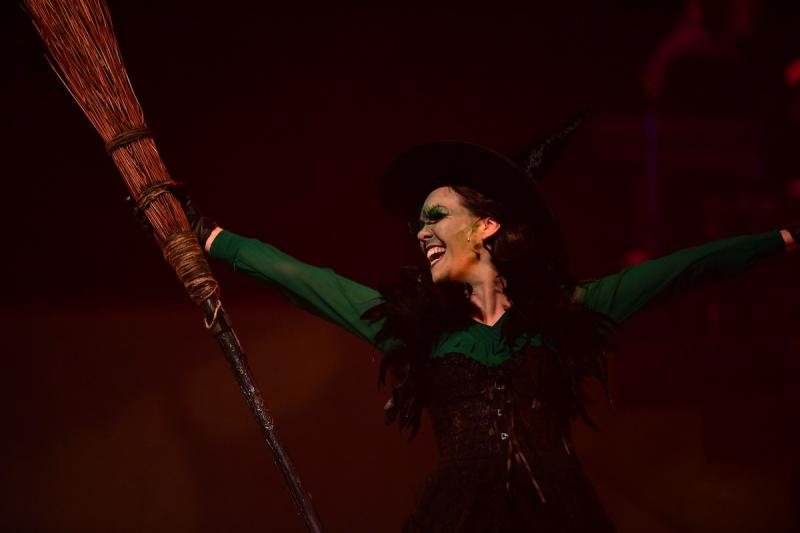 As for the other popular females in Media's Oz, Jennie Eisenhower (Wicked Witch of the West) looks as if she is loving her role, cackling and terrorizing the entire cast and Elisa Matthews (Glinda the Good Witch of the North), is a delightful dead ringer for Billie Burke's portrayal, proving "only bad witches are ugly" (sorry Jennie).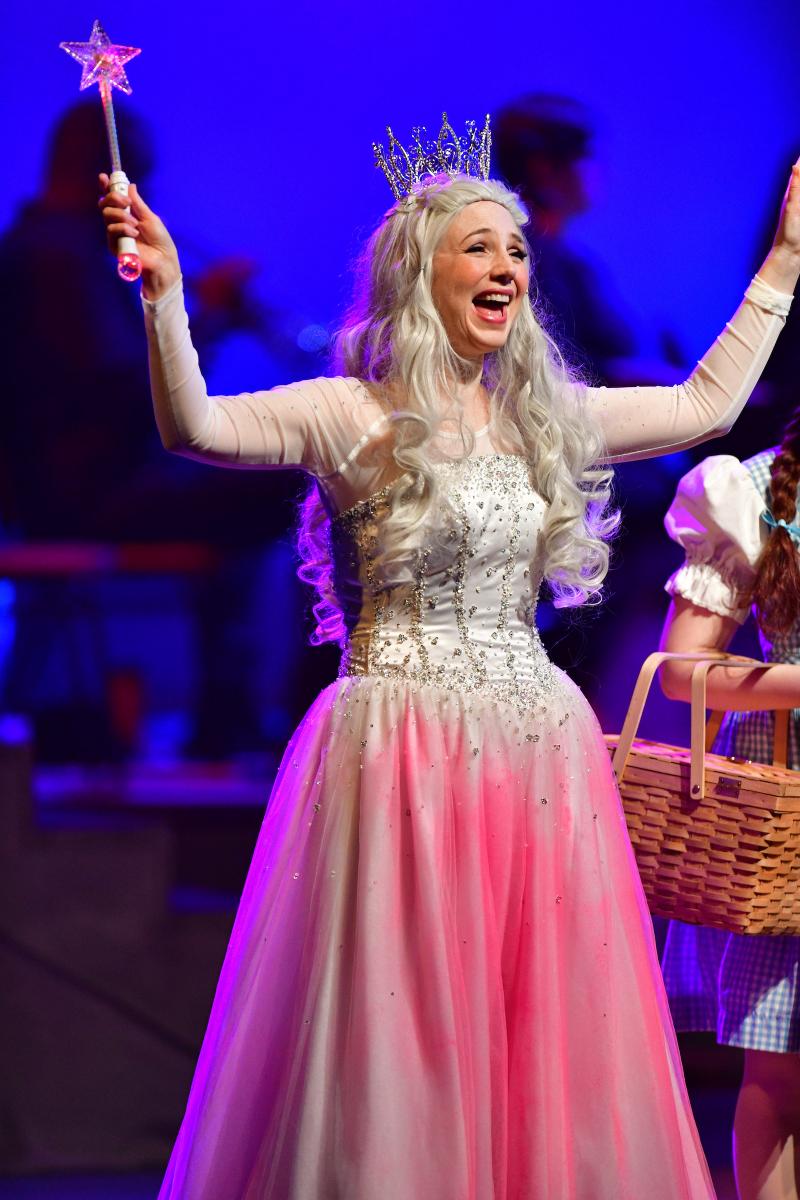 Media Theatre is known for featuring their wonderful children in their Media Educational programs into their Mainstage productions and WOZ is an ideal show to bring in those darlings as munchkins, the poppies and the Winkies! These adorable kids really knew their roles and never missed the mark! This mostly "who's who" of Media's favorite actors also featured the popular JP Dunphy who always catches your eye with his talent as Uncle Henry and the "exuberant" Oz Gatekeeper. Also not to forget Media's 'go to' man Roger Ricker who totally impresses with his Professor Marvel and The Wizard!
Of course we were treated to all the world famous songs from "Over The Rainbow", "If I Only had a Heart/Brain/the Nerve". I especially enjoyed Director/Choreographer Marc Andrew Nunez's choice to bring in the dancing(?) scarecrows as part of the scarecrow's song as well as the choice to feature the song "Jitterbug" which was cut from the film for lack of time; both nice choices.
THE WIZARD OF OZ plays at the Media Theatre, 104 E. State Street, Media Pa. through January 13th. For more information and tickets visit. www.mediatheatre.org or call 610.891.0100
Photo Credits: Gregg Carroccio
Photo of Dorothy features Anna Rosenthal and Scrumpy as Toto