Bio:
Broadway: If/Then, Bring It On. TV: "Younger." Off-Broadway: Gigantic, Marvelous Wonderettes. Tour: Bring It On. Regional: How to Succeed (TUTS), Hairspray (MUNY). Love to Mom, Dad, John, KMR, Kyle, Annette, Andrew, Craig, Rachel and the Berlins. NYU (CAP21). Twitter/Instagram: @ryannreds
(read complete bio)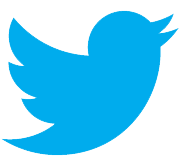 TWITTER WATCH
@ - 12/2/20 05:40pm Love me some @mattleerobinson ??
@ - 12/2/20 05:38pm ???
MORE TWEETS
Latest News on Ryann Redmond
Bio:
Broadway: If/Then, Bring It On. TV: "Younger." Off-Broadway: Gigantic, Marvelous Wonderettes. Tour: Bring It On. Regional: How to Succeed (TUTS), Hairspray (MUNY). Love to Mom, Dad, John, KMR, Kyle, Annette, Andrew, Craig, Rachel and the Berlins. NYU (CAP21). Twitter/Instagram: @ryannreds
(read complete bio)
Latest News on Ryann Redmond
Alyssa Wynn, Nancy Lewis, Ryann Redmond, Marjorie Wynn

From:

Date:

2019-12-19

Jai'Len Josey & Ryann Redmond

From:

Date:

2019-12-19

Ryann Redmond

From:

Date:

2019-12-10

Stafford Darin and Ryann Redmond

From:

Date:

2019-12-10

Aisha Jackson, Ross Lekites, Ryann Redmond and Arielle Jacobs

From:

Date:

2019-11-20

Alyssa Fox, Aisha Jackson, Ryann Redmond, Sierra Boggess and Ariele Jacobs

From:

Date:

2019-11-20

Ryann Redmond, Thomas Schumacher, Sierra Boggess and Arielle Jacobs

From:

Date:

2019-11-20

Ryann Redmond

From:

Date:

2019-11-12

Sumaya Bouhbal, Ryann Redmond and Tamika Lawrence

From:

Date:

2019-11-12

Ryann Redmond

From:

Date:

2019-11-12
Alyssa Wynn, Nancy Lewis, Ryann Redmond, Marjorie Wynn

From:

Date:

2019-12-19

Jai'Len Josey & Ryann Redmond

From:

Date:

2019-12-19

Ryann Redmond

From:

Date:

2019-12-10

Stafford Darin and Ryann Redmond

From:

Date:

2019-12-10

Aisha Jackson, Ross Lekites, Ryann Redmond and Arielle Jacobs

From:

Date:

2019-11-20

Alyssa Fox, Aisha Jackson, Ryann Redmond, Sierra Boggess and Ariele Jacobs

From:

Date:

2019-11-20

Ryann Redmond, Thomas Schumacher, Sierra Boggess and Arielle Jacobs

From:

Date:

2019-11-20

Ryann Redmond

From:

Date:

2019-11-12

Sumaya Bouhbal, Ryann Redmond and Tamika Lawrence

From:

Date:

2019-11-12

Ryann Redmond

From:

Date:

2019-11-12