Latest News on Vaughn Ryan Midder
Vaughn Ryan Midder News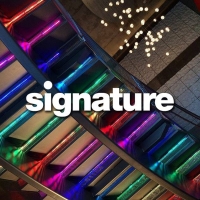 Signature Theatre Now Accepting New Play Submissions for SIGWORKS: MONDAY NIGHT NEW PLAY READINGS
by Chloe Rabinowitz - Jun 22, 2022
Signature Theatre is accepting submissions for original and unpublished full-length plays (no musicals) from now through August 15, 2022. Playwrights must currently reside in Virginia, Maryland or DC. Only one submission per playwright.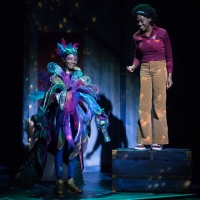 BWW Review: A WIND IN THE DOOR at the Kennedy Center
by Dara Homer - Sep 6, 2021
The Kennedy Center's Performances for Young Audiences season is back, and it kicked off with a world premiere adaptation of the young adult fantasy classic A Wind in the Door. The whirlwind performance brings the novel's unique blend of sci-fi and whimsical poetry to life.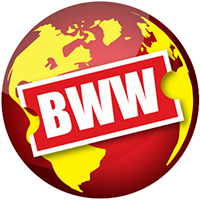 Signature Theatre Accepting New Play Submissions For SIGWORKS
by A.A. Cristi - May 5, 2021
Signature Theatre continues its commitment to new work by presenting the sixth annual SigWorks: Monday Night New Play Readings Series. This initiative highlights and supports the work of DMV playwrights and is an opportunity for playwrights, actors, directors, designers, and patrons to explore new plays in a fun and informal environment.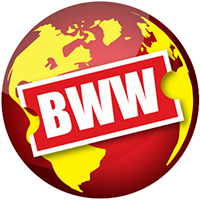 Signature Theatre Announces Plays Selected For SIGWORKS: Monday Night New Play Reading Series
by A.A. Cristi - Sep 9, 2019
Signature Theatre continues its commitment to new work and developing local talent by presenting the fifth season of SigWorks: Monday Night New Play Reading Series. This season Signature is proud to present four plays a?" Strange Men by Will Snider, Ay Gerald! by Vaughn Ryan Midder, The Story of Walter by Audrey Cefaly, and At the Full Yum by Rahima Rice.
BWW Review: NATIVE SON at Mosaic Theater Company
by Rachael Goldberg - Apr 4, 2019
'Native Son' is a heavy drama with an important story to tell. But what makes this production really shine is Psalmayene 24's guiding emphasis on "radicalizing empathy." In Mosaic Theater Company's production, the audience isn't asked to excuse Bigger, but to try to understand him. That understanding, that empathy, it's suggested, can go a long way in ensuring that the circumstances surrounding Bigger's story can maybe be kept in the past.
BWW Review: SWEAT at Everyman Theatre
by Rowena Winkler - Nov 4, 2018
When the world you've known your whole life starts falling apart due to forces outside of your control, are you able to roll with the punches? When the bubble you've lived in for years starts imploding upon itself due to the choices made by others, are you able to move forward with compassion and understanding? What if the impact of those choices is caused by your friend? Or even your own mother? These are the questions audience members will ask themselves when they step into the world of Reading, Pennsylvania to see Sweat at Everyman Theatre.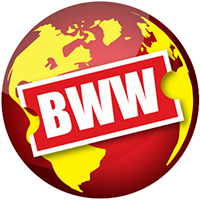 Pulitzer Prize'Ä"Winning SWEAT Makes Baltimore Debut At Everyman Theatre
by Stephi Wild - Oct 3, 2018
From its origins in the painstakingly researched fieldwork of two-time Pulitzer Prize-winning playwright Lynn Nottage comes Sweat- the gritty, emotionally charged story of friendships and hardships in post-industrial small-town America. Hailed by The New York Times as "an extraordinarily moving drama" that "brims with the kind of ripe, richly imagined life associated with the work of the great August Wilson," the show's Baltimore debut runs October 23-November 25, 2018 and is directed by Everyman Theatre Founding Artistic Director Vincent M. Lancisi.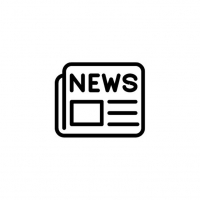 BWW Interviews: El equipo de IN THE HEIGHTS celebra las nominaciones a los Helen Hayes
by Juan-Jose Gonzalez - Feb 15, 2018
Luis Salgado, Valeria Cossu y Aaron Cobos hablan sobre el reconocimiento que la produccion de GALA Hispanic Theatre y Salgado Productions recibio el pasado 5 de febrero.

Nominations Announced for the 2018 Helen Hayes Awards; MEAN GIRLS, FUN HOME, and More!
by Alan Henry - Feb 6, 2018
The nominees for the 2018 Helen Hayes Awards were announced on February 5, 2018. One of the country's most prestigious cultural honors, The Helen Hayes Awards recognizes and celebrates excellence in professional theatre throughout the Washington metropolitan area. The National Theatre's Helen Hayes Gallery set the scene for the announcement of nominees in 47 categories for artistic excellence, and the theatre companies eligible for the 2017 John Aniello Award for Outstanding Emerging Theatre Company. The recipient of the 2018 Helen Hayes Tribute will be announced shortly.
Roberto Araujo Joins IN THE HEIGHTS Today
by BWW News Desk - May 25, 2017
???????Roberto Araujo is set to join GALA Hispanic Theatre's production of In The Heights as Piragua Guy from tonight, May 25 to May 28.