Latest News on Tony Kadleck
Stage Credits
Productions
[Broadway, 2010]
Lead Trumpet
[Broadway, 2008]
Trumpet
[Broadway, 2005]
Trumpet
[Broadway, 2005]
Trumpet
[Broadway, 2005]
Trumpet
[Broadway, 2003]
Trumpet
[Broadway, 1994]
Trumpet
Stage
Productions
[Broadway, 2010]
Lead Trumpet
[Broadway, 2008]
Trumpet
[Broadway, 2005]
Trumpet
[Broadway, 2005]
Trumpet
[Broadway, 2005]
Trumpet
[Broadway, 2003]
Trumpet
[Broadway, 1994]
Trumpet
Tony Kadleck News
Jason Robert Brown Plays FEINSTEIN'S/54 BELOW
by Stephen Sorokoff - May 15, 2022
Even though they are not related, there must be a common music DNA molecule that exists in George Gershwin, Leonard Bernstein, and Billy Joel, that was also passed on to Jason Robert Brown. His performance last night at Feinstein's/54 Below encompassed some of the creative talents of all of those musical giants. Jason Robert Brown, the composer, the arranger,  the lyricist, the pianist, and the singer, was on the stage of Feinstein's/54 Below with nine (yes, nine) great musicians, plus vocalists Anastasia Talley and Cheeyang Ng. 
Jared Schonig Announces CD Release Celebration at Birdland
by Chloe Rabinowitz - Oct 1, 2021
On Sunday, October 17th from 5-6:30PM, the Jared Schonig Big Band will celebrate the release of their new CD at Birdland, 315 West 44th Street, NYC.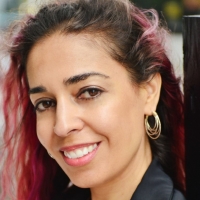 ARENA RIFFS Concludes Next Week With Musical Premiere Of A MORE PERFECT UNION
by A.A. Cristi - Apr 7, 2021
Arena Riffs is a three-part commissioned music series that features three different composer and lyricist teams with musical selections infused with sounds of folk, indie and hip-hop.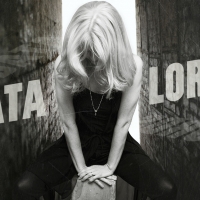 Maria Schneider DATA LORDS Is Coming July 24, 2020
by A.A. Cristi - Jun 4, 2020
Data Lords is a new double-album by Grammy Award-winning composer and bandleader Maria Schneider.  Inspired by conflicting relationships between the digital and natural worlds, the recording features Schneider's acclaimed orchestra of 18 world-class musicians.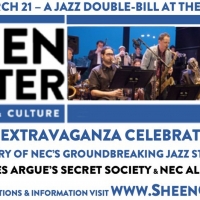 JAZZ50 Big Band Extravaganza Announced at Sheen Center
by A.A. Cristi - Mar 10, 2020
The Sheen Center for Thought & Culture, the arts center of the Archdiocese of New York, and New England Conservatory (NEC) present two of the most powerful big bands today as part of NEC Jazz50, a celebration of the 50th anniversary of the NEC Jazz Studies program.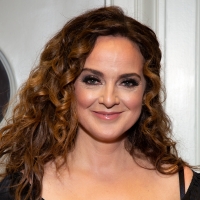 Melissa Errico, Peggy Noonan and More are Coming to The Sheen Center This Spring
by Chloe Rabinowitz - Feb 13, 2020
The Archbishop Fulton J. Sheen Center for Thought & Culture, the arts center of the Archdiocese of New York, has announced highlights of its 2020 Spring season, a rich mix of theater, film, music, author's nights, gallery exhibitions, and talk events featuring artists and thought leaders including Pulitzer Prize-winning Wall Street Journal columnist and author Peggy Noonan; New York Times columnist and bestselling author David Brooks, and Director of The Philanthropy Roundtable's Character Initiative and author Anne Snyder; Director of the Vatican Observatory and President of the Vatican Observatory Foundation Br. Guy Consolmagno, SJ; a rousing evening of gospel music from Vy Higginsen's Sing Harlem choir; celebrated composer and big bandleader Darcy James Argue plus the New England Conservatory Alumni Big Band; Tony Award nominee Melissa Errico and multi-award winning New Yorker staff writer Adam Gopnik; singer, songwriter, and acclaimed clawhammer banjo player Abigail Washburn and genre-bending composer, guzheng virtuoso and vocalist from Beijing Wu Fei; and events tackling thought-provoking topical themes including justice in underserved communities, the protection of immigrants to America, and the inspiration of Sr. Thea Bowman and other Servants of God.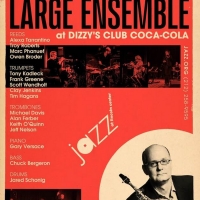 Charles Pillow Large Ensemble Celebrates Miles Davis At Dizzys Club
by A.A. Cristi - Aug 13, 2019
Dizzy's Club, located at Jazz at Lincoln Center, 10 Columbus Circle, New York is proud to welcome the Charles Pillow Large Ensemble on Monday, August 19th (sets: 7:30pm & 9:30pm).

Lisa Maxwell Releases New Album 'Shiny!' Dedicated to Lew Soloff
by Kaitlin Milligan - Apr 24, 2019
Celebrated within the jazz community as a multi-talented musician, Lisa Maxwell, finally releases a long-awaited album of her own material, dedicated to a special cohort. The lineup reads like a Who's Who of the music world (see personnel below).
WE CHOSE TO GO TO THE MOON Celebrates 50th Anniversary Of Moon Landing This July
by A.A. Cristi - Mar 20, 2019
Commemorating the 50th anniversary of the Apollo 11 moon landing, Carnegie Hall presents two performances of We Chose to Go to the Moon—a music and multimedia presentation that reignites the unforgettable moments of the historic mission—on Tuesday evening, July 16 and Saturday evening, July 20 in Zankel Hall, created and narrated by historian John Monsky.

Birdland Presents Kurt Elling And More Week Of December 31
by A.A. Cristi - Dec 21, 2018
Birdland will kick-off their great week of programming with the following acts:
Tony Kadleck Videos
STAGE TUBE: Michael Feinstein and Cheyenne Jackson Sing on TODAY
by Eddie Varley - Nov 12, 2009
The Today Show welcomed Michael Feinstein and Cheyenne Jackson this morning to promote their new album The Power of Two. Cheyenne and Michael were interviewed and performed the classic Rat Pack styled duet 'Me and My Shadow' off of the album. The segment, hosted by Kathie Lee and Hoda, aired at 10:30am EST on MSNBC.