Latest News on Thomas Putnam
Thomas Putnam News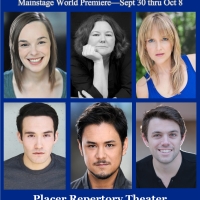 Placer Repertory Theater Announces Cast for GHOSTS OF PLACER COUNTY
by Blair Ingenthron - Aug 27, 2022
Placer Repertory Theater has announced the cast for the Ghosts of Placer County mainstage world premiere, which performs the first two weekends of October in Roseville.
New York City Opera to Present Weill & Brecht's THE SEVEN DEADLY SINS & MAHOGONNY SONGSPIEL
by Chloe Rabinowitz - Mar 18, 2022
New York City Opera will present Kurt Weill and Bertolt Brecht's thrilling double bill, The Seven Deadly Sins & Mahagonny Songspiel, for the first time ever told as one story, a tragic fable for today.
Milwaukee's First Stage Streams THE CRUCIBLE
by Chloe Rabinowitz - Feb 3, 2021
Next up in First Stage's Through Our Lens 2021 Virtual Season of Plays will be Arthur Miller's powerful and timely drama THE CRUCIBLE. Winner of both the Pulitzer Prize and Tony Award and inspired by the McCarthy hearings of the 1950s, the play takes audiences back to a fictionalized account of the Salem, Massachusetts witch trials that took place during the years 1692 and 1693.
BEDLAM To Remount THE CRUCIBLE Off-Broadway
by A.A. Cristi - Feb 13, 2020
BEDLAM has announced the return of its critically acclaimed production of Arthur Miller's THE CRUCIBLE, directed by Eric Tucker.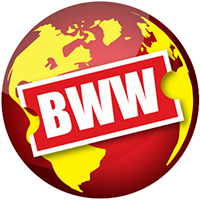 THE CRUCIBLE Opens At The Royal Theatre
by Stephi Wild - Oct 12, 2019
The Royal Players present their production of The Crucible, opening October 17th at the Royal Theatre. Performance dates and times are October 17th, 18th, 24th, 25th, 26th at 7:00 p.m. and October 20th and 27th at 2:00 p.m. Thursdays through Sundays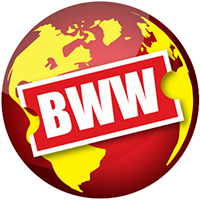 Wolfbane Productions Proudly Presents THE CRUCIBLE
by A.A. Cristi - Sep 19, 2019
Wolfbane Productions will return to the woods of Appomattox with 'The Crucible' from October 3-26, 2019. This limited engagement will be presented by firelight deep in the woods of Wolfbane's outdoor venue, the Wolf PAC, located at 618 Country Club Rd, Appomattox, VA 24522. Thursday-Saturday, doors open at 7pm; the show will begin at 8pm.  Grab your favorite lawn chair and take a hayride to Salem Village for a theatrical experience like no other.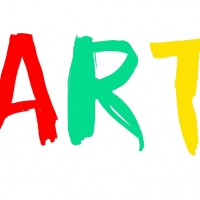 FPAC Presents Yasmina Reza's ART
by Julie Musbach - Sep 16, 2019
The Franklin Performing Arts Company will open its 29th season this weekend with Yasmina Reza's award winning comedy Art  at THE BLACK BOX in Franklin. 

Cast Announced For THE CRUCIBLE
by Julie Musbach - Mar 15, 2019
Hunger Theatre, an NYC-based theatre company, self-described as 'small but relentless in our pursuit of excellent storytelling,' will honor one the 20th Century's greatest storytellers, Arthur Miller, with a new production of The Crucible. Performing at Access Theatre Gallery, 380 Broadway, 4th Floor, New York City.
Photo Flash: Photo Flash: Get A First Look At Arthur Miller's THE CRUCIBLE At LCCT
by A.A. Cristi - Feb 8, 2019
BroadwayWorld has a first look at the Las Cruces Community Theatre's production of Arthur Miller's "THE CRUCIBLE."  

Sage Drake Will Take Over LCCT's Instagram For Opening Night of Arthur Miller's THE CRUCIBLE
by BWW News Desk - Feb 1, 2019
It's time now to put a note in your calendars, Arthur Miller's 'The Crucible' LCCT Presents own 'MARY WARREN', Sage Drake, will be taking over the Las Cruces Community Theatre Instagram Stories on Opening Night February 1st, 2019 - ALL DAY. Make sure to head over to our Instagram (Instagram.com/LCCTNM) all day today to see and hear some insights and thoughts plus go 'behind the curtain' with this very talented actor.
Thomas Putnam Videos