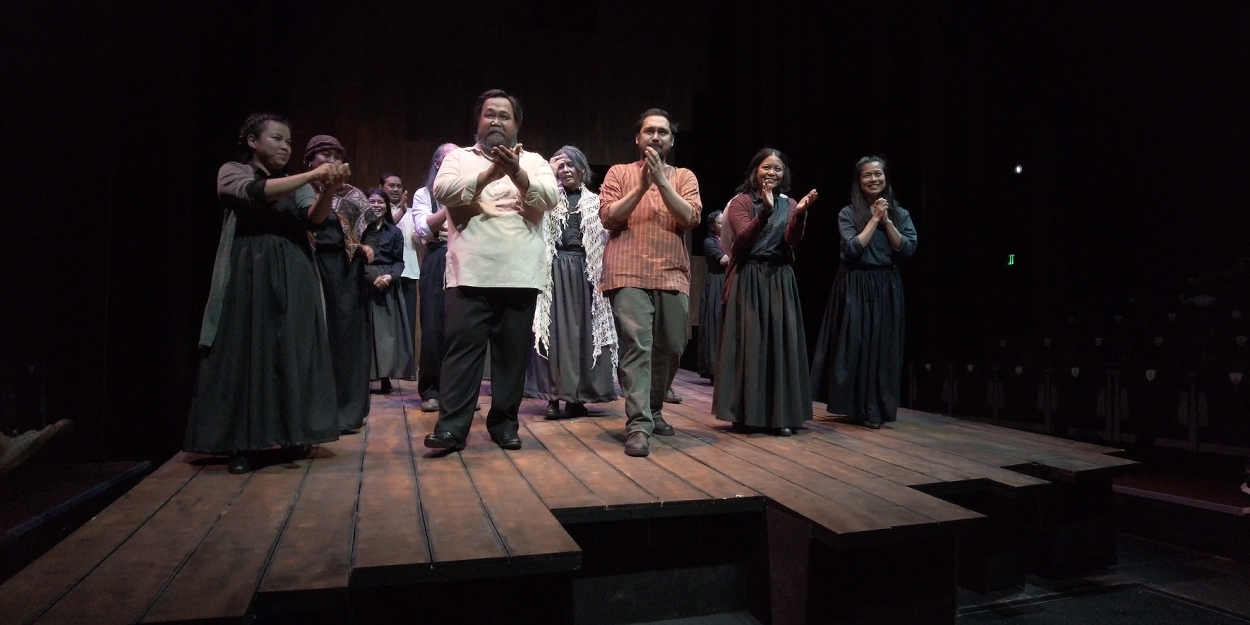 Video: ANG PAG-UUSIG Cast Take Their Opening Weekend Bows
'Ang Pag-uusig' runs at the CCP black box theatre until March 12, 2023.
Manila, Philippines--Tanghalang Pilipino (TP) carries on its 36th season offerings with the restaging of "Ang Pag-uusig," a Filipino translation of Arthur Miller's classic play "The Crucible."
Miller's "The Crucible" dramatizes a partially fictionalized account of the Salem witch trials in colonial Massachusetts between 1692 and 1693. The play examines the similarities between the Salem witch trials and McCarthyism--a practice of false accusations of subversion and treason--and the current church and political affairs.
Original cast members Marco Viana (John Proctor), Jonathan Tadioan (Deputy Governor Danforth), Lhorvie Nuevo (Elizabeth Proctor), and Antonette Go (Abigal Williams) return to this 2023 restaging of the play, which won major awards at the 10th Gawad Buhay Awards, including Outstanding Play (Tanghalang Pilipino), Outstanding Stage Direction (Dennis Marasigan), and Outstanding Translation/Adaptation (Jerry Respeto).
They are joined by TP Actors Company scholars Mark Lorenz (Reverend John Hale), Earl Figuracion (Reverend Samuel Parris), Arjhay Baboy (Giles Corey), Edrick Alcontado (Ezekiel Cheever), Vince Macapobre (Thomas Putnam), Heart Puyong (Ann Putnam), Judie Dimaguya (Tituba), Aggy Mago (Mary Warren), Mitzi Comia (Mercy Lewis), and Sarah Monay (Betty Parris).
The guest actors include Monique Nellas-Bagadiong (Rebecca Nurse), Daniel Gregorio (Judge Hathorne), and Francesca Dela Cruz (Susana Walcott).
Set designer Ohm David, sound designer TJ Ramos, and costume designers Daniel Gregorio and James Reyes complete the artistic team.
TP's "Ang Pag-uusig" runs at the Cultural Center of the Philippines' (CCP) black box theatre until March 12, 2023.
(BWW Video/Oliver Oliveros)