Latest News on Sydney Beck
Stage Credits
Productions
[Broadway, 1963]
Musical Director
Writing
Composer
Sydney Beck News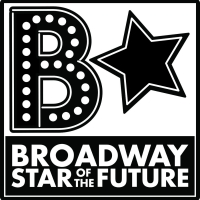 BWW Feature: BROADWAY STAR OF THE FUTURE at the Straz Center
by Deborah Bostock-Kelley - May 16, 2022
The Straz Center presents this Tony Awards® inspired showcase to honor Tampa Bay area high school theater productions, programs, and students. This event features performances from the 2021-2022 Outstanding Musicals and Best Performer Finalists, celebrating artistic excellence in theater and musical theater.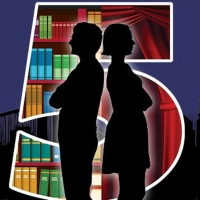 BWW Previews: PATEL CONSERVATORY OFFERS INNOVATIVE TAKE ON THE LAST FIVE YEARS at Straz' TECO Theatre
by Deborah Bostock-Kelley - Feb 7, 2022
Under the direction of Matt Belopavlovich, the musical features the Ohio Cast: Cathy - Megan Lisko-Snelling and Sydney Beck, Jamie - Jackson Fowler and James King, the New York City Cast: Cathy - Madelyn Ruyle and Brilee Gold, Jamie - Linus O'Palick and Jadon Milne, and ensemble: Ava Shimmel, Ava Cornett, Jordan Hunter, Jordan Landry, Tia Olivia, and Zoe Priolo.
Photo Flash: Stephen Schwartz Hosts Masterclass at The Hartt School
by BWW News Desk - Oct 28, 2014
On Tuesday, October 21st composer, lyricist, multi-award winning, ASCAP Board and Mentor, humanitarian, and President of The Dramatists' Guild: Stephen Schwartz provided a Masterclass and Q&A to the entire Theatre Division of The Hartt School, University of Hartford. Scroll down for photos!
Joseph Lin Joins the Juilliard String Quartet
by Gabrielle Sierra - Oct 22, 2010
Juilliard President Joseph W. Polisi announced today that 32-year-old violinist Joseph Lin, an alumnus of Harvard and The Juilliard School Pre-College, will join the Juilliard String Quartet as first violinist beginning in 2011.
Sydney Beck Frequently Asked Questions
How many shows has Sydney Beck written?
Sydney Beck has written 1 shows including The Golden Age (Composer).