Latest News on Susan Finch
Stage Credits
  [Off-Broadway]
1986
F/Mother Baker/Ma Lola
Susan Finch News
BWW Blog: By Training, I Learned to Trust by Alexandra Rigby
by BWW News Desk - Mar 6, 2020
NEW YORK'S Atlantic Theater Company is home to many high-profile Off-Broadway shows, some of which transfer to Broadway, including the Tony-winning musicals The Band's Visit and Spring Awakening. It is also an acting school that teaches the Practical Aesthetics acting technique.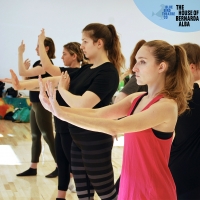 BWW Blog: To End is to Begin; From Conservatory Students to Company Founders
by BWW News Desk - Nov 14, 2019
Rory Byrne and Lumka Coleman are in their final semester of Atlantic's Full-Time conservatory, a program that equips students with the tools to found their own theater company. Time to unpack and explore the company's up-coming inaugural play The House of Bernarda Alba by Federico Garcìa Lorca in a new adaptation by Emily Mann directed by Bluebird Ensemble member, Romain Mereau.

BWW Review: A CHRISTMAS CAROL at McCarter Theatre is a Brilliant Production of the Timeless Classic
by Marina Kennedy - Dec 14, 2018
'Tis the season to be merry and there's no better way than gathering friends and family to enjoy the best in entertainment. McCarter Theatre is now presenting Charles Dickens' 'A Christmas Carol,' wonderfully directed by Adam Immerwahr.
McCarter Presents Charles Dickens' A CHRISTMAS CAROL
by Julie Musbach - Nov 15, 2018
McCarter Theatre Center is proud to announce the return of A Christmas Carol, directed by Adam Immerwahr. This family-friendly production runs December 4 - 29 in the Matthews Theatre. A popular annual event for families all across the region, McCarter Theatre Center's production brings Charles Dickens' timeless story of memory and redemption beyond the stage and out into the aisles and lobbies. Of special note this year is the addition of a sensory-sensitive relaxed performance on December 28 (details below).

OUR LADY OF 121ST STREET Announces Student Rush Policy
by Julie Musbach - Jun 8, 2018
Student rush tickets will be offered for the final week of performances of the Signature Theatre production of Our Lady of 121st Street, by Pulitzer Prize-winning playwright Stephen Adly Guirgis and directed by Tony Award-winner Phylicia Rashad.
Signature's OUR LADY OF 121ST STREET Extends Through June 17
by Julie Musbach - May 22, 2018
The Signature Theatre (Paige Evans, Artistic Director; Harold Wolpert, Executive Director; James Houghton, Founder) production of Our Lady of 121st Street, by Pulitzer Prize-winning playwright Stephen Adly Guirgis and directed by Tony Award-winner Phylicia Rashad, has been extended by a week, the company announced today. The production, which opened on May 20, will now run through June 17, 2018.
Nathan Lee Graham, Robin De Jesus, Jason Tam Lead Industry Readings of THE VIEW UPSTAIRS This Week
by BWW News Desk - Mar 31, 2016
The workshop of award-winning composer/lyricist/playwright/performer Max Vernon's new musical THE VIEW UPSTAIRS, directed by Scott Ebersold and with choreography by Spencer Liff and music direction by Matt Aument, will hold their industry presentations this week, starting today, March 31st, and continuing tomorrow, Friday, April 1st, in New York City.
BWW Reiews: Lyric Music Theater Delivers Laughs on Way to Forum
by Carla Maria Verdino-Süllwold - Apr 21, 2015
Lyric Music Theater of South Portland presents a rollicking production of Stephen Sondheim's A Funny Thing Happened on the Way to the Forum, enlivened by the excellent performances of its leads, the cheeky choreography of Victoria Perreault, and the fast-paced direction of Mary Meserve and John Blanchette.