Latest News on Steve Barnes
Steve Barnes News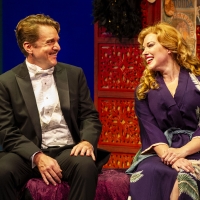 Review Roundup: A LITTLE NIGHT MUSIC At Barrington Stage Starring Emily Skinner, Jason Danieley, Sierra Boggess, and More
by Review Roundups - Aug 12, 2022
Barrington Stage Company presents its new production of A Little Night Music, with music and lyrics by Stephen Sondheim and book by Hugh Wheeler. Read the reviews!
Winners Announced for 2022 High School Musical Theatre Awards at Proctors
by Marissa Tomeo - May 15, 2022
The Collaborative School of the Arts at Proctors congratulates the winners of this year's High School Musical Theatre Awards in partnership with The Broadway League and presented by the Times Union. View all the nominees and winners from the greater Capital Region of New York State.
Review Roundup: TO KILL A MOCKINGBIRD Kicks Off First National Tour; What Are the Critics Saying?
by Review Roundups - Apr 20, 2022
The First National Tour has officially begun for the history-making production of To Kill a Mockingbird, Academy Award winner Aaron Sorkin's new play, directed by Tony winner Bartlett Sher and based on Harper Lee's classic novel. Read the reviews here!
Bridge Street Theatre Announces 2022 Season
by Stephi Wild - Mar 3, 2022
Bridge Street Theatre, one of the most adventurous and exciting small theater companies in the Hudson Valley region, is delighted to announce its upcoming 2022 Mainstage Season – five full evenings (or afternoons if you choose to attend matinee performances) of thrilling, provocative, and innovative work that celebrate survival during these uncertain times.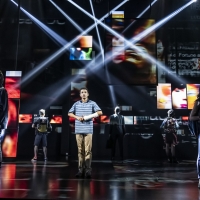 Review Roundup: DEAR EVAN HANSEN Tour Relaunches; Read the Reviews!
by Review Roundups - Dec 22, 2021
The third year of the record-breaking North American Tour of Dear Evan Hansen relaunched on December 7, 2021 in Greensboro, North Carolina. The tour will stop by more than 30 cities across the US and Canada in the 2021/2022 season.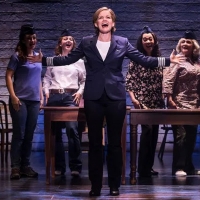 Review Roundup: COME FROM AWAY National Tour Returns to the Stage; What Did the Critics Think?
by Review Roundups - Oct 26, 2021
The National Tour of Come From Away has returned to the stage! The production returned at the Orpheum Theatre in Memphis, TN earlier this month.
CELLINO V. BARNES Will Return to The Bell House in August
by Stephi Wild - Jul 8, 2021
​Cellino v. Barnes​ follows Ross Cellino and Steve Barnes from their humble beginnings to the tumultuous split by piecing together facts, hearsay, and ​downright absurdity. After a yearlong quarantine ​Cellino v. Barnes ​returns to a live audience with a new script, for the ever-evolving story.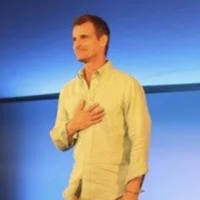 Review Roundup: Equity-Approved HARRY CLARKE at Barrington Stage - What Did the Critics Think?
by Review Roundups - Aug 11, 2020
Barrington Stage Company has officially opened its one man show, Harry Clarke, starring Mark H. Dold. Barrington Stage is one of two theaters in the country to have been given the greenlight by Actors' Equity to begin performances in the wake of the pandemic. Let's see what the critics are saying...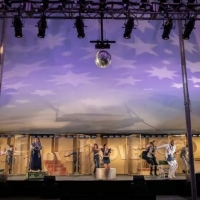 Review Roundup: Berkshire Theatre Group's GODSPELL - The First Equity-Approved Production Since March
by Review Roundups - Aug 8, 2020
All eyes are on the Berkshire Theatre Group, as the first musical in the United States to be approved by Actors' Equity Association has officially begun performances.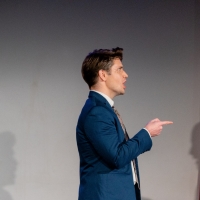 CELLINO V. BARNES Is Back At The Bell House
by Chloe Rabinowitz - Mar 3, 2020
Comedians Michael Breen (Vice, Splitside, Fusion) and David Rafailedes (Our Cartoon President, Tooning Out The News, Lo-Fi NYC) are taking their hit play Cellino v. Barnes back to the Bell House on March 7, 2020 at 7:30PM after consistently sold-out performances in New York City, Buffalo, and LA.
Steve Barnes Videos
New Comedy CELLINO V. BARNES Comes To The Bell House, 8/3
by A.A. Cristi - Jul 17, 2019
After sold-out runs at Union Hall (Brooklyn), the Alleyway Theater (Buffalo), and at UCB Sunset (LA), the new comedy Cellino v. Barnes is set to play The Bell House in Brooklyn for one night only on August 3 at 7:30 pm.