Latest News on Shelley Fisher
Shelley Fisher News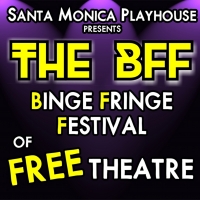 Binge Free Festival Adds Events in October and November
by Stephi Wild - Oct 10, 2021
Binge Free Festival, the festival of free theatre performances based at Santa Monica Playhouse, has just added two more events to the festival line-up. These will be virtual, i.e. online. Both events are free of charge.
Santa Monica Playhouse Binge Fringe Free Festival Of Theatre Goes Online For 2020
by Stephi Wild - Oct 10, 2020
The month of October heralds the return of the Santa Monica Playhouse BFF: The Binge Fringe Festival of FREE Theatre.
Down Home Diva Shelley Fisher Live-Stream Concert To Benefit Santa Monica Playhouse
by A.A. Cristi - Sep 3, 2020
Santa Monica Playhouse Benefit Series and Shelley Fisher present THE HEBREW HILLBILLY, a live-stream musical event to support the Playhouse as their doors remain closed due to COVID-19 on Sunday, September 13 at 6:30pm.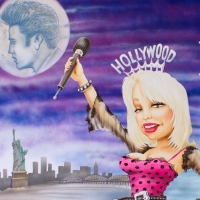 BWW Spotlight Series: Meet Shelley Fisher, "The Hebrew Hillbilly"
by Shari Barrett - Apr 12, 2020
This Spotlight focuses on Shelley Fisher, a down home diva better known as The Hebrew Hillbilly, her solo music play which is the longest running in the USA. Believing that music is the universal language which brings healing and encouragement to everyone, performing her show fuels the flames of creativity and hope for Shelley, and comedy provides a welcome break from the weight of life as it is today. So, what is she up to until she can back inside the Santa Monica Playhouse to perform for an audience again?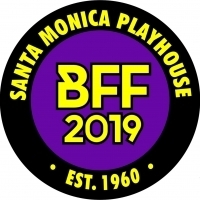 Binge Free Festival Opens Oct. 12 At Santa Monica Playhouse
by Stephi Wild - Jul 20, 2019
Santa Monica Playhouse has been a cultural treasure in the seaside community for 60 years. Now, the Playhouse is giving love back with its Fourth Annual Binge Free Festival (BFF), a full month of free performances, workshops, readings, music and poetry in Santa Monica's ONLY fringe festival. The BFF's primary focus will be on Santa Monica and Los Angeles-based artists.

Santa Monica Playhouse BINGE FRINGE FESTIVAL Of Free Theatre Kicks Off 10/15
by A.A. Cristi - Sep 25, 2018
Santa Monica Group Theatre presents The BFF aka The BINGE Fringe Festival of Free Theatre - the Third Annual Santa Monica Fringe Festival - featuring dozens of artists, companies, workshops and performances by Santa Monica and Los Angeles based artists October 15 through October 28th - with encore performances through November 11.