Latest News on Scamp Theatre
Scamp Theatre News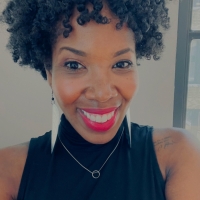 FRIGID New York Will Present 14th Annual The Fire This Time Festival in January 2023
by Stephi Wild - Nov 7, 2022
FRIGID New York will present the 14th Annual The Fire This Time Festival at The Kraine Theater (85 E 4th St, New York, NY 10003), January 16-29, 2023.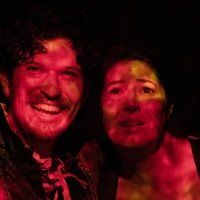 Review: FAUSTUS: THAT DAMNED WOMAN Unveils A Bold Treatment of the Classic Myth
by Robert Encila-Celdran - Oct 19, 2022
But while Marlowe and Goethe's protagonist utilized his diabolical powers to serve their ambitions, Johanna uses hers to make the world a better place. Surprisingly, her pact with the devil begets a deep sense of altruism as she travels through centuries to navigate human progress, conferring with future movers and shakers of the world (chiefly women of distinction) to advance civilization.
Full Cast & Creative Team Announced for WUTHERING HEIGHTS West Coast Premiere at Berkeley Rep
by Chloe Rabinowitz - Sep 28, 2022
Berkeley Repertory Theatre has announced the full cast and creative team for the West Coast premiere of Emma Rice's critically acclaimed Wuthering Heights, a reimagined version of Emily Brontë's gothic masterpiece. Performances begin Friday, November 18 and continue through Sunday, January 1, 2023.
The Negro Ensemble Company, Inc. to Present OUR VOICES, OUR TIME at Cherry Lane Theatre This Fall
by Chloe Rabinowitz - Aug 30, 2022
From October 19 to November 6 at Cherry Lane Theatre, 38 Commerce Street, The Negro Ensemble Company, Inc. will present 'Our Voices, Our Time,' a program of three one-acts that have been co-commissioned by Penn Live Arts at the University of Pennsylvania.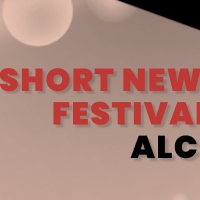 Red Bull Theater Announces SHORT NEW PLAY FESTIVAL 2022 Featuring Larissa FastHorse, Stephen Adly Guirgis & More
by Chloe Rabinowitz - Jun 16, 2022
Red Bull Theater today announced the eight world premieres in this year's Short New Play Festival 2022. This in-person event is the latest installment of Red Bull's renowned annual new play festival of classically inspired ten-minute plays.
BWW Review: YOU AND ME AND THE SPACE BETWEEN: A Whimsical Tale For A World In Crisis
by Robert Encila-Celdran - Apr 5, 2022
The Island of The Proud Circle floats merrily along on the open sea. It's the microcosm of organic affluence, an idyllic home to settlers who live their simple lives "from the middle to the outside." Babies are born in the center and grow old to retire on the waterline, where the sea awaits their first and final dive. 
UK Tour and Full Cast Announced for BOEING BOEING
by Chloe Rabinowitz - Mar 23, 2022
Get all the information, tour dates and ticket info on the new UK tour of Marc Camoletti's BOEING BOEING. Michael Cabot directs Nathalie Barclay (Gabriella), Jo Castleton (Bertha), Isabel Della-Porta (Gloria), Jessica Dennis (Gretchen), John Dorney (Bernard) and Paul Sandys (Robert) in a translation by Beverley Cross and Francis Evans.
BWW Review: A MINISTER'S WIFE: Love, Marriage, and the Poetry in Between
by Robert Encila-Celdran - Mar 9, 2022
In A MINISTER'S WIFE, the composer's collaboration with Austin Pendleton (book), and Jan Levy Tranen (lyrics) dilutes his influence on CANDIDA's transcription, relegating the audience to a compendiary version that eliminates, among other elements, Candida's businessman father - a staunch capitalist foil to her socialist husband, the Reverend James Morell. Just as well, I suppose, given the daunting task of mixing up politics with a love triangle.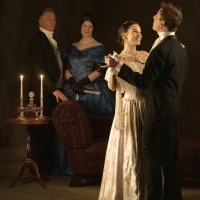 BWW Review: Math And Love Triangle In The Industrial Age
by Robert Encila-Celdran - Feb 23, 2022
ADA AND THE ENGINE is a sprawling narrative that dabbles in the intersection of mathematics and a love triangle - and it does so eloquently while shedding light on the immortal shadow of a father's abandonment. It's a handful, but it's one way to alleviate the esoteric chatter of binary codes and algorithms. Given the playwright's prodigious gift in mixing it up, the upshot is a convoluted brew of scholarly discourse and ill-fated matters of the heart.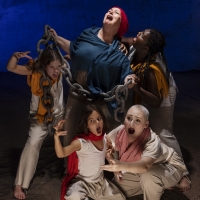 BWW Review: Scoundrel and Scamp Brings Dickens Classic to Sacred Desert
by Robert Encila-Celdran - Dec 13, 2021
In A SONORAN DESERT CAROL, Claire Mannle had the insight to adapt Charles Dickens' Christmas classic as a sacred homage to our native ancestors, but not without admonishing the predatory elites of our modern economic system. Dickens would likely approve the latter inasmuch as income inequality had become a chief ingredient of his social criticism.