Latest News on Robert Saoud
Robert Saoud News
Reagle Music Theatre Will Return to Live Musical Theatre This Month
by Stephi Wild - Sep 7, 2021
This return to live musical theatre, following 18 months of darkness, is the inaugural collaboration between Reagle Music Theatre and Friends of Herter Park, the organization which oversees the preservation and continued use of Boston's historic outdoor amphitheater – once home to the renowned Publick Theatre – located at 1175 Soldiers Field Road.
GBSC Presents Carolyn Saxon And Friends: Singing In The New Year
by Stephi Wild - Dec 18, 2020
Ring in and sing in the New Year with Greater Boston Stage Company's production: Carolyn Saxon and Friends: Singing in the New Year. Carolyn Saxon, with special guests Robert Saoud and Kathy St. George, sings your favorite songs from the American Songbook, Broadway, and more.
The Theatre Community Benevolent Fund Presents CARE-OKE
by Chloe Rabinowitz - May 21, 2020
The Theatre Community Benevolent Fund (TCBF) presents CARE-oke, a fundraiser by the Greater Boston theatre community for the Greater Boston theatre community.
BWW Review: TUCK EVERLASTING: If You Could Live Forever, Would You?
by Nancy Grossman - Dec 12, 2019
There's not a Christmas tree in sight, but there's plenty of uplifting, feel good spirit in the Umbrella Stage Company's TUCK EVERLASTING, the third production of their inaugural season in their gleaming new building in Concord. Under the direction of Elliot Norton Award-winner Nancy Curran Willis, the simplicity and magic of the story shine through the captivating performance of Madi Shaer as 11-year old Winnie Foster, a girl whose life is inexorably changed when she runs away and meets the Tuck family in the woods of Treegap, New Hampshire.
TUCK EVERLASTING Announced At The Umbrella
by A.A. Cristi - Nov 26, 2019
This December, The Umbrella Stage Company is proud to be the first professional to company to bring to local audiences this newest musical, magical adaptation of Natalie Babbitt's classic children tale, Tuck Everlasting, which also inspired a 2002 Disney film.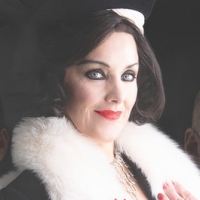 Photo Flash: Alice Ripley Stars In SUNSET BOULEVARD At North Shore Music Theatre - Meet The Cast!
by A.A. Cristi - Oct 3, 2019
Meet the cast of SUNSET BOULEVARD at North Shore Music Theatre, which stars Alice Ripley as the fading Hollywood star, Norma Desmond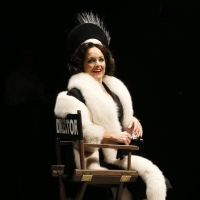 BWW Review: SUNSET BOULEVARD: Alice Ripley Puts Her Stamp on Norma Desmond
by Nancy Grossman - Sep 30, 2019
In the annals of musical theater, Norma Desmond is one of those larger than life characters, like Mame Dennis, Dolly Levi, and Eva Peron, who cries out for an actor with a specific and rare combination of skills to play the role. Tony Award-winner Alice Ripley ascends to playing the faded silent-screen star in the North Shore Music Theatre production of SUNSET BOULEVARD, after originating the role of Betty Schaefer in the 1994 original Broadway cast which starred Glenn Close. In so doing, Ripley joins the pantheon of singular talents who have put their personal stamp on the musical iteration of Norma, stepping out of the shadow of the indelible mark Gloria Swanson made on celluloid in Billy Wilder's 1950 film.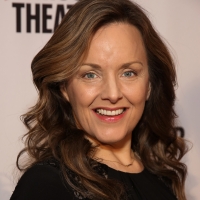 Full Casting Announced For SUNSET BOULEVARD At North Shore Music Theatre, Starring Alice Ripley
by A.A. Cristi - Aug 20, 2019
North Shore Music Theatre has announced complete casting for the upcoming production of Andrew Lloyd Webber's masterwork, SUNSET BOULEVARD, which will star the previously announced Alice Ripley as the fading Hollywood star, Norma Desmond.
BWW Review: MILLION DOLLAR QUARTET: Rock 'n' Roll Is Here To Stay
by Nancy Grossman - Apr 28, 2019
On December 4, 1956, at Sun Record Studios in Memphis, Tennessee, a great moment in rock 'n' roll history occurred, almost by chance. Record producer Sam Phillips, sometimes referred to as the "Father of Rock 'n' Roll," brought together the past, present, and future artists of his recording company for an impromptu jam session which was photographed and recorded for posterity. Nile Scott Hawver (Carl Perkins), Scheider (Jerry Lee Lewis), Austin Wayne Price (Johnny Cash), and Luke Linsteadt (Elvis Presley) act out their characters with just enough imitation to evoke the originals, while never sliding into caricature.

MILLION DOLLAR QUARTET Comes to Greater Boston Stage Company
by Stephi Wild - Apr 5, 2019
Greater Boston Stage Company proudly presents the beloved rock 'n' roll musical Million Dollar Quartet. Million Dollar Quartet brings to life the famed 1956 on-the-fly recording session at Sun Records that brought together icons Elvis Presley, Johnny Cash, Jerry Lee Lewis and Carl Perkins for one of the greatest jam sessions ever. Featuring a score of hits that includes 'Blue Suede Shoes,' 'Great Balls of Fire,' 'Walk the Line,' 'Hound Dog,' and more, Million Dollar Quartet will have audiences dancing in their seats. Directed by Associate Artistic Director Ilyse Robbins, performances run April 25 - May 19, 2019. The Press Opening is Saturday, April 27, 2019 at 3:00pm.
Robert Saoud Videos

VIDEO: Step Inside Rehearsals for MERRILY WE ROLL ALONG at Huntington
by BWW News Desk - Sep 13, 2017
The Huntington Theatre Company will open its 2017-2018 season with the legendary musical Merrily We Roll Along by Stephen Sondheim. Director Maria Friedman will recreate her critically celebrated West End production for Boston audiences. Performances run now through October 15, 2017 at the Avenue of the Arts / Huntington Avenue Theatre. Step inside the rehearsal room with the cast and creative team in the video below!