Latest News on Robert Pike
Stage Credits
  [Broadway]
1950
Mr. Burns
  [Broadway]
1949
Commander Thomas Jellico
  [Broadway]
1947
Major Belding Davis
  [Broadway]
1946
Doctor
Stage
Performances
  [Broadway]
1950
Mr. Burns
  [Broadway]
1949
Commander Thomas Jellico
  [Broadway]
1947
Major Belding Davis
  [Broadway]
1946
Doctor
Robert Pike News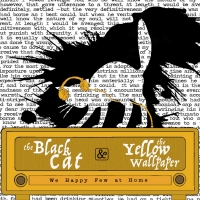 We Happy Few Presents A MIDNIGHT DREARY: Etched In The Wall
by Stephi Wild - Oct 4, 2021
Helen Hayes Nominated We Happy Few begins its 2021-2022 season with a return of their acclaimed horror audio dramas, featuring another story from horror master Edgar Allan Poe and, for the first time, an adaptation from another author, the hugely influential Charlotte Perkins Gilman.
We Happy Few Presents An Edgar Allen Poe Audio Play
by Stephi Wild - Sep 28, 2020
Helen Hayes Nominated We Happy Few  branches into the resurgent Radio Play art form in our new normal of social isolation with new and reimagined adaptations of Edgar Allan Poe.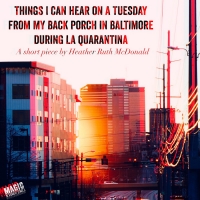 Rorschach Theatre Announces Original (Digital) Works
by Stephi Wild - May 29, 2020
This year's Magic in Rough Spaces New Play Lab (MIRS) is going virtual!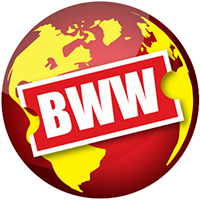 Ally Theatre Company To Open Third Season With Naomi Wallace's THE WAR BOYS
by Stephi Wild - Jul 11, 2019
Fresh off receiving the 2019 John Aniello Award for Outstanding Emerging Theatre Company, Ally will open its third season with the regional premiere of Naomi Wallace's The War Boys. First produced in London in 1993, The War Boys is more relevant than ever. Set on the TexasMexico border, David, George, and Greg, three childhood friends turned vigilante border patrol, spend their nights antagonizing both themselves and those they catch trying to cross the border.
Imagination Stage's Student Performance Ensemble Presents THE SECRET IN THE WINGS
by Julie Musbach - Mar 29, 2019
Imagination Stage's Performance Ensemble will perform The Secret in the Wings, by Mary Zimmerman, March 29-31, 2019 in the Annette M. and Theodore N. Lerner Family Theatre.
BWW Review: FALLEN ANGELS at NextStop Theatre Company
by Jack Read - Mar 18, 2019
Noel Coward's charming and witty Fallen Angels, first performed in 1925, had a bit of a sordid beginning. Prominently featuring two women who admit to premarital sex and contemplate adultery, it very nearly didn't make it past the censors. The Lord Chamberlain allowed it - with small edits - considering it an unrealistic, harmless farce. The reviews were horrified by the subject matter; naturally, it became a hit. Surprisingly, NextStop Theatre Company's production, now running through April 7th, is the first time Fallen Angels has been performed in the DC metro area.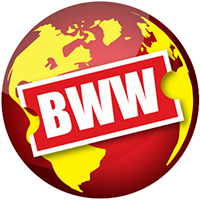 Julia O'Connor To Direct I AND YOU In Perseverance Theatre Black Box Series
by A.A. Cristi - Jan 11, 2019
Actors Lily Odekirk and Chris Talley star in this production in Perseverance Theatre's Black Box Series.
We Happy Few Presents THE HORROR REP
by A.A. Cristi - Sep 26, 2018
Come and see the culmination of our Classics-in-Action horror trilogy and our first-ever performance in repertory! Just in time for Halloween, take your pick from our adaptations of Edgar Allan Poe, Bram Stoker's Dracula, or Mary Shelley's Frankenstein. With our customary fidelity to the text, immersive staging, high-energy tone-shifting performances, and custom cocktail pairings, join us as we explore Poe's lonesome paranoia, Stoker's deadly seductive hunt, and Shelley's arrogant despair in this unique theatrical event. The productions contain some scary content, but are appropriate for all ages. Each ticket includes a custom drink for our 21+ guests. Running time for each show is approximately an hour. The Horror Rep runs from October 18th to November 10th at the Capitol Hill Arts Workshop.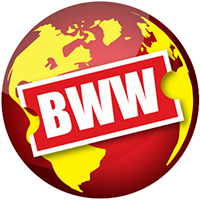 Imagination Stage Announced Upcoming Student Production of ANTIGONE
by A.A. Cristi - Feb 20, 2018
Imagination Stage's IStage Performance Ensemble will perform Antigone, adapted by Don Taylor, March 16 - 18, 2018 in the Annette M. and Theodore N. Lerner Family Theatre.

BWW Review: Brave Spirits Theatre Presents a Powerful CORIOLANUS
by Barbara Johnson - Feb 10, 2018
Brave Spirits Theatre again provides a fresh, immediate take on a Shakespearean classic, this time with a hard-hitting production of CORIOLANUS, directed by Charlene V. Smith. Underappreciated compared to many of Shakespeare's other plays, it's particularly timely in 2018 as it explores a power struggle among great men and the masses they're supposed to serve.
Robert Pike Frequently Asked Questions
How many Broadway shows has Robert Pike been in?
Robert Pike has appeared on Broadway in 4 shows.
How many West End shows has Robert Pike been in?
Robert Pike has not appeared in the West End