Latest News on Robert Miller
Stage Credits
Tootsie (Non-Equity)
  [US Tour]
First National Tour, 2021
Performer (Swing) [Replacement]
  [Broadway]
Original Broadway Production, 1955
Chorus
  [Broadway]
1938
David Rutledge
  [Broadway]
1935
Worker
Robert Miller News
Opera Saratoga Names New General And Artistic Director Mary Birnbaum
by Stephi Wild - Feb 13, 2023
Opera Saratoga's board of directors has announced that Mary Birnbaum has been named the company's new general and artistic director. She succeeds former General and Artistic Director Lawrence Edelson, whose eight year tenure concluded at the end of the 2022 season. Birnbaum is the tenth general director in the Opera Saratoga's celebrated history.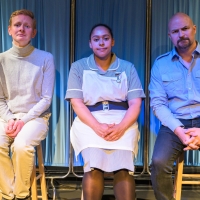 Photos: First Look at MOMENT OF GRACE at the Hope Theatre, Islington
by Stephi Wild - Jun 29, 2022
All new production images have been released for Moment of Grace at The Hope Theatre, Islington. Check out the photos here!
Photos: In Rehearsal for MOMENT OF GRACE at The Hope Theatre
by A.A. Cristi - Jun 14, 2022
Get a first look at rehearsal for the award-winning play Moment of Grace, which will run at the Hope Theatre in Islington from Tuesday 28th June – Saturday 16th July 2022.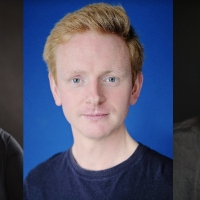 Cast and Panelists Announced for MOMENT OF GRACE at the Hope Theatre
by Stephi Wild - Jun 6, 2022
Written by Bren Gosling (PROUD, King's Head Theatre; Invisible Me, Studio at New Wimbledon Theatre; I, Minnie Lansbury, Bloomsbury Festival), Moment of Grace is about Princess Diana's visit to Britain's first specialist HIV/AIDS Unit at London's Middlesex Hospital in 1987, and her famous handshake with an AIDS patient.
BWW Review: OC's South Coast Repertory Offers World Premiere One-Man Play A SHOT RANG OUT
by Michael Quintos - Oct 20, 2021
Tony Award-winning playwright Richard Greenberg (TAKE ME OUT, THREE DAYS OF RAIN) has been commissioned to write A SHOT RANG OUT: A PLAY IN ONE MAN, which continues its World Premiere production at South Coast Repertory in Costa Mesa, CA through November 6. Featuring ecstatic delivery by SCR Artistic Director David Ivers, this one-man extended lecture-slash-monologue disguised as a play is dense in meandering thoughts and good intentions, but sorely lacking in theatrical bang.
Shakespeare & Company Announces Benefit Concert With Project Grand Slam
by Chloe Rabinowitz - Jul 14, 2021
Shakespeare & Company has announced a benefit concert this summer featuring Robert Miller's Project Grand Slam — the rock, jazz, and Latin fusion band with a NYC groove! The show takes place on August 17 at 8:30 p.m. at the Tina Packer Playhouse.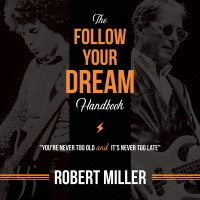 Robert Miller's "Follow Your Dream Handbook" to Be Released This August 3
by A.A. Cristi - Jun 7, 2021
Robert Miller had a youthful music dream to become a Rock Star. But like many people, life got in the way of his dream – marriage, kids, job, and financial obligations. But he finally followed and succeeded at his dream when he was in his 60's, an age when most Baby Boomers are planning their retirement.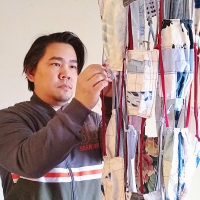 ArtsBergen's Connect The Dots: STUDIO SNEAK PEEK Features Artists In A Virtual Tour Of Their Studios
by A.A. Cristi - Apr 9, 2021
Get a sneak peek of three artists' work from their studios in the Northern New Jersey Community Foundation ArtsBergen initiative's Connect the Dots on Wednesday, April 21.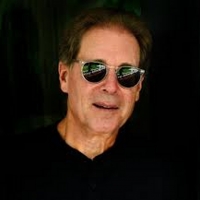 Robert Miller's FOLLOW YOUR DREAMS Podcast To Launch With VIP Guests
by A.A. Cristi - Mar 2, 2021
Robert Miller, acclaimed musician and creative force behind the celebrated Rock/Jazz/Latin fusion band, Project Grand Slam (PGS), will launch his "Follow Your Dream Podcast" on or about March 15th with  initial VIP guests, including "Cousin Brucie" Morrow, Mindi Abair. George Schweitzer, Sandy Shore, and Mark Bego.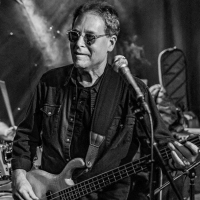 Robert Miller Will Release Debut Album 'Summer of Love (2020)'
by Sarah Jae Leiber - Jan 4, 2021
Acclaimed bassist/composer and leader of the rock/jazz/Latin fusion ensemble Project Grand Slam, Robert Miller will release his debut solo album, SUMMER OF LOVE (2020), on January 29, 2021 (Cakewalk Records).
Robert Miller Videos
Hot Trailer: Arbitrage - In Theaters September 14th, 2012
by Robert Diamond - Sep 11, 2012
ARBITRAGE, the feature-directing debut of writer Nicholas Jarecki, is a taut and alluring suspense thriller about love, loyalty, and high finance. When we first meet New York hedge-fund magnate Robert Miller (Richard Gere) on the eve of his 60th birthday, he appears the very portrait of success in American business and family life. But behind the gilded walls of his mansion, Miller is in over his head, desperately trying to complete the sale of his trading empire to a major bank before the depths of his fraud are revealed.
Robert Miller Frequently Asked Questions
How many Broadway shows has Robert Miller been in?
Robert Miller has appeared on Broadway in 3 shows.
How many West End shows has Robert Miller been in?
Robert Miller has not appeared in the West End