Rita Rudner Broadway and Theatre Credits
Date Of Birth:
September 17, 1955 (65)
Birth Place:
Miami, FL, USA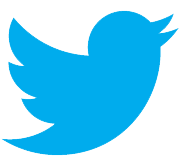 TWITTER WATCH
@ritarudner - 9/20/20 10:42pm So happy for all at the Rosebud Motel.
@ritarudner - 7/26/20 03:25pm Day three of playing @Taylorswift13's new album throughout our house on repeat. Gosh, she's splendid.
MORE TWEETS
Latest News on Rita Rudner
Date of Birth: September 17, 1955 (65)
Birth Place: Miami, FL, USA
Latest News on Rita Rudner
Stage Credits
  [Broadway]
Original Broadway Production, 1977
Lily St. Regis [Replacement]
  [Broadway]
Original Broadway Production, 1976
Performer
Ensemble
Wanda (Understudy)
  [Broadway]
Original Broadway Production, 1974
Bathing Beauty
  [Broadway]
Original Broadway Production, 1974
Charmin [Replacement]
Dina (Understudy) [Replacement]
Charmin (Understudy) [Replacement]
  [Broadway]
Original Broadway Production, 1971
Singer and Dancer [Replacement]
  [Broadway]
Original Broadway Production, 1968
Intern's Date [Replacement]
 
Stage


Performances
  [Broadway]
Original Broadway Production, 1977
Lily St. Regis [Replacement]
  [Broadway]
Original Broadway Production, 1976
Performer
Ensemble
Wanda (Understudy)
  [Broadway]
Original Broadway Production, 1974
Bathing Beauty
  [Broadway]
Original Broadway Production, 1974
Charmin [Replacement]
Dina (Understudy) [Replacement]
Charmin (Understudy) [Replacement]
  [Broadway]
Original Broadway Production, 1971
Singer and Dancer [Replacement]
  [Broadway]
Original Broadway Production, 1968
Intern's Date [Replacement]