Latest News on Paul Caldwell
Paul Caldwell News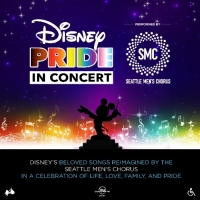 Seattle Men's Chorus Brings Hit Songs To The Stage With DISNEY PRIDE In Concert
by A.A. Cristi - Feb 7, 2023
For the first time, Seattle Men's Chorus celebrates LGBTQ Pride Month with the iconic music of Disney.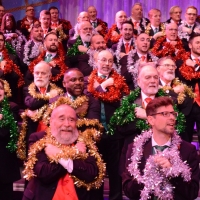 Seattle Men's Chorus Presents Holiday Concerts Next Month
by Stephi Wild - Nov 23, 2022
Seattle's holiday tradition is back with glitter, lights and carols. Deck the halls with more fa-la-la than ever and join Seattle Men's Chorus for nostalgia, hilarity, a Christmas conga and an unforgettable sing-along at three Puget Sound area locations Dec. 2-23.
El Instituto De Artes Gráficas De Oaxaca Exhibe Obra De Paula Rego
by A.A. Cristi - May 6, 2022
Una de las pintoras figurativas más relevantes de la escena internacional y una de las voces plásticas más lúcidas y combativas surgidas en la segunda mitad del siglo XX, Paula Rego (Lisboa, 1935) muestra su obra en el Instituto de Artes Gráficas de Oaxaca (IAGO) a partir de este viernes 6 de mayo, en el marco de la estrategia #VolverAVerte de la Secretaría de Cultura del Gobierno de México y el Instituto Nacional de Bellas Artes y Literatura (Inbal).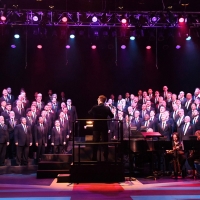 Seattle Men's Chorus Celebrates Seattle's LGBTQ Underground Railroad
by A.A. Cristi - Feb 27, 2020
Seattle Men's Chorus (SMC) shines the light on Seattle's pivotal role as a safe haven in the LGBTQ Underground Railroad that began in 2009. Local activists like Michael Failla and members from the Seattle Men's Chorus are opening their hearts, homes and wallets by providing housing, furniture, job contracts, training and emotional support to LGBTQ individuals seeking asylum from the dangers in their Muslim-majority homelands. Ultimately, the Seattle community's efforts have brought nearly 90 brave refugees to Seattle and other cities in Europe and North America where their identity is not reviled and they don't live in fear.
Seattle Men's Chorus Kicks Off The Holidays With 'TIS THE SEASON
by A.A. Cristi - Oct 23, 2019
Seattle Men's Chorus (SMC) kicks off the holidays with the high-spirited 'Tis the Season from November 30- December 22 at Benaroya Hall.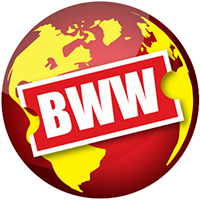 Seattle Men's & Women's Choruses Tackle Tough Topics Through Song
by A.A. Cristi - Sep 10, 2019
Music heals, music inspires, music transcends; artistic director Paul Caldwell has selected a broad repertoire of pieces for the 2019-2020 season that do all these things while also reflecting upon the times in which we live. Voting rights, racial equality and sexual freedom are just a few of the important topics the Choruses will touch upon with the songs and anthems they perform this season.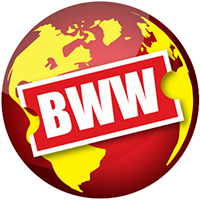 LA Children's Chorus Rings In The Holidays With Winter Concert
by A.A. Cristi - Nov 12, 2018
Los Angeles Children's Chorus (LACC), one of the world's leading children's choirs, celebrates the holidays with its annual Winter Concert, entitled "Winter Wonderland: Sounds of the Season," which marks the first stand-alone program led by the Chorus' new Artistic Director, Fernando Malvar-Ruiz, on two consecutive Sundays, December 9 and 16, 2018, at 7:30 pm, at Pasadena Presbyterian Church. Some 250 choristers are featured in the multi-media vocal program, which is geared for people of all ages and includes an array of favorite carols, seasonal songs from Venezuela and winter-themed works by Bach, Kodaly, Elgar, Verdi, Saint-Saens and others.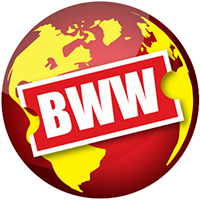 Seattle Men's Chorus To Present Holiday Concerts This December
by A.A. Cristi - Nov 8, 2018
Seattle Men's Chorus (SMC) rings in the holiday season with the high-spirited Jingle All the Way from December 9-23 at Benaroya Hall. For the first time since 2004, Seattle Men's Chorus and Seattle Women's Chorus will debut a new vocal ensemble. The Supertonics will share their tight-harmony a cappella sound for the very first time this December while sharing the stage with SMC.
Seattle Women's Chorus Wants Audiences to HEAR ME ROAR!
by Julie Musbach - Sep 20, 2018
This first concert of the 2018-2019 season marks 15 years on stage for Seattle Women's Chorus (SWC). And SWC wants Northwest audiences to Hear Me Roar! The concert is filled with throwback favorites, pop extravaganzas, and fresh choral sounds that mark where the chorus has been...and where they are going.
Photo Flash: Jason Tramm Conducts Faure's Requiem In Morris Choral Society's 45th Season Finale
by Julie Musbach - May 16, 2018
With "Rebirth and Renewal: A Celebration of Spring" the Morris Choral Society concluded its 45th Anniversary Concert Season to rousing applause Saturday May 12th at the historic Methodist Church on the Green in Morristown, New Jersey.
Paul Caldwell Frequently Asked Questions
How many Broadway shows has Paul Caldwell been in?
Paul Caldwell has appeared on Broadway in 1 shows.
How many West End shows has Paul Caldwell been in?
Paul Caldwell has not appeared in the West End