Latest News on Patrick Gallagher
Patrick Gallagher News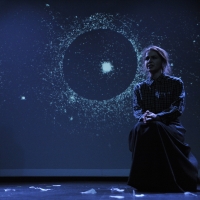 Review: EINSTEIN'S WIFE at ExPats Theatre
by David Friscic - Oct 3, 2022
A dramatic and ruminative journey through the personal history of two famous figures, Albert Einstein, and his wife Mileva Marić, takes place in an afterlife limbo in Einstein's Wife. This intriguing play will be welcome by anyone who is interested in the interpersonal battles of Einstein and his first wife, who was a brilliant scientist in her own right.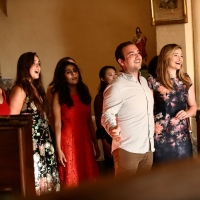 Classic Lyric Arts to Present A Celebration Of Mozart's Italian Operas At Bard College
by Chloe Rabinowitz - Jun 22, 2022
From July 5-10, 2022, Classic Lyric Arts will present four concerts celebrating Mozart's Italian operas, performed by the 2022 artists selected for the institution's annual two-week summer training experience in the Berkshires devoted to mastering the artistry of Mozart's Italian operas.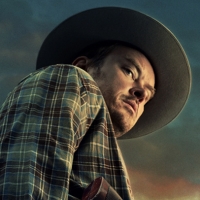 VIDEO: Watch the Teaser for JOE PICKETT on Spectrum
by Michael Major - Nov 15, 2021
Joe Pickett - based on the book series of the same name and led by showrunners John Erick Dowdle and Drew Dowdle and Red Wagon Entertainment's Doug Wick and Lucy Fisher - follows a dedicated game warden (Michael Dorman) and his family as they navigate the shifting socio-political climate of a small rural town on the verge of economic collapse.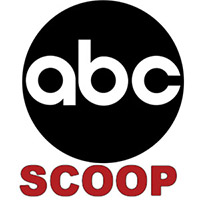 Scoop: Coming Up on a New Episode of BIG SKY on ABC - Thursday, November 18, 2021
by TV Scoop - Nov 11, 2021
Get all the scoop on BIG SKY, airing on ABC on Thursday, November 18, 2021! Plus, watch a preview of the new season now!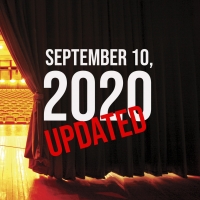 Virtual Theatre Today: Thursday, September 10- with Next On Stage: Dance, Jim Brickman and More!
by Nicole Rosky - Sep 10, 2020
Today (September 10) in live streaming: Jim Brickman visits Backstage Live, Next on Stage: Dance premieres, and so much more!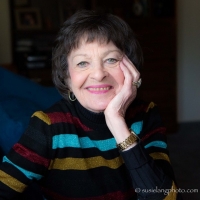 Mary Testa and More Join IF MUSIC BE THE FOOD OF LOVE Benefit Celebrating the Birthday of Barbara Maier Gustern
by Chloe Rabinowitz - Jan 29, 2020
'If Music Be The Food Of Love - A Benefit for Holy Apostles Soup Kitchen' will be celebrated at Joe's Pub on February 10th, 2020 at 6:30pm (doors open at 6pm), with an after party at Pangea in the East Village (starting at 9:30).
Dixon Place Presents FOOLS IN PLEIN AIR: FERMENTED RAIN
by Julie Musbach - Sep 24, 2019
Dixon Place presents fools in plein air: fermented rain, a new puppet theater commission by Patti Bradshaw, featuring Marie-Helene Brabant, Patrick Gallagher, Valerie Striar and Lissy Vomacka, with costumes by Dorke Poelz and sound and projection design by Andrew Murdock.
BACK Premieres At Ken Davenport's Rave Theater Festival
by Julie Musbach - Jul 18, 2019
An official selection in Ken Davenport's inaugural Rave Theater Festival is BACK, a new play written by and featuring Matt Webster with Terra Mackintosh and directed by David Perlow

BWW Review: ANON(YMOUS) at Theatre Prometheus
by Rachael Goldberg - Oct 16, 2018
Anon(ymous) is heartfelt, haunting, and timely, and serves not only as a reminder of the darkness in our world, but also of the kindness and hope we can see even in the worst of times.
Works & Process At The Guggenheim Presents A Costume And Dance Commission
by A.A. Cristi - Mar 8, 2018
Works & Process, the performing arts series at the Guggenheim, presents a costume and dance commission, Reid Bartelme and Harriet Jung, on Sunday, March 25 and Monday, March 26, 2018 at 7:30pm.
Patrick Gallagher Videos