Milwaukee Rep Elects 8 New Trustees
Milwaukee Repertory Theater is proud to announce that Joaquin Altoro (SVP, Town Bank), Ivor J. Benjamin, MD (Center Director, Professor at Medical College of Wisconsin), Marybeth Cottrill (Director-Private Wealth Advisor BMO Wealth Management), Amy Croen (Co-Founder, Co-President Geneva Capital Management, LLC), Sean Cummings (Senior VP, Global Demand for Harley-Davidson Motor Company), Bradley J. Kalscheur (Partner, Michael Best and Friedrich), Phoebe Lewis (Community Volunteer), and Gina Alberts Peter (Executive VP, Wells Fargo) have been elected to the Board of Trustees for a three year term starting July 1, 2017.
Additionally three trustees were elected to new positions on Milwaukee Rep's Executive Committee, including former Vice President of Trustees Gregory C. Overland (President, Northwestern Mutual) will become the new President-Elect, former Secretary Stacy P. Williams (Senior Investment Consultant, Robert W. Baird & Co.) will assume the role of Vice President of Trustees, and Catherine Robinson (Community Volunteer) will assume the role of Secretary.
Joining them on the Executive Committee will be returning trustees Ed Seaberg (VP of IT Operations, Rockwell Automation) as President, Jane Chernof (Community Volunteer) as Vice President of Development, Patrick Gallagher (Vice President, CBRE Capital Markets) as Treasurer, with Judy Hansen (Broadway Producer) and Robert H. Manegold (Community Volunteer) as At Large appointments.

"The strength of Milwaukee Rep starts with recruiting the best talent on all fronts, and this year's incoming class of Trustees is no exception," stated Board President Ed Seaberg. "This newly elected group has an abundance of knowledge, skill, and passion that will only propel The Rep forward in remaining a cultural cornerstone of Milwaukee and beyond."
Joaquin Altoro is Senior Vice President at Town Bank. As a proud native to Milwaukee's vibrant community, he has become well acquainted with the diverse neighborhoods in order to serve its commercial banking needs. He is a multi-faceted community banking leader having both significant success aligning business strategies/objectives and a personal commitment to the unique economic development needs of neighborhoods at a local and national level. Altoro has expertise in commercial banking, building supportive internal lending processes, and establishing and enhancing public and private partnerships. Through an engaged, high-energy approach and previous entrepreneurial experience, this experience complements strong business/quantitative acumen for advising community development projects and assisting individuals and businesses in realizing their current and future goals. Throughout the years, Altoro has served on a number of different Boards of Directors including: Milwaukee Public Schools Foundation, Forward Community Investments CDFI, Chair of New Market Tax Cred Advisory Committee for Forward Community Investments CDFI, Vice President of Walker's Point Association, Chair of Advancement Committee Nativity Jesuit Academy, and Radio Milwaukee 88.9. When Altoro is not working, he considers himself a self-proclaimed foodie. His travels and free time always seem to revolve around food. He enjoys cooking food from around the world for his brave and adventurous family.
Ivor J. Benjamin, MD is Professor of Medicine, Physiology, Pharmacology, Toxicology, Cell Biology and Surgery; and Center Director of the Cardiovascular Center at the Medical College of Wisconsin in Milwaukee, WI. Dr. Benjamin earned his medical degree from Johns Hopkins University and completed a residency in Internal Medicine at Yale University School of Medicine in New Haven, CT. Fellowship training in Cardiovascular Diseases was completed at the Michael Reese Hospital at the University of Chicago, Chicago, IL. Two research fellowships - the first in Molecular Cardiology at Duke University Medical Center and Molecular Biology at the University of Texas, Southwestern Medical Center in Dallas were completed in 1990 and 1992, respectively. After serving in academia at the University of Texas, Southwestern Medical Center as Instructor, Assistant Professor, Associate Professor and Professor of Medicine with tenure (1991 - 2003), Dr. Benjamin subsequently moved to the University of Utah School of Medicine in Salt Lake City, Utah as the Christi T. Smith Endowed Chair in Cardiovascular Medicine from 2003 - 2013. In 2013, Dr. Benjamin began his service at the Medical College of Wisconsin. Dr. Benjamin is board-certified in Internal Medicine and Cardiology. He is the recipient of the Christi T. Smith Endowed Chair of Cardiovascular medicine, The NIH Director's Pioneer Award and the Daniel D. Savage Memorial Service Award. He is on the Editorial Boards of Circulation, Circulation Research, Clinical and Translational Science, the NHLBI Council and founding member of the Journal of the American Heart Association. He has also served in leadership positions of regional and national committees including but not limited to American Heart Association (Dallas), American Federation for Medical Research, International Academy of Cardiovascular Sciences: North American, Association of University Cardiologist, and the Elsevier Retreat Meeting, Elsevier. Dr. Benjamin, who previously served as chair of the American Heart Association's Research Committee, was recently named president elect of the American Heart Association's (AHA) Board of Directors and will serve as president elect from June 2017 to July 2018, president for the 2018-19 term as past president from 2019-20. Well published in peer-review literature with more than 100 journal publications, original papers, abstracts and book chapters, Dr. Benjamin's current research interests include various aspects of the cardiovascular remodeling.
Marybeth Cottrill is a Director at BMO Wealth Management where she cultivates relationships with business executives, their families, and the nonprofit organizations they support to reach their financial goals. She works closely with their other trusted advisors to provide consultation and high-quality, goals-driven investment, banking, and non-investment solutions. Marybeth has worked in the financial services industry since 1994. Prior to joining BMO Wealth Management, Marybeth served in management and business development roles in Milwaukee and Chicago. Marybeth has been a Certified Financial Planner since 1998 and Accredited Estate Planner since 2016. Marybeth received her Bachelor of Science degree in Economics and Environmental Science from Carroll University. She also holds FINRA Series 7 and 63 securities licenses. Marybeth currently serves on the Board of Directors for the Milwaukee Public Library Foundation, TEMPO Milwaukee (Programming Committee Chair), and Wisconsin Philanthropy Network, as well as the Waukesha County Community Foundation Advisory Council. In the past, Marybeth also served in volunteer leadership positions with other nonprofits including BizStarts, Arthritis Foundation, Women & Girls Fund of Waukesha County, Next Door Foundation, and Milwaukee Ballet.
Amy Croen, a Philadelphia native, began her investment career with First Wisconsin Trust
Company. In 1987, she co-founded Geneva Capital Management, an investment advisory firm. The company grew to $7 billion in assets under management with national clientele. Croen received an AB degree from Princeton University in 1975 and an MBA in finance and marketing from Columbia University in 1979. She has been active in the Milwaukee Jewish Federation, the Princeton Club of Wisconsin, Congregation Emanu-el B'ne Jeshurun, the Photographic Council of the Milwaukee Art Museum, and ABCD:After Breast Cancer Diagnosis. Croen is now engaged in philanthropic endeavors with her husband, Frederick, and she hopes to promote safe and stable neighborhoods and communities by supporting organizations focused on enhancing health, wellness, educational opportunity and enriched civic life.
Sean Cummings is Senior Vice President, Global Demand for Harley-Davidson Motor Company. In this role, he leads the U.S. and International Region teams and the company's Global Demand functions, principally Sales, Marketing, Service, Commercial Operations and Product Planning. Cummings most recently led the company's Latin America Region as Vice President and Managing Director, responsible for commercial operations across the region. He is also part of the company's leadership team. Cummings joined Harley-Davidson in 2014 with more than 30 years of international business experience in the power sports and recreational products manufacturing industry. Most recently, he was the President of Milsco Manufacturing, a long-standing Harley-Davidson supplier. Prior to working at Milsco, Cummings spent 12 years with Brunswick Corp., parent company of Mercury Marine, where he went from Managing Director of Mercury Canada to Vice President of Marketing - Mercury Outboards to President of Brunswick Billiards. Cummings has lived and worked in eight countries and, in addition to his significant international experience in Latin America, Europe and the Middle East, has extensive experience in marketing and distribution management. He holds a Bachelor of Science degree from the University of Wisconsin - Madison and an MBA from Northwestern University's Kellogg School of Management.
Bradley J. Kalscheur is a partner at Michael Best and Friedrich in the firm's Wealth Planning Services Group. Kalscheur's practice includes all areas of estate and business succession planning, as well as the structuring and taxation of partnerships and limited liability companies. He serves as a trusted advisor to individuals, families, and companies seeking to cost-effectively structure or transfer businesses. Clients value Kalscheur's responsiveness, particularly his ability to help them understand complex property and tax law concepts. He received his undergraduate degree in accounting, cum laude, from Marquette University in 1989, and his law degree, cum laude, from Marquette University Law School, in 1995. Brad is also a Certified Public Accountant. In addition to serving on the board of trustees for the Milwaukee Repertory Theater, Kalscheur also serves on the boards of Goodwill Industries of Southeastern Wisconsin, the AIDS Resource Center of Wisconsin, the Milwaukee Public Library Foundation, the Jesuit Partnership, Wisconsin Province (current board chair), and is involved with the Marquette University Accounting Department Advisory Board, along with other charitable and civic involvement. Kalscheur is listed among The Best Attorneys of America and was honored by the Wisconsin Law Journal as one of the 2017 Leaders in the Law.
Phoebe and Jack Lewis started subscribing to The Rep in 1976. The Lewis' have the distinction of being only one of three couples who have both served on the Rep Board (Mary Ann & Lloyd Gerlach and PatRick Smith & Ed Seaberg are the other couples). Jack served from 1984-1990 and was very active in the development of the current Rep theater complex in the mid-1980s. Phoebe previously served on the Board from 1996-2002. Both Phoebe and her husband Jack have been loyal and generous Rep supporters and cheerleaders. Phoebe herself has been active in many civic groups and has served for many years as a trustee of Smith College in Northampton Massachusetts, the Martha's Vineyard Museum, and Ten Chimneys among others. She and Jack raised their five children in Bayside. Their winters in Tucson allowed Phoebe and Jack to enjoy many seasons of the Arizona Theater Company, and they were always glad to see collaboration between our two theaters. Last year, Phoebe and her children generously decided to support The Rep's Created in Milwaukee Capital Campaign with a $1M gift to recognize and honor Jack's love of The Rep, establishing an endowment to create The John (Jack) D. Lewis New Play Development Program.
Gina Alberts Peter is an executive vice president and division manager for the Wells Fargo Commercial Banking North Central region. Based in Milwaukee, she oversees eight offices in Minnesota and Wisconsin that serve middle-market companies with annual sales of $20 million and greater. Active in the community, Gina Peter is the co-chair of a $25 million capital campaign and a member of the Executive Committee for the Zoological Society of Milwaukee. She also serves as Treasurer on the Executive Committee for the Wisconsin Manufacturers and Commerce. She is a Board member of Puelicher School of Banking Education, Metropolitan Milwaukee Association of Commerce and the Greater Milwaukee Committee. Peter was named one of Business Journal Milwaukee's Women of Influence and one of seven ambassadors for the 2012 U.S. Women's Open. In 2013, Peter was recognized for her mentoring with the TEMPO Mentor Award. In 2014, she was named Power Broker for Wisconsin Financial Institutions by the Business Journal and also received the Emu Egg Award from the Zoological Society in 2015.. In 2017, Peter was awarded the Swigart Board Leadership Award by the Nonprofit Center.
About Milwaukee Repertory Theater
Milwaukee Rep is a nationally-recognized company that presents compelling dramas, powerful classics, award-winning contemporary works and full-scale musicals housed in its three unique performance venues - the Quadracci Powerhouse, Stiemke Studio and Stackner Cabaret. The Rep also produces an annual A Christmas Carol, featuring a World Premiere of a new adaptation in 2016, at the historic Pabst Theater. Under the leadership of Artistic Director Mark Clements and Managing Director Chad Bauman, Milwaukee Repertory Theater ignites positive change in the cultural, social, and economic vitality of its community by creating world-class theater experiences that entertain, provoke, and inspire meaningful dialogue among an audience representative of Milwaukee's rich diversity.
Milwaukee Rep's 2017/18 Season is filled with timeless classics, award-winning contemporary works and full-scale musicals spanning 13 productions in four theaters. Book ended by two giants of the American Theater, the Tony Award-winning musical Guys and Dolls and Wisconsin-native Thornton Wilder's Our Town, the season will also features two world premieres, One House Over by Catherine Trieschmann in the Quadracci Powerhouse and Mark Twain's River of Song by Randal Myler and Dan Wheetman in the Stackner Cabaret. The Stiemke Studio will feature The Who & The What, the third in a series by Associate Artist and Pulitzer Prize-winning playwright Ayad Akhtar, as well as a ripped from the headlines play Until the Flood, written and performed by Dael Orlandersmith. For a full list of the 2017/18 Season visit www.MilwaukeeRep.com.
More Hot Stories For You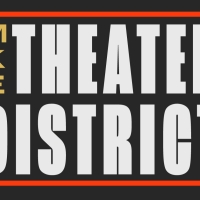 Downtown Organizations Unite To Launch Milwaukee Theater District

November 30, 2022

Nine performing arts and live entertainment organizations, along with other supportive entities, have announced the launch of the Milwaukee Theater District (MTD), which is designed to position Milwaukee's live entertainment scene as the best in the nation.
---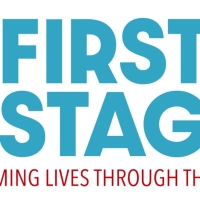 First Stage's Young Company to Present A MIDSUMMER NIGHT'S DREAM in December

November 30, 2022

First Stage's Young Company, the Theater Academy's award-winning training program for advanced high school actors, will present A MIDSUMMER NIGHT'S DREAM, one of Shakespeare's most popular and influential plays.
---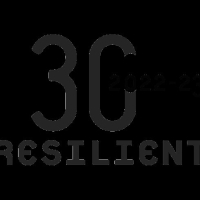 Renaissance Theaterworks Welcomes Back Marketing Director Sarah Kriger Hwang

November 28, 2022

Renaissance Theaterworks (RTW), "theater by women, for everyone," welcomes back Sarah Kriger Hwang as the company's Marketing Director. 
---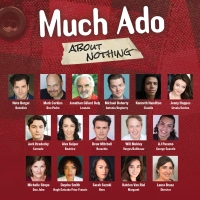 Milwaukee Repertory Theater to Hold Black Friday Sale for MUCH ADO ABOUT NOTHING

November 18, 2022

Milwaukee Repertory Theater is holding special Black Friday Sale starting Friday, November 18 through Friday, November 25 for Shakespeare's Much Ado About Nothing playing January 10 – February 12, 2023 in the Quadracci Powerhouse. 
---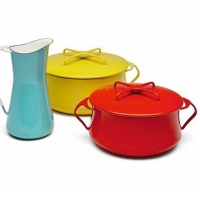 100 Years Of Scandinavian Design On View At The Milwaukee Art Museum This Spring

November 17, 2022

In spring 2023, the Milwaukee Art Museum will present Scandinavian Design and the United States, 1890–1980, the first exhibition to examine the extensive design exchanges between the United States and the Nordic countries of Denmark, Finland, Iceland, Norway, and Sweden during the 20th century.
---