Latest News on Oskar Stenmark
Photos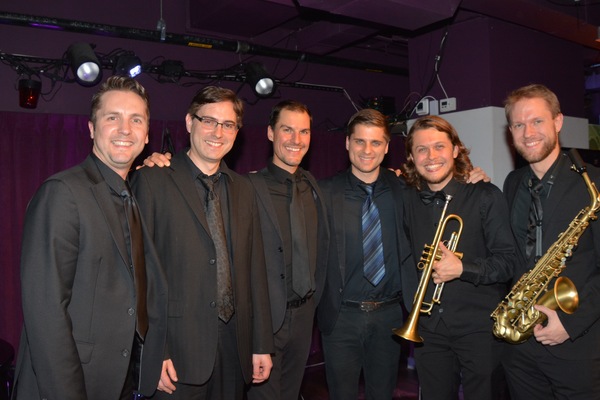 The Band-Clint Edwards (Piano/Musical Director), Jonathan Ward (Drums), Sam Zerna (Bass), Jernej Bervar (Guitar), Oskar Stenmark (Trumpet) and Dan Meinhardt (SXOPHONE)
From: 
Date:
11/23/2019
Oskar Stenmark News
Summer Jazz Series to Return to Scandinavia House With Oskar Stenmark & Alex Pryrodny
by Chloe Rabinowitz - Jul 26, 2021
The popular Summer Jazz Series returns to Scandinavia House, with live performances in Volvo Hall! This summer we're presenting performances from some of Scandinavia's most talented jazz musicians, composers, and singers on Thursday evenings in June and July.
BWW Review: MARK WILLIAM: FEELING GOOD Gives Golden Age Tunes a Youthful Spin at The Green Room 42
by Rebecca Kaplan - Nov 24, 2019
Seeing Mark William perform feels a bit like seeing Bobby Darin or Frank Sinatra reincarnated as a young man. Williams has a boyish appearance but a deep love for the classics, and his silky smooth vocals sound like something you could have heard on the radio in the 1950s or 60s.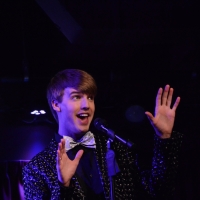 Photo Coverage: Mark William Holds a CD Release Concert at The Green Room 42
by Genevieve Rafter Keddy - Nov 24, 2019
Mark William: Come Croon With Me is now available on CD, digital download, and all streaming platforms. Hailed as the "Album Of The Year" by Peter Filichia (Broadway Radio), the CD release was celebrated at the premiere performance of Mark's all new show Mark William: Feeling Good at The Green Room 42 (570 10th Ave, New York) on Friday, November 22 at 7:00 PM.