Latest News on Mr. Welch:
Mr. Welch News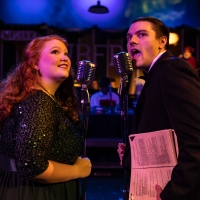 Photos: First look at Ohio University Lancaster Theatre Department's IT'S A WONDERFUL LIFE: A LIVE RADIO PLAY
by Jerri Shafer - Nov 30, 2022
Ohio University Lancaster Theatre, The Lancaster Playhouse, and Garret Players presents 'It's A Wonderful Life: A Live Radio Play.' Adapted by Joe Landry, Music by Kevin Connors. PLOT: This beloved American holiday classic comes to captivating life as a live 1940s radio broadcast. With the help of an ensemble that brings a few dozen characters to the stage, the story of idealistic George Bailey unfolds as he considers ending his life one fateful Christmas Eve. It's a Wonderful Life is based on the story, 'The Greatest Gift' by Philip Van Doren Stern, Produced by special arrangement with Playscripts, Inc. TICKETS, $10. https://commerce.cashnet.com/oul-theatre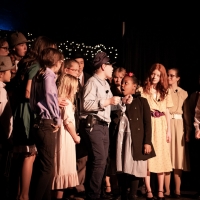 Photos: First Look At VPCT's IT'S A WONDERFUL LIFE
by Chloe Rabinowitz - Dec 17, 2021
The Victoria Players Children's Theater will return to the stage with their production of It's a Wonderful Life this weekend, December 17-19, 2021. Featuring a cast of thirty-five actors ranging in ages from 5-16, the play adapted by Doug Rand is the classic retelling of the beloved Christmas story.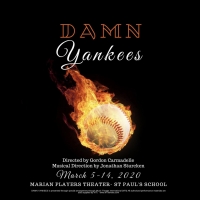 BWW Previews: DAMN YANKEES at Saint Paul's School
by Brady Meibaum - Mar 9, 2020
It's rare to find a mix of sports, theatre and harmonies that bounce off the walls and ring in your ears, but DAMN YANKEES at Saint Paul's creates an energetic mix between America's favorite ball game, broadway's classic choreography, and classic tunes that'll be stuck in your head the whole drive home.
BWW REVIEW: The Importance Understanding Your Own Worth Independent Of Anyone Else Is Explored In THE DEEP BLUE SEA.
by Jade Kops - Feb 11, 2020
Under award winning director Paige Rattray's considered eye, Sydney Theatre Company opens their 2020 season with Terence Rattigan's THE DEEP BLUE SEA.
Theater RED and Carroll University Present ONCE UPON A MATTRESS
by Stephi Wild - Sep 29, 2019
Hey Nonny Nonny! Theater RED announces the musical ONCE UPON A MATTRESS produced in collaboration with students, faculty, and alumni of Carroll University. ONCE UPON A MATTRESS tells the story of the brave and strong Princess Winnifred who comes to the rescue of a kingdom in need of a new outlook on love, leadership, and life. This classic fairy tale gets a modern musical reimagining in the Otteson Theatre on Carroll University's campus in November 2019.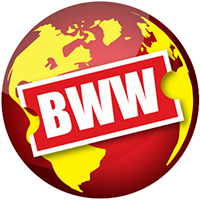 The 5 & Dime Presents THE GOD OF HELL By Sam Shepard
by Stephi Wild - Feb 14, 2019
Tickets are now on sale for The 5 & Dime's first main stage production of 2019, "The God of Hell." The play will run February 22 through March 10.

DGA Awards Announces TV, Documentary & Commercials Nominations
by Kaitlin Milligan - Jan 7, 2019
The Directors Guild of America  today announced the nominees for Outstanding Directorial Achievement in Television, Commercials and Documentary for 2018.
Works & Process At The Guggenheim Presents Houston Ballet
by A.A. Cristi - Dec 21, 2018
Works & Process, the performing arts series at the Guggenheim, Houston Ballet: Sylvia by Stanton Welch AM on Saturday, January 19 at 3pm and 7:30pm.

BWW Review: The Houston Ballet Returns to the Wortham with Stanton Welch's Sumptuous NUTCRACKER
by Gary Laird - Dec 19, 2018
The Houston Ballet, after a year of touring various Houston venues while awaiting the refurbishment of the flood-damaged Wortham Theatre Center, makes a triumphant return in Stanton Welch's THE NUTCRACKER.

BWW Review: IT'S A WONDERFUL LIFE: A LIVE MUSICAL RADIO PLAY at Screen Plays
by Colin Fleming-Stumpf - Nov 22, 2018
Mr. Welch Videos
BWW Dance TV Interviews: Judith Fugate and Medhi Bahiri
by Barnett Serchuk - Jul 1, 2015
Ballet NY will present the world premiere of What Ever, choreographed by Medhi Bahiri, as well as works by John Butler, William Forsythe and Stanton Welch, July 9 - 11 at Ailey Citigroup Theater, 405 West 55th Street (at 9th Avenue).
STAGE TUBE: Sneak Peek - Everyman Theatre's BEAUX' STRATAGEM
by Stage Tube - Jun 15, 2013
Everyman Theatre closes its historic 2012/13 season with a staging of the rarely produced comedic gem, The Beaux' Stratagem. Founding Artistic Director Vincent M. Lancisi directs the production, which features a large cast of 15 actors and includes Resident Company Members Megan Anderson, Clinton Brandhagen and Bruce Randolph Nelson. Everyman moved into its brand new theatre in January of this year. The production will run now through June 30th. Click below for a sneak peek at the production!
Mr. Welch Frequently Asked Questions
How many Broadway shows has Mr. Welch been in?
Mr. Welch has appeared on Broadway in 1 shows.
How many West End shows has Mr. Welch been in?
Mr. Welch has not appeared in the West End