Latest News on Mayor David Dinkins:
Latest News on Mayor David Dinkins
Mayor David Dinkins News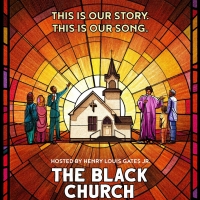 Composer Matthew Head Talks PBS' THE BLACK CHURCH On Tom Needham's SOUNDS OF FILM
by Chloe Rabinowitz - Feb 16, 2021
THE BLACK CHURCH's composer Matthew Head joins Tom Needham on the next SOUNDS OF FILM. Emmy-winning composer Matthew Head (P-Valley) scored PBS and WETA's upcoming 'The Black Church: This is Our Story, This is Our Song.' His inspiration for creating the score and brand new gospel songs comes from his own childhood experiences in the Black church.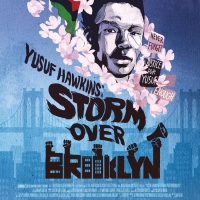 VIDEO: HBO Shares Trailer for YUSUF HAWKINS: STORM OVER BROOKLYN
by Kaitlin Milligan - Jul 15, 2020
YUSUF HAWKINS: STORM OVER BROOKLYN, directed by Muta'Ali Muhammad ("Life's Essentials with Ruby Dee") and debuting WEDNESDAY, AUGUST 12 (9:00-10:40 p.m. ET/PT), tells the story of Yusuf Hawkins, a black teenager who was murdered in 1989 by a group of young white men in Bensonhurst, Brooklyn.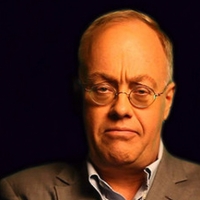 Chris Hedges, Jesse Ventura And CORPORATE COUP D'ETAT Director Join Tom Needham On The Next SOUNDS OF FILM
by A.A. Cristi - Apr 22, 2020
Tom Needham will be interviewing Fred Peabody, the director of CORPORATE COUP D'ETAT, writer Chris Hedges, and TV Host Jesse Ventura this Thursday on WUSB's SOUNDS OF FILM.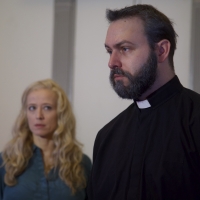 BWW Review: A CITY OF REFUGE Offers Communion Amidst Crisis at The Center At West Park
by Derek McCracken - Dec 20, 2019
Inspired by true events, A City of Refuge from Primitive Grace Theatre Ensemble brings the audience squarely to church, a haven-as-melting-pot that reaches its boiling point and beyond. As a motley crew of community members collectively tries to absorb the shockwaves of what's happening outside (the Washington Heights riots), they must individually bear witness to each other, as well as to their own fears, biases, and the need for personal strength amidst relentless violence, shared vulnerability, and dwindling resources.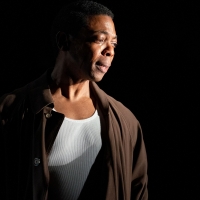 BWW Review: Michael Benjamin Washington Portrays Members Of A Divided Community in Crisis in Anna Deavere Smith's FIRES IN THE MIRROR
by Michael Dale - Nov 13, 2019
It's been a long-time point of pride among New Yorkers to be living in the most culturally and ethnically diverse spot on the planet, and given the history of the planet you can say that, comparatively, the city has done pretty well in encouraging a society of integration and acceptance.

48 LAWS OF POWER's Robert Greene and Composer Ilan Eshkeri To Be Guests On Tom Needham's SOUNDS OF FILM
by Stephi Wild - May 5, 2019
THE LAWS OF HUMAN NATURE Author, Robert Greene, and UK-based composer Ilan Eshkeri are Tom Needham's special guests this Thursday at 6 pm on WUSB's THE SOUNDS OF FILM.
Dionne Warwick & Jesse Sweet To Be Guests On Tom Needham's THE SOUNDS OF FILM
by Julie Musbach - Apr 1, 2019
Grammy Lifetime Achievement Award Winner, Dionne Warwick, is Tom Needham's featured guest this Thursday at 6 pm EST on WUSB's 'The Sounds of Film.' The interview marks Ms. Warwick's third time on the long-running program. Also on the show, is award-winning director of 'City of Joel,' Jesse Sweet.
Photo Flash: NYC Politicians Pay A Visit To I'M NOT A COMEDIAN...I'M LENNY BRUCE
by A.A. Cristi - Nov 30, 2018
Former Congressman Charles Rangel and Former Mayor David Dinkins stopped by to see the Joe Mantegna directed I'm Not a Comedian…I'm Lenny Bruce, written by and starring Ronnie Marmo as the late iconic free-speech fighter. 
Emma L. Bowen Center Announces 2018 Humanitarian Award Recipients
by A.A. Cristi - Oct 4, 2018
The Emma L. Bowen Community Service Center, one of Harlem's leading community-based organizations dedicated to providing supportive behavioral health services to clients throughout the five boroughs, today announced the recipients of the 2018 Humanitarian Awards and Community Leadership Award. The recipients will be honored at a special reception, to be held on Tuesday, October 23, 2018. PepsiCo and la Fleur de Harlem will serve as sponsors of the event.

TREASURES OF NEW YORK: US OPEN to Premiere on WLIW
by Kaitlin Milligan - Aug 21, 2018
The US Open is one of the most anticipated American sporting events of the year. The fourth and final Grand Slam tournament of the season takes place at the USTA Billie Jean King National Tennis Center in Flushing Meadows Corona Park in Queens, NY annually.